The development of e-commerce and the growing need for quick, nutritious, and delectable meal options make it the best time to start online food business. Yet starting can be daunting; specifically, if you're new to the business, there are many factors to consider.
But fear not – with the correct strategies and resources, you can successfully launch, grow, and answer the question of how to start online food business from home.
What is an Online Food Business?
A food startup is a business in which food goods are sold and shipped online by e-commerce companies. It might apply to various food-related products and services, like upscale food products, cookbooks, culinary classes, etc. Online food businesses are becoming increasingly well-liked as more customers use the internet to place meal orders and search for practical, healthful, and delicious solutions.
Online food startup often leverage social media, email marketing, and search engine optimization (SEO) to attract and retain customers. They may partner with local farms and suppliers to source fresh, high-quality ingredients. Some online food businesses operate solely online, while others may be in physical locations or participate in local farmers' markets. An online food business can be lucrative with the right strategies and tools.
Now, let's understand how to start online food business.
How to Start Online Food Business
Setting up an online food business can be an exciting and rewarding venture. But, to ensure that your company succeeds in the fiercely competitive and quickly changing food sector, thorough planning and execution are necessary.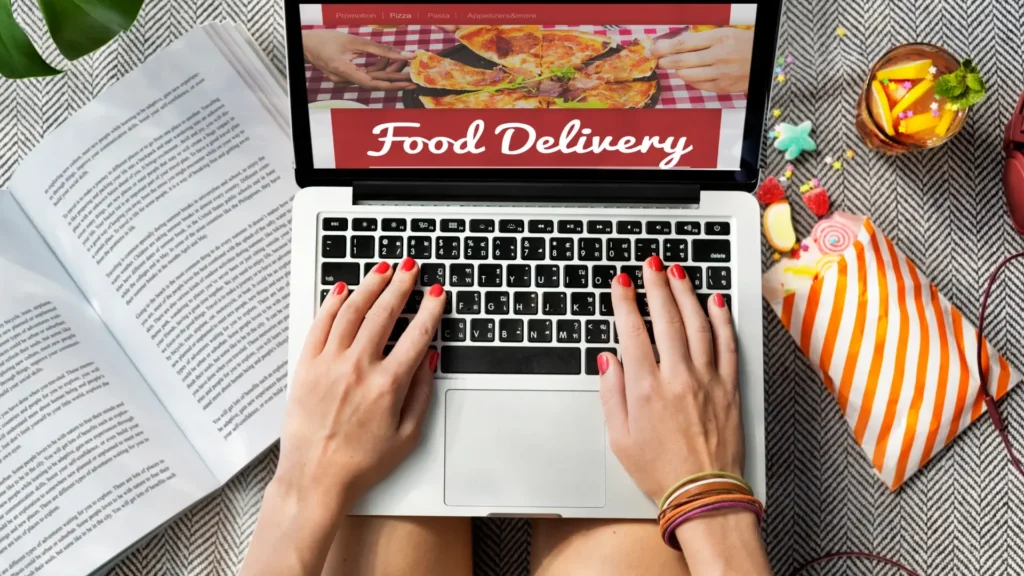 The following blog will discuss all important actions and advice to answer how to start online food business
Important Steps Before Starting a Food Business
From the steps below, you will get an understanding of how to start food home delivery business.
Step1: Assess your Skills
Step2: Develop a business plan
Step3: Set up your business
Step4: Keep an eye out for funding options
Step5: Invest in tools and products.
Step6: Hire staff
Step7: Create your staffing
Step8: Build an online presence
Step9: Present delicious food
Understanding of Food Trends
Before starting a food brand, one needs to understand the trends occurring in the food industry. If somehow you don't have any idea about food trends, then you need to do some research. Look at the search volume and Google trends. Keep an eye on the competition; this will help you get insight into the major trends. Exploring food selling websites like Amazon Fresh, Instacart, and Grubhub can provide valuable insights into consumer preferences and emerging food trends.
How to Price Food Products
Now you must have understood how to sell a food product online, but to start a food business, you need a solid pricing strategy. Setting correct menu pricing can make or break a food startup. Knowing the true cost of food can help gain profit margin. By using the selling price calculator, markup price calculator, and menu price formula, you will be able to find the right pricing for your online food business.
Menu price formula
Now, we will provide you with steps to create your own formula that will ensure profitability for every menu on your website. Once you have a clear understanding of the true cost, employ a calculator to determine the appropriate markup price, which may vary depending on your business needs—commonly applied markups range from 5%, 10%, to even 50%.
Step 1: Collect a detailed list of every ingredient required for each dish. Utilize tools like an Excel spreadsheet, a table, or specialized food ingredient software to create a wide inventory. Ensure you include even the smallest items such as spices, oils, and other components essential for dish preparation.
Step2: Calculate the total cost incurred for each dish by adding up the expenses associated with all the ingredients used.
Step3: Compute the cost per meal for each menu item by analyzing the ingredient expenses associated with its preparation.
Step4: Analyze which dishes contribute the most to your overall food costs. Consider whether there are any opportunities for changes that can maintain the dish's flavor while enhancing your profit margins.
Step 5: Establish a target food cost for each dish, determining the maximum amount you are willing to spend on its production while maintaining consistency in quality.
What Else can You Sell in Online Food Business?
You must be thinking, is online food business profitable? Yes it can be. Some of the few online food business ideas you can use to gain profit due to their lower investment requirements are
Candy
Raw ingredients
Dried herbs
Bake good ingredients
Bulk nuts and seeds
Curated resale
Coffee and tea
Packaged snacks
9 Best Ideas to Quickly Grow Your Food Business
How to grow your food business? Here are the top nine ideas:
Embrace social networks
A vital element of any digital marketing strategy is using social media to advertise your products and services. With websites like Instagram, Facebook, and Twitter, you can create a solid online presence, highlight your brand's personality, and communicate with your audience.
Provide promotions
To entice people to sample your items and keep them returning for more, give unique promotions, discounts, and one-time offers.
Customer service
Put a strong emphasis on providing excellent customer service that exceeds your client's expectations. Respond promptly to inquiries and feedback, address issues or concerns, and offer personalized recommendations and suggestions.
SEO
Search engine optimization (SEO) is essential for any digital marketing strategy because it significantly affects your website's exposure and online presence.
Expand your product line
Experiment with new products, flavors, and packaging to keep your offerings fresh and exciting. Consider offering seasonal or limited-time products to create a sense of urgency and exclusivity.
Leverage email marketing
Build an email list of current and potential customers and use email marketing to spread the word about your business, announce sales, and advertise your items.
Data analysis
Data analysis is crucial to any successful digital marketing strategy. You may enhance your products and services by monitoring and analyzing your website traffic, sales, and client behavior.
Provide incentives and deals
Offering discounts and promotions will help retain current customers while attracting new ones. Consider implementing a loyalty program, happy hour deals, or seasonal discounts to entice people to choose your restaurant.
Participate in food festivals and events
These occasions are great for showcasing your cuisine, interacting with potential clients, and connecting with other business owners in the food industry. Consider participating in local food festivals and events to grow your customer base.
Insights and Statistics that can Help Your Food Business Grow
Accepting a strategic emphasis on online marketing and incorporating high-quality images can, without a doubt, play a pivotal role in shaping the optimal food business strategy. In today's digital age, the ability to effectively harness the internet's vast potential is paramount. By doing so, you enhance your visibility and establish a strong online presence that can resonate with your target audience.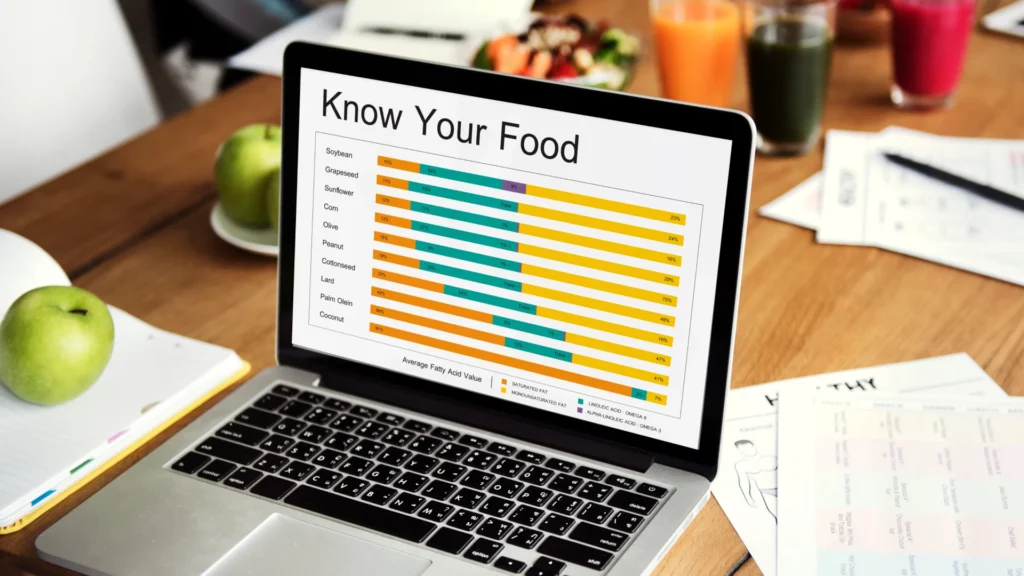 This digital approach offers numerous advantages, one of the foremost being augmenting client attraction and retention rates. A well-crafted online marketing campaign can attract potential customers who might otherwise remain unaware of your culinary offerings. Furthermore, you can foster lasting relationships and loyalty by consistently engaging your existing client base through various digital channels, ensuring they return repeatedly to savor your delicious offerings.
Legal Requirements for Food Businesses to Sell Food Online
Starting a food business online is not straightforward. Many times people have this question "do I need a license to sell food online"? The answer is yes. There are many food laws that one needs to follow. These laws differ from state to state.
Have a state-issued, valid business license
The method for cold and dry food storage must be appropriate
The kitchen where food is being prepared must be inspected annually
No animals should be allowed in the kitchen
The facility where your food products are produced must comply with all necessary permits and zoning regulations.
Why You Should Focus on Online Marketing
Online marketing is vital to every successful food business in the modern digital era. Knowing how to grow the restaurant business is becoming essential. The following information and figures demonstrate the significance of web marketing in learning how to start online food business:
1. Increasing online sales
By 2021, Statista projects that the global revenue from online meal delivery services will total $151.5 billion. The possibility to capitalize on the rising demand for online meal ordering and delivery is substantial for the food industry.
2. Broader reach
You can reach a much wider audience than traditional marketing channels by marketing your food business online. You may target particular demographics and get clients in various locations using the correct digital marketing methods, increasing your brand awareness and sales potential.
3. Measurable results
Online marketing offers quantifiable results. You may track your website traffic, conversion rates, and other vital metrics with analytics tools, enabling you to revise your strategy and enhance your marketing efforts for the most impact.
Importance of High-Quality Images for Online Food Business
Online food businesses and high-quality images can make all the difference when wondering how to start online food business. The following information and figures show how crucial high-quality photos are to the success of your online food business:
1. Visual appeal
In a Food & Wine survey, 75% of participants stated that the caliber of food photography plays a significant role in their choice to try a new restaurant or food product. Images of a high standard can make your cuisine stand out and persuade potential customers to test your products.
2. Engaging on social media
Because visual material is so important on social media sites like Instagram and Pinterest, having high-quality photographs is crucial to connecting with your followers and establishing your brand. According to Sprout Social, posts with images on Instagram receive 1.5 times more engagement than those without images.
3. Increased sales
A study found that restaurants that use high-quality images on their online ordering platforms see a 30% increase in order volume. You can boost sales and expand your business with restaurant photography.
4. Improved SEO
High-quality images improve your rankings, as search engines prioritize websites with high-quality, relevant visual content. Optimizing your images with alt tags and descriptive file names can boost your website's visibility and attract more traffic.
Improve your Sales with the Right Marketing Plan
Every successful business needs marketing, but food firms that wonder how to grow restaurant business need it even more. An effective marketing strategy can increase your revenue by bringing in new clients and keeping your current ones. Here are some ideas for creating a marketing plan to boost your sales when you are thinking about how to start online food business: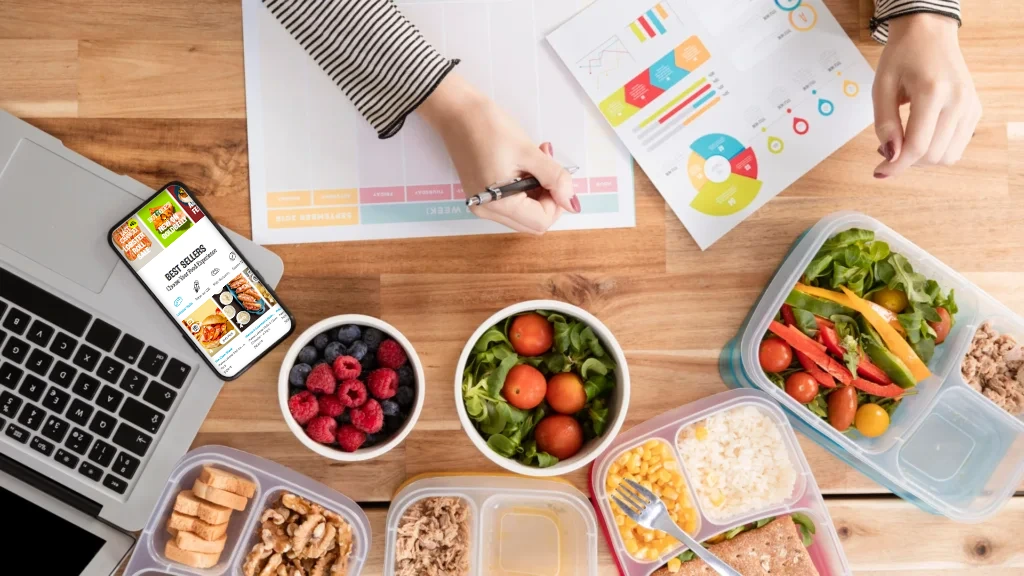 1. Know your target audience
The first step is knowing your target audience. What do your ideal clients want? Who are they? Awareness of their preferences and behaviors may make your marketing messages and methods more appealing to your target audience.
2. Set clear objectives
It's essential to set clear objectives for your restaurant marketing plan, such as increasing website traffic, improving brand awareness, or driving sales.
3. Leverage multiple channels
Leveraging multiple marketing channels is important to maximize your reach and impact. Using a mix of channels, you can reach customers at different stages of the buying process. This can also increase your chances of converting leads to sales.
4. Create compelling content
Content is the only king in the marketing world, and this is especially true in understanding how to grow restaurant business. You can draw in clients, keep them coming back, and set yourself apart from your rivals by producing compelling content highlighting your goods and brand. Recipes, videos, blog pieces, and social media updates are among them.
5. Monitor your results
It's important to regularly monitor your marketing results and adjust your strategies as needed. This might include tracking your website traffic, clicks on the website, social media engagement, email open rates, and conversion rates. You may improve your marketing strategy by evaluating your outcomes and making data-driven choices.
6. Develop relationships
Increasing your sales requires developing enduring relationships with your customers. This might include offering personalized promotions and discounts, promptly responding to customer feedback and inquiries, and delivering exceptional customer service at every touchpoint.
Marketing Mistakes that you Should Avoid
All successful business needs marketing, but it's crucial to approach it intelligently and avoid typical blunders that could harm your brand and financial results. Here are some marketing blunders to stay away from before you wonder how to start online food business: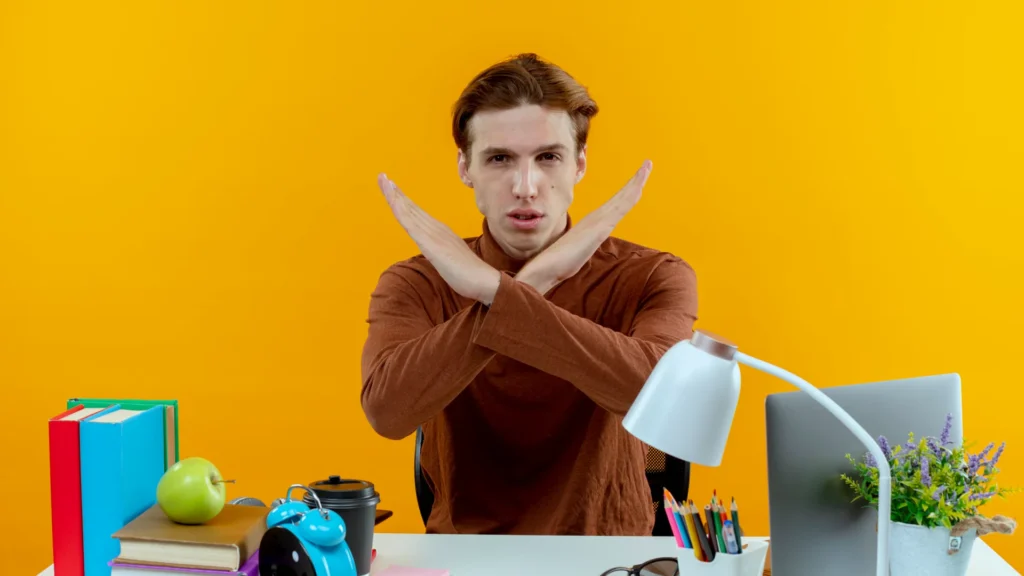 Concentrating on Numbers Over Quality
When it comes to marketing, many companies make the error of emphasizing quantity over quality. It's crucial to reach a large audience, but it's essential to guarantee that your marketing efforts are relevant, captivating, and appealing.
Neglecting your target audience
Not speaking to your target audience directly when developing marketing messages is your biggest mistake. You risk losing their attention and interest by ignoring your audience's preferences, behaviors, and pain points.
Not assessing your results
In order to determine whether your marketing efforts are practical, you will have to measure your results. Monitoring statistics like website traffic, social media engagement, and conversion rates is crucial, and using that information to improve your methods gradually.
Neglecting your brand
Your brand sets you apart from your competitors. Moreover, paying attention to it can significantly enhance your marketing efforts. To achieve this, it is essential to invest in building a strong brand identity and consistently communicate that identity across all marketing channels.
How to Use Spyne to Launch and Grow Your Food Business
Spyne is a powerful tool to help you launch and grow your food business by providing high-quality food photography services. Here are some ways that Spyne can help your food business: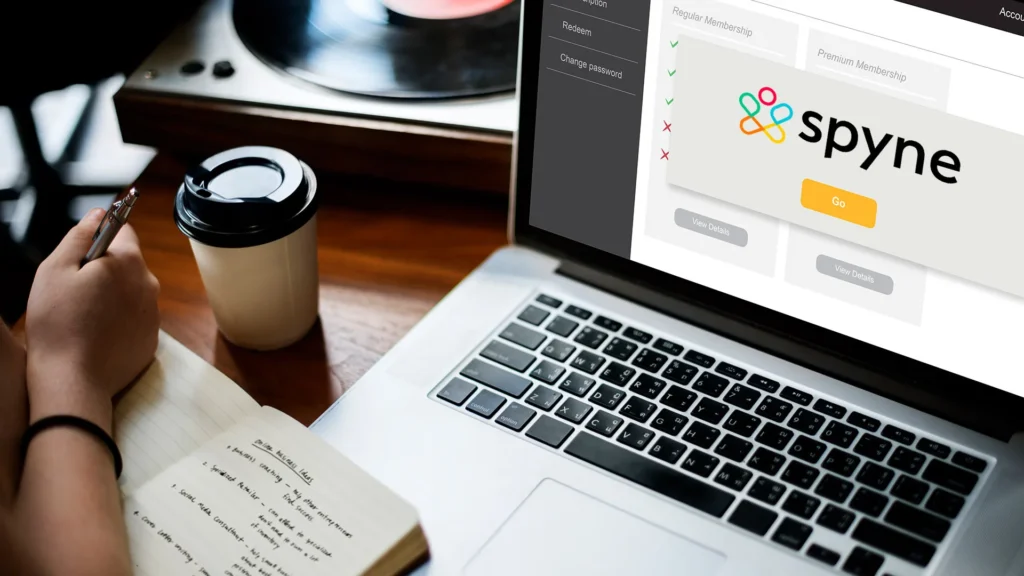 Plan a photoshoot
Spyne's artificial intelligence technology will assist you in producing beautiful images of your food offerings. Book a demo with them to get started.
Collaborate on your vision
We have more than 100 backgrounds to choose from according to your needs. This will help ensure you capture the images you have in mind and meet your expectations.
Create stunning images
The Spyne app has an on-screen guide to help you capture your food from various angles. So, the AI-based tool automatically edits and processes the images to give you visually appealing results.
Get your images quickly
Spyne's artificial intelligence (AI) provides you with the final images in minutes. This allows you to use them for your online and offline marketing efforts.
Using Spyne's food photography app can help you create stunning images of your products. This can be used to attract customers and grow your business. Giving your food the finest possible presentation. This will increase your success chances in the competitive food industry.
Conclusion
Careful planning, intelligent marketing, and a dedication to offering top-notch goods and services are necessary to start and expand an Internet food business. Furthermore, by concentrating on developing a strong brand identity, understanding your target market, and utilizing the appropriate marketing techniques, you can effectively draw in customers, keep them coming back, and ultimately grow your clientele.
Therefore, By avoiding common marketing mistakes and partnering with professionals like Spyne for high-quality food photography, you can set your business up for success and maximize your impact. Remember that success in the food market is feasible with the appropriate strategy and a desire to innovate.