The answers to all your business queries lie here!
You have two options to access Spyne for Car Photography:
1) Use the Virtual Studio Online: You don't need to download anything to get started with Spyne. Simply visit our website and go to the "Products" tab, where you'll find the Virtual Studio. You can try it out right away. If you require any assistance, feel free to reach out to us for support.
2) Download Spyne App: To use Spyne on your mobile device, follow these simple steps:
If you're using an Android device, go to the Google Play Store.

If you're using an iOS device, go to the Apple App Store.

In the search bar, type "Spyne" and look for the Spyne app.

Once you find it, click on "Download" to install the app on your device.
This way, you can access Spyne for Car Photography through the mobile app on both iOS and Android devices.
The cost for photographing a single car is $8 per vehicle. Additionally, we offer tailored pricing packages to accommodate the unique needs of your dealership.
To photograph cars using Spyne, you can follow these steps:
1) Start by signing up for a Spyne account if you haven't already.
2) Once logged in, click on the "Virtual Studio" feature.
3) Within the Virtual Studio, select the "Try it yourself" tab.
4) Upload the image you want to edit.
5) Choose the desired modifications and click the "Process" button.
6) Finally, download the edited image in either PNG or JPG format for your use and sharing.
You can access it directly from your web browser. To use Spyne for eCommerce product photography, follow these steps:
1) Go to the Spyne website: https://www.spyne.ai/
2) Click on the "Sign up" button and create an account.
3) Once you have created an account, click on the "Products" tab and select "E-Commerce."
4) Click on the "Start free trial" button and follow the instructions.
5) Once your free trial has started, you can start using Spyne to edit your product images.
The cost of product photography is primarily based on the number of images you need. Additionally, We also offer premium services with customized packages to meet your specific requirements For more details, please reach out to our sales team.
When it comes to capturing enticing product photos:
1) Traditional Approach: Involves meticulous subject preparation, backdrop setup, professional photographers, and post-shoot manual edits.
2) Spyne Solution: Register on Spyne's platform, choose your product category, upload or capture images using user-friendly tools, perform quick edits, and effortlessly obtain and share your alluring product visuals. Streamline the process, allowing you to showcase your products in their most appealing light.
Downloading Spyne for food photography is simple: Visit your device's App Store, whether on iOS or Android, and search for "Spyne." Then, proceed to download the app directly to your smartphone or tablet.
You have two options for capturing appetizing food photos:
1) Traditional Method: This involves preparing the subject, setting up a backdrop, hiring photographers, and manually editing the images.
2) Spyne Way: Simply sign up on Spyne's website, select the food category, use their intuitive interface to upload or capture images, perform easy edits, and then download and share your delicious food photos hassle-free.
The Ultimate Product Photography App For Studio Quality Photos
Use Spyne's AI-guided app to capture product images on the go. Now shoot & edit product images without the need of professional photography or a physical studio to sell products on marketplaces like Amazon, Flipkart, Myntra, etc.

Spyne offers an AI-based instant virtual studio to biggest ecommerce companies

Spyne's AI tech to take the pain out of creating images for ecommerce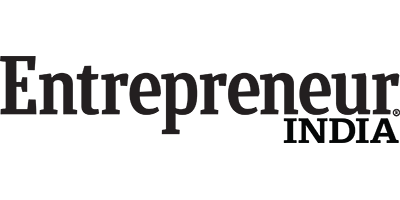 Spyne Secures $7 Million Funding, Led By..

Spyne Buys Photography Service Provider Travographer

How Spyne turns e-commerce sites into a visual...
Ready to Boost Your Online Business? Let's Talk!