Gone are the days when selling a car was as easy as putting down newspaper ads. Today, customers want to know the dealership's journey; their credibility is governed by internet reviews and the comfort that a dealership can render to customers from the comfort of their homes.
Did you know that 95% of car sales today are made at the dealership; however, Google has found that all these car-buying journeys begin with an online search. Automotive solutions are the key to getting new leads as a dealership and thriving in sales via your target audience. This blog is a comprehensive guide to digital auto solutions so you can save yourself (a lot of) research time on the same!
What are Automotive Solutions?
Automotive solutions empower car dealers to consistently sell more cars, vehicle services, accessories, and parts at a better profit margin. It means leveraging vehicle information to drive sales right from lead generation to the successful closure of deals. There are some solutions that incorporate additional features to make cars more reliable, popular, and sale worthy. But we are here to talk about automotive software solutions that are a must-implement for all car dealerships.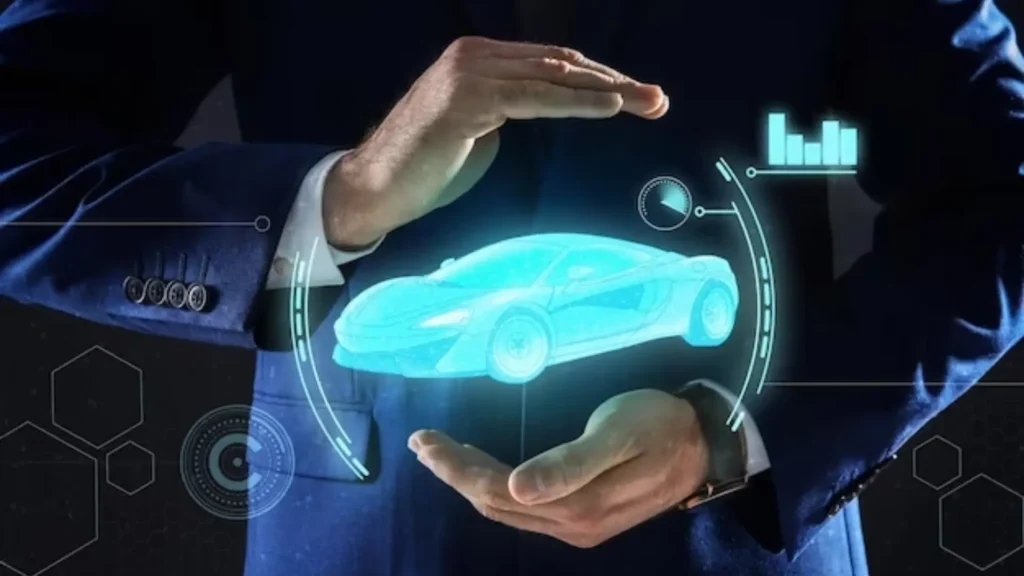 It is a well-known fact that consumers spend more time researching online, going through inventories, considering reviews, and arranging for test drives. Hence it is important for automobile dealers to opt for digital solutions and car digital marketing.
Digital solutions comprise multiple elements, like digital tools and platforms, to effectively market vehicles and services to target audiences. It also involves putting in efforts such as specifying the right information, putting in extra effort on vehicle photography, and enhancing your online presence with the right digital marketing strategies.
The Benefits of Digital Automotive Solutions for Your Brand: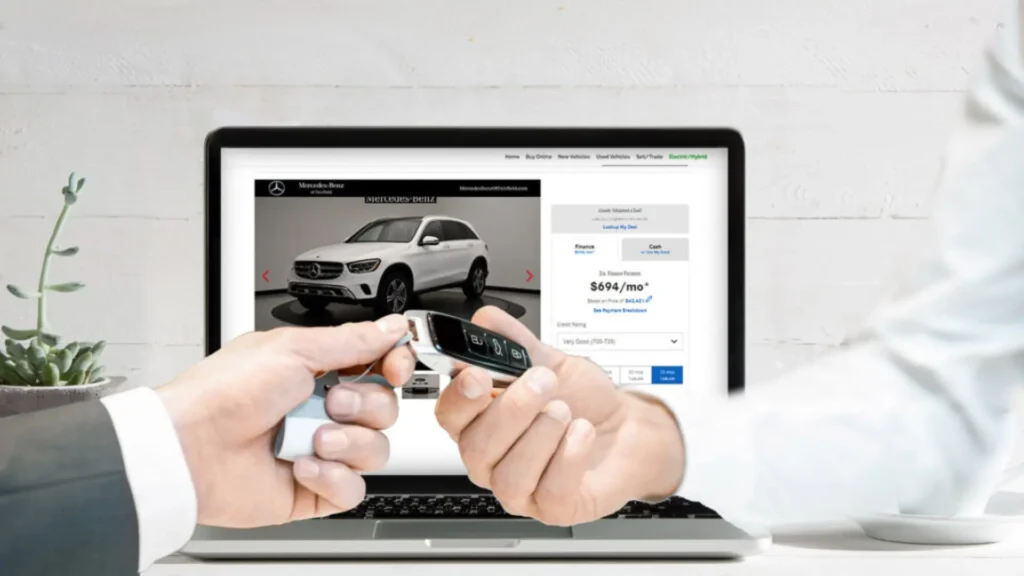 1. Reaching a wide audience on a budget
Digital solutions are your key to reaching a wide set of audience effectively and efficiently, compared to traditional marketing methods. You can target potential customers based on age, location, and interests, which is impossible by the age-old means of 'word of mouth marketing.' By spending on such solutions for your brand, you save up on spending money printing pamphlets and ads that don't have that lucrative a chance at customer conversion.
2. Lead Generation
Using the right keywords for your search ads, blogs, and website will ensure you target the right customers who are interested in buying a car! Leveraging the power of a creative and neat-looking vehicle display page is bound to generate leads for your brand.
It helps car dealerships collect vital information, such as customer interaction with ads and behavior, which can then be incorporated into marketing campaigns. By determining the demographics of your customers, you can target your online communication and help your automotive e-commerce website ranking. This can lead to better lead generation!
3. Customers can find the information they seek.
Customers today want to know about every nook and corner of the vehicle they want to buy. Automotive software solutions can be used to provide them with all the relevant descriptions of vehicles for them to compare, analyze and buy.
This also means that salespersons don't have to take a guess at which vehicle they should praise in front of the customer who's walked in with loads of information and research, having decided for themselves! You can present the most impactful information to help customers make an informed decision.
4. Improves customer engagement
You will be able to improve customer engagement with the automotive community as well as your target audience. Posting valuable and informative content gives your target audience something to resonate with. This results in fruitful ranking for your auto SEO efforts and engagement on social media platforms.
Types of Automotive Solutions for Car Retailers: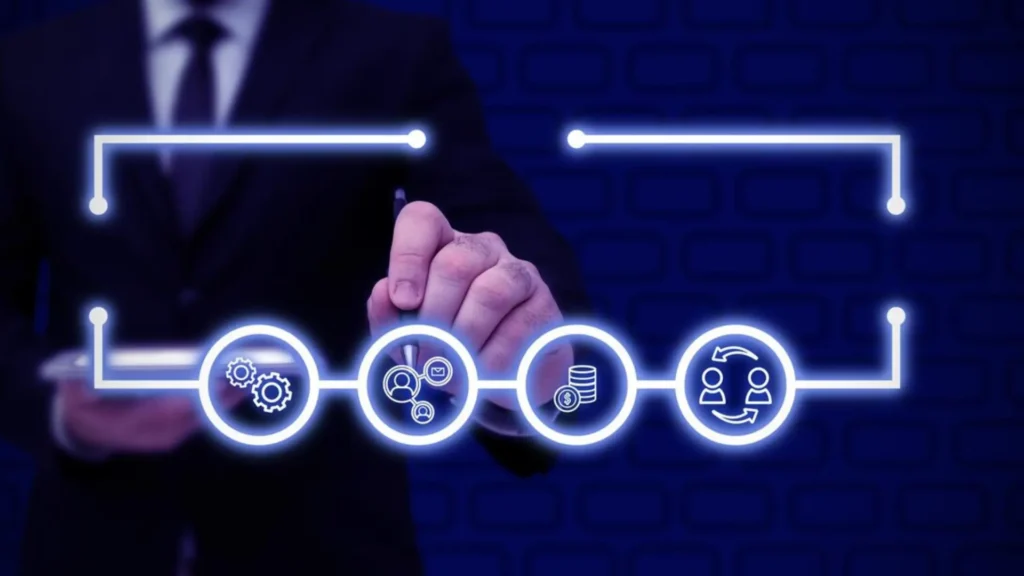 Automotive solutions for new car sales
Automotive dealerships must amp up their game with regard to digital marketing and vehicle photography, as most players in this industry are still entrenched in traditional marketing tactics. Since you have the option to leverage automotive digital solutions for new car sales, shift your attention from traditional media to:
1. Keywords for new car sales
It is important to bid on obvious yet efficiently reaching keywords like "New Mercedes Benz." Set up an automotive marketing campaign to tackle your competitors because this industry is fierce. When selling new cars, it is important to show up every time your competitor does, for which creative and compelling ad copies are key.
2. Seamless vehicle display page
Your dealership needs to have a Vehicle Display Page (VDP) for every new car model so that your target audience can check each vehicle out as per individual specifications. These VDPs should comprise all relevant and essential information, such as features, equipment, engine fuel economy, and other specifications. A pro tip for attractive VDPs? Make them interactive with high-quality images and 360 degree car view videos.

3. Finance and EMI calculation options
Buying a car seems like too much work, some people begin researching a new vehicle but leave it midway. Interested customers are bound to look for finance options, and one of the best practices is to offer finance and EMI options on your dealership website.
An F&I tool should ensure that F&I profit is maximized for online car sales, and an efficient automotive digital retailing practice is to decide the monthly payment (EMI) based on an accurate lender rate.
4. Website optimization
Format all the requirements of your target audience into your website. Your website should not be limited to showcasing your inventory but rather a forefront for people to buy cars from your dealership.
Make your website interactive with high-quality car photos and car videos, pricing, and other essential information that captures the buyers' attention. Even first-time visitors to your website should be convinced of the convenience you are willing to provide them with their new car buying experience.
Automotive solutions for used car sales
1. Begin with the Inventory
Inventory management is crucial for used car sales. One of the biggest challenges faced by most dealerships with respect to used cars is maintaining the inventory. This happens because stocking up on used cars takes a lot of time, resources, and effort. Make sure you inspect each used car thoroughly and also make repairs wherever needed. Don't take up or try to sell cars beyond fixing, as you will lose time and money.
2. Transparency
Used cars sales online as well as offline demand transparency of information. The accurate condition of the used car, how long it has been used, and how it looks visually should be represented via photos and videos for the audience to check beforehand. This will not only make the experience of buying a used car more interactive but will also help customers retain this information for a long time and make it easy to compare with other competing dealerships.
3. Prioritize visual information
When dealing with used cars, make sure you showcase the condition of the car visually, including all damages and dents. Never hide anything from your target audience; specify any additional charges or conditions upfront. You can also use 360-degree spin videos to showcase the used car from all sides leading to high-end customer interaction and efficient communication.
Choosing the Best Automotive Solutions for Your Business.
Choosing the best solutions for your business is no rocket science. Remember that your website is at the forefront of your digital marketing strategy and that your focus must lie on making the customer's experience as visually satisfying and interactive as possible.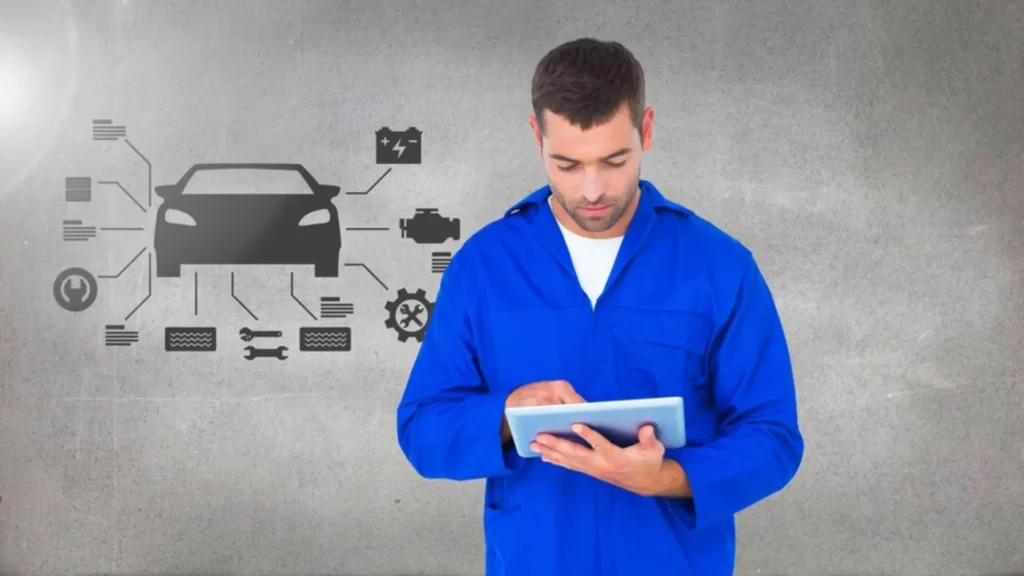 The best automotive solution for your business must consist of high-end car photography, engaging web design, and immersive vehicle display pages for maximum user impact. Make sure you use specific and additional images as a part of your digital marketing and merchandising strategy.
Specific images help customers take a detailed look at the cars, which are the main focus of your VDPs, while additional images are supplementary and create an enhanced impact on the client. These images just showcase any additional accessories and the like that entice the customer to buy the car.
Turning to automotive merchandising might seem like an expensive deal, and you might definitely wonder if it's worth your money. More so, if you are dealing with used cars, the additional investment might seem too much. Well, just like we provide detailed insights into automotive solutions, we also provide the best automotive merchandising solutions!
Spyne – The Best Automotive Merchandising Solution
Are we going overboard with calling ourselves the best automotive merchandising platform? Definitely not! Spyne is an AI-based car photo editor that enables dealerships to speed up their automotive merchandising process at an affordable price. Spyne eliminates the hassle of bringing in professional car photographers, cameras, and production set-up, making the process of vehicle display pages and cataloging seamlessly easy and quick.
Spyne's smart and modern solution helps you shoot high-quality pictures of cars without paying a team of assistants. Of course, you also get the benefit of automated image editing.
All you need is a smartphone with a functioning camera to access the best automotive merchandising solution. What's even more interesting is that the Spyne AI smartphone app gives you guided photo shoots wherein you just need to match the car to the on-screen overlays and take pictures. The app takes care of the rest.
Advantages Of Using Spyne's AI Solutions
With Spyne as an automotive merchandising solution, you have the advantage to:
Get automatically edited car photographs on completion of the photo shoot.
Add shadow effects at the backdrop as well as the floor to give a realistic effect to the final output.
Choose from over 100 professional backgrounds for your car, including studio and outdoor backdrops and the option to upload your custom backdrops!
Transform the floor into a studio turntable, or simply use Spyne's background removal tool to eliminate unwanted elements.
You can also add tint to the windows and windscreens as well as eliminate any reflections and shadows from the glass.
Mask number plates to protect the privacy of your customers.
Spread brand awareness by adding your dealership brand logo to the image.
Too good to be true, isn't it? Well, try our AI photo editor yourself to believe what we claim is what we deliver!
Spyne is the pioneer in accelerating the digital transformation of the automotive retail industry and affordable auto solutions. We understand how important it is to create appealing VDPs and car listings as a part of automotive merchandising. Moreover, if you cannot convince buyers to strike a deal with you, you cannot take your dealership business to digital platforms. This is where you require high-quality photos and videos.
360-degree spin videos are no longer limited to celebrity social media handles. They're actively being used to showcase cars in a more descriptive and interactive manner by social media auto pages. In the vehicle world, visual appeal still holds maximum value and professional looking. HD visuals are key to business credibility, customer acquisition, and sales!
With Spyne's automotive merchandising, you can increase your audience base, improve engagement and sales, and acquire more leads.
Conclusion
The competition is cutthroat in the automobile industry. So, dealers and sellers need to develop effective, dynamic, and relevant strategies to keep running. Without automotive merchandising, there's not much that can be done, and your competitors slowly overtake you.
Spyne AI is consistent with its outputs as one of the best automotive software solutions. This is true irrespective of the number of photographs clicked or processed through the app. Spyne's efficient system can edit hundreds of photographs in an hour without compromising on our promise of high-quality standards. This is what makes us the pioneer of complete auto solutions.