Growing technology and artificial intelligence have completely changed the face of automobile shopping. The process of selling and buying cars from dealerships has transformed drastically in recent years. The demand for e-commerce sites for automobiles rapidly increased, and the trends still favor automotive ecommerce.
Consumers are now more inclined toward car e-commerce than the traditional dealership process. Adapting to the trends and growing with them is necessary to gain the maximum customers along with their trust.
The primary reason behind this drastic shift is the comfort and trust of consumers in automotive digital retailing. Maintaining that is the key to success in the automotive industry.
This article will thoroughly discuss the meaning and importance of automotive eCommerce and some important points needed for a successful online car retail business. Let's begin!
What is automotive e-commerce?
Automotive e-commerce is selling or buying vehicles as well as related accessories, parts, services, etc., through online channels. It includes selling every type of automobile, like cars, trucks, etc., through the internet with the help of smartphones, laptops, tablets, etc. E-commerce offers shoppers the convenience of comparing different car models (or parts) and pay for them directly via the internet. Business-to-Business (B2B) and Business-to-Customers (B2C) are the two main types of automotive eCommerce business models.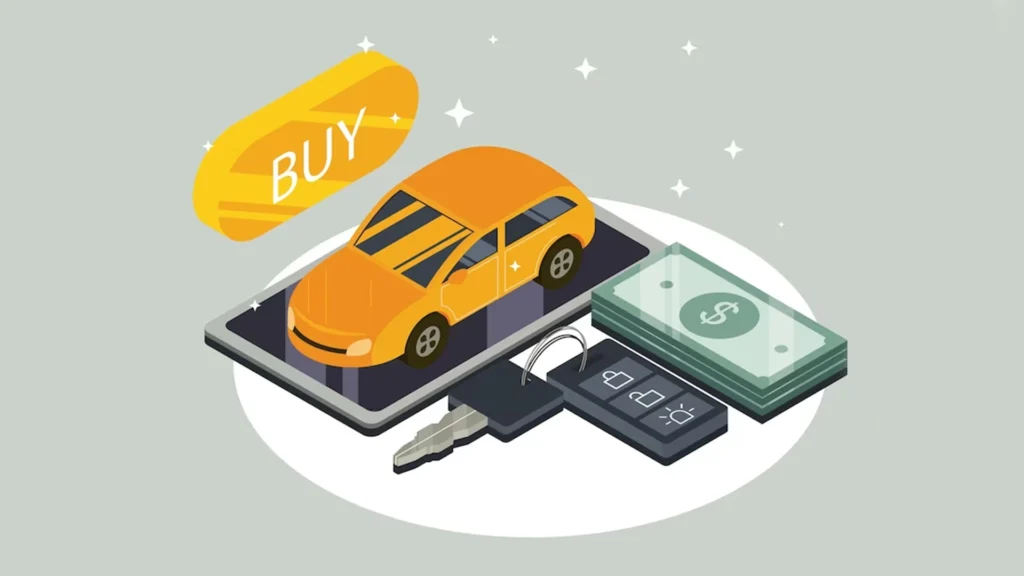 Automotive eCommerce is essentially online shopping for cars. It's when your dealership can sell a car 100% digitally. Launching your business online through a website or virtual store and promoting it online is a crucial aspect of e-commerce in automotive industry.
Benefits of Automotive E-commerce
Understanding the trends regarding the automotive retail business and adapting accordingly gives you an edge in the market and helps you reach the top. Shifts in the buying and selling process from traditional dealerships to automotive eCommerce have proved to be highly beneficial for automotive retailers. This transition has increased the sales of automobiles tremendously.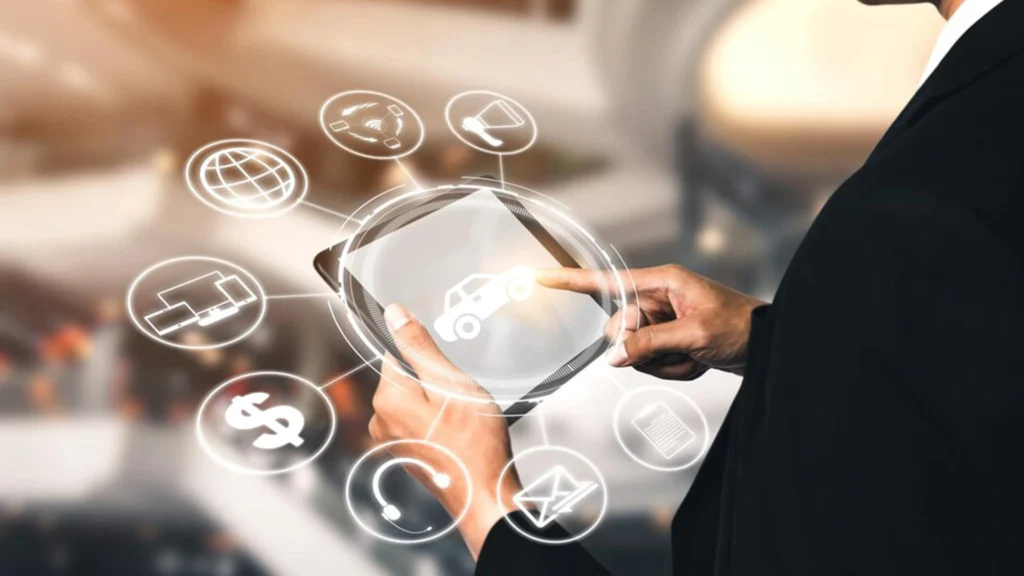 Some benefits of the online car industry are:
Free from geographical boundaries
Automotive e-commerce is not a siloed process. It helps dissolve geographical boundaries and expand your business, reaching people from different locations. The result is significantly high sales and reach of your brand.
Reduction in inventory and maintenance cost
E-commerce has cut the cost of logistics and maintaining cars in traditional offline stores. Now, the desired model can be sent directly to the consumer without expending a lot of additional money on intermediate processes.
Increased profit and trust
Effective eCom strategies help retailers gain consumers' trust by providing them with the best-customized deals, while also increasing transparency in the buying process. This results in increased profits for the retailers by locking deals on profitable amounts.
Future branding
Automotive digital retailing solutions result in high sales and increased trust of customers. This results in promotions and increased brand reach, which will be helpful for future deals.
Automotive e-commerce vs. Traditional car sales
Traditional car sales have advantages and disadvantages that cannot be overlooked. The same goes for the automotive eCommerce business model. Although, automotive trends are more in favor of the latter. Let's understand some major differences between the two.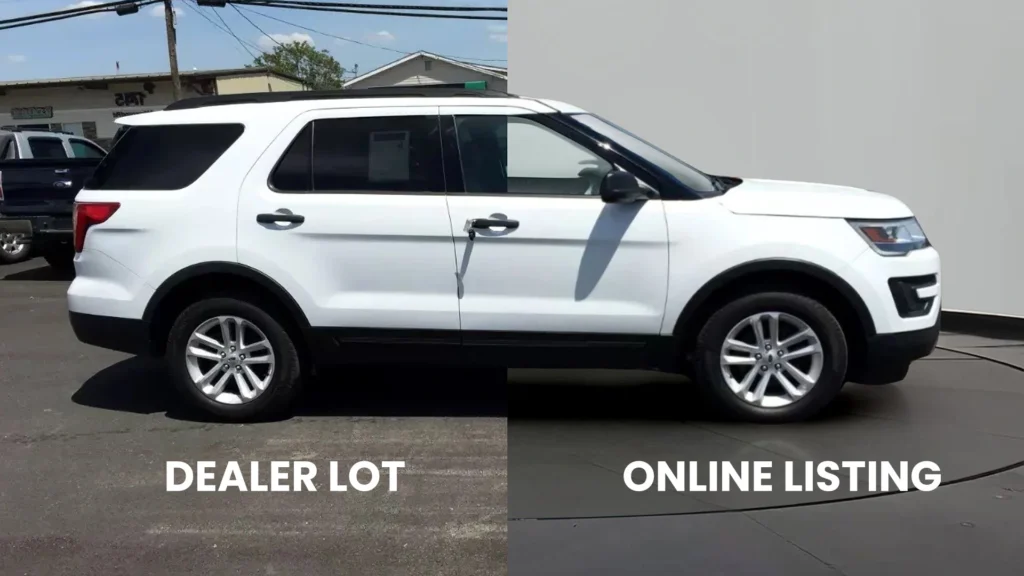 Vehicle e-commerce allows customers to view, choose, and compare various models and brands. Traditional car sales only allow customers to choose from one brand or dealership at a time. Therefore, eCommerce in the automotive industry gives retailers an upper hand in online car sales. The traditional sales method allows customers to test-drive the car physically, whereas, in e-commerce for automotive retailers, the cars are listed online, so customers can assess them via virtual store technologies.
During a traditional car purchase, customers have to drive the car away from a dealership after purchase. On the other hand, the online purchase gives them the option to get it delivered to their doorstep. Payment and negotiations are much smoother and faster via digital channels than traditional ones.
Both approaches have pros and cons, which retailers can efficiently and smartly utilize to gain the maximum benefit.
Automotive E-commerce Strategies to Increase Profitability
Automotive e-commerce trends are the new way to success. Customers are inclined towards online stores and websites for automobile shopping as it is easy, convenient, and trusted. Changing according to trends and customers' needs is necessary to provide them with the best products and gain maximum benefit. It also helps to stand tall in the industry.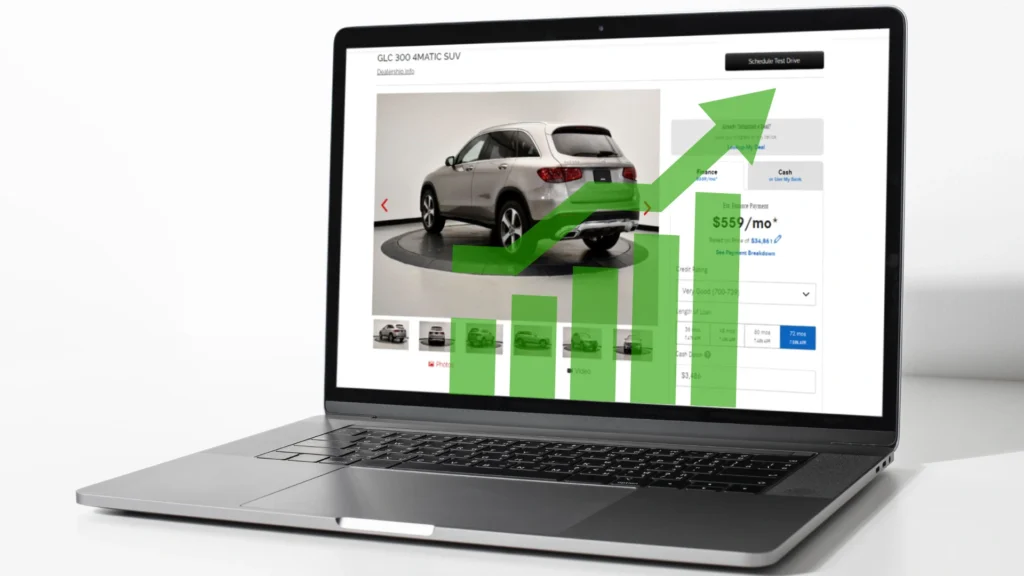 Some useful strategies to increase the retailers' profit and gain the consumers' trust are:
Customize the Customer Shopping Experience.
Every customer is unique, and every customer's demand for their vehicle is also unique. Customizing the clients' shopping experience (via their searches on your website and their browser cookies) enhances the chances of a sale. It also results in the strong trust of the clientele in the store, which is a good marketing approach for future deals.
Position Your Dealership Ahead of Trends
Ongoing trends can attract customers to the business, and future possibilities will help retain them. Planning and executing the online dealership in a way that is ahead of the trends and beneficial for shoppers helps to attract a large clientele to the business with assured profit. Planning your marketing efforts ahead of trends also helps you stay at the top of the business hierarchy.
Use High-Quality Car Images for Car Listings
Visual imagery is an assured way to attract customers to an online business and retain them for the deal. High-quality images of automobiles generate interest and attract shoppers to a dealership website or virtual marketplace. Many shoppers decide to purchase by merely viewing the pictures or images of the product! Hence, it is necessary to use high-definition images to gain maximum leads.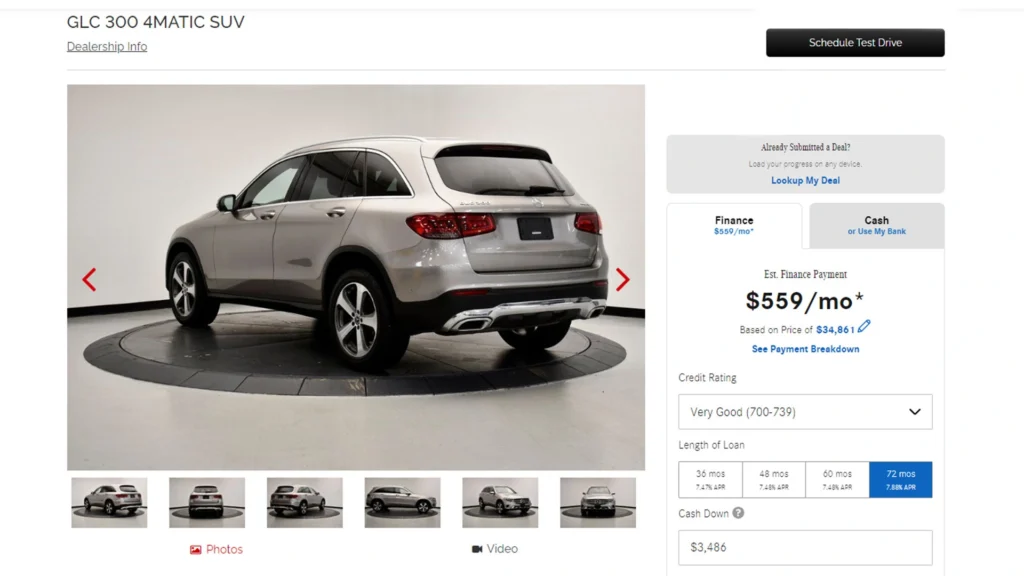 Optimize Expenses and Business Processes
Optimizing the expenses and business process helps cut additional costs and save money. This means you increase your overall profits even before completing a sale!
Acquire Additional Revenue Streams Using Omnichannel Marketing
A smooth, consistent, and seamless customer experience with the brand through many channels or platforms is known as omnichannel (or multi-channel) marketing. It is an instrumental marketing approach to increase revenue by optimizing the shopper experience, enhancing brand recognition, and improving the brand's analytics.
Multi-channel marketing ensures a smooth customer shopping experience from any application or platform hassle-free. Your automotive aftermarket e-commerce efforts can also be promoted through effective omnichannel marketing.
How To Create A Digital Showroom For Effective Automotive Ecommerce
A digital or virtual showroom is an online showroom for buying and selling automobiles (or any other product). Customers visit the virtual showroom, view, compare, and identify different brands and their products, and make decisions about purchasing the desired product from the ease of their homes.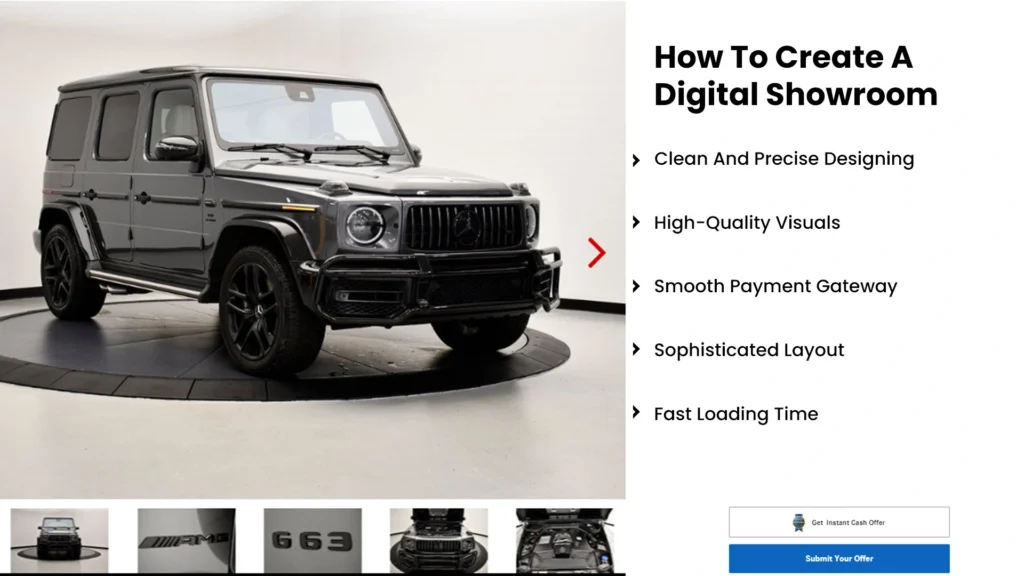 Digital showrooms have modified the shopping process, providing customers with comfort and convenience. To create a digital showroom, one needs an understanding of human behavior, AI, and UI\UX. The points to be considered while creating a digital showroom are:
Clean And Precise Designing
The design of the virtual showroom should be precise and clean without creating any confusion with the products and accessories. The products should be clear to view, understand, and compare.
High-Quality Visuals
The visuals used in the virtual showroom should be of high quality and 3-dimensional to gain customers' interest and trust. High-quality visuals are integral to virtual showrooms as they help the shopper finalize the deal without physically verifying the product. Platforms like Spyne AI are perfect for all your car photography needs.
Sophisticated Layout
The layout of the virtual showroom should be easy to navigate. A complex layout can result in frustration and fewer sales. Make the design sophisticated and user-friendly. Ensure the structure is similar to a physical store in terms of the ease of finding vehicles.
Fast Loading Time
The virtual showroom should be quick to load on all browsers and devices. Slow loading time can result in a high bounce rate and decreased sales. Hence, make the virtual showroom easy to navigate, quick to understand, and fast to load the images and videos. It will bring many leads to the brand and result in a high sales rate.
Smooth Payment Gateway
A smooth payment gateway is a crucial aspect of a digital showroom. Make sure multiple payment options, like a credit card, debit card, Paypal, etc., are available to provide a convenient and seamless experience. It will make the virtual showroom more accessible to customers.
The Future Of Auto E-Commerce
The change in the buying and selling process pattern in previous years has indicated that the automobile industry could move to digital platforms completely. From the ongoing trends,  we can expect the automotive eCommerce industry to be more seamless, convenient, smooth, and technology-driven. The effective use of artificial intelligence in car eCommerce is the new future that will give buying and selling an entirely new phase.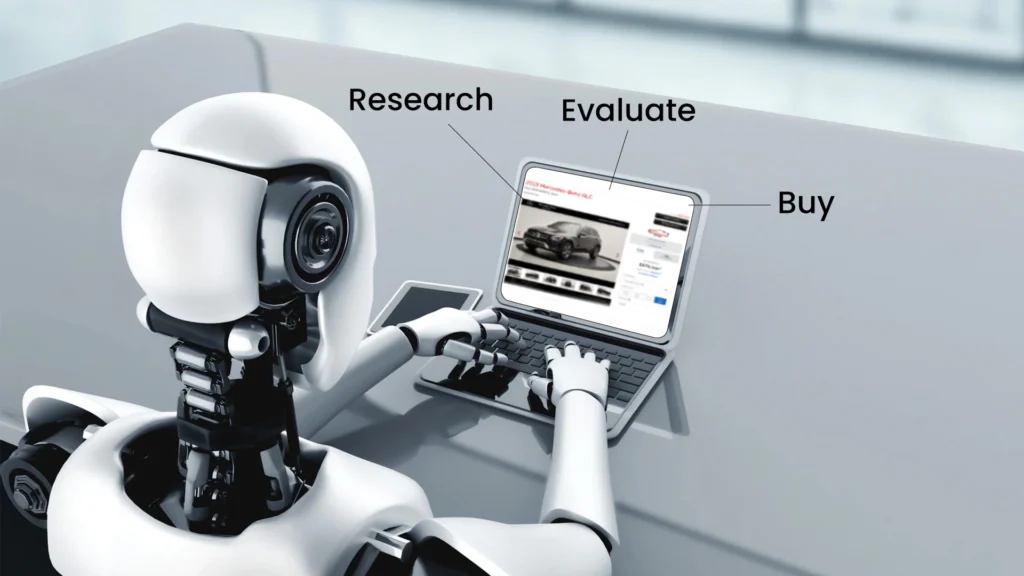 The beginning of these changes is evident in the virtual showrooms designed by automotive brands like Mercedes and Audi. The smooth, seamless, technology-driven experience these brands provide is worth appreciating.
Concluding Thought
The future of automotive e-commerce is full of advanced technology and smooth user experience. Buying and selling will enter a new phase where both customers and retailers have advantages. Online retailing, including virtual showrooms, is the new future of the automotive industry.