Online retail is gaining popularity among the masses in various industries, and the automotive sector must follow suit. Car retail organizations, such as dealerships and marketplaces, are working hard to improve their web presence. High-quality, professional-looking vehicle photographs are required for this purpose, and many firms rely on just simple automobile backdrop modification to achieve it. For that, you need professional car image editing services.
With the appropriate editing tools, you can easily turn boring and cluttered pictures into top-quality, interesting, and attractive photographs. In this article, we will focus on everything related to car photo editing services, and how they can increase the sales of your digital lot.
What is Car Photo Editing?
Car photo editing refers to the cat of manipulation or alteration of car images so that the result better matches your requirements or expectations. There are two main classifications of editing – manual and automated. In manual editing, you have to use tools to alter images, which means you need to learn how to use them. Automated editing, on the other hand, uses AI systems to automatically edit a photograph, usually by selecting from a collection of preset options.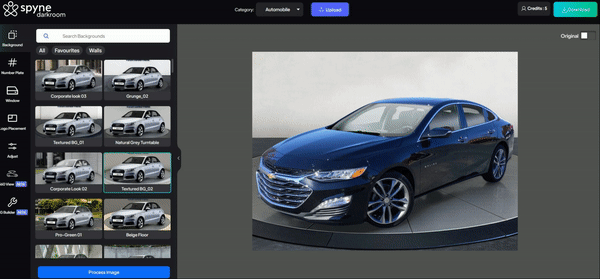 If you want to make your car photos look their best, you can use a car photo editor online. They offer a wide range of features to help you edit images, including cropping, resizing, and rotating, without the need to download any software. You can also apply filters to photos to change the car's color or background. The basic editing features are available for free on the internet. You can use a whole range of car image editing tools to make your car visuals look exciting and appealing.
Three types of car shots will need editing, and every one has its benefits when it comes to displaying your inventory online:
Editing Car Exterior Shots
This means editing the shots of your car's exterior, which must include the following:
Full body shots
Close-up shots
Wheels
Trunk
Front grille
Logos and emblems on the car's body
For exterior vehicle photoshoots, the placement of the car and the way the environment interacts with it must be taken care of.
Editing Car Interior Shots
Showcasing the interior matters too. However, this one is a tricky part. A patchy mix of shadow and light can ruin the image if the image is taken in the wrong place. The interior car image editing should take care of the following:
There should be no direct light or glare on the interiors.
Individual shots of the interior features should be clicked and edited.
Details of the steering wheel, center console, seats, cup holders, and special interior features should be clearly visible.
Editing Car Miscellaneous Shots
Miscellaneous shots consist of pictures that don't fit neatly into the other two categories, like the engine, trunk, accessories, etc.
Automotive retouching requires that you have the multi-color of the same image. Sometimes, the same model car may have many colors. Then you photograph only one model instead of clicking images of each different color and use an editing tool to change the car color. It saves time and cost.
Clicking good-quality images is just half the battle! If you are a car dealer, Automobile Marketplace, or independent seller, you will need a car photo editing service for high-quality product photos to capture the interest of online buyers, and thus increase sales.
How to Edit Car Photos?
To begin with, online vehicle photo editing gathers all the photos you wish to alter. Choose an editing software after you've collected all of the photographs you'll need. Import or upload your images to the software and begin editing. To edit, you can use the features that the Automobile image editing service offers, and see the transformation happen.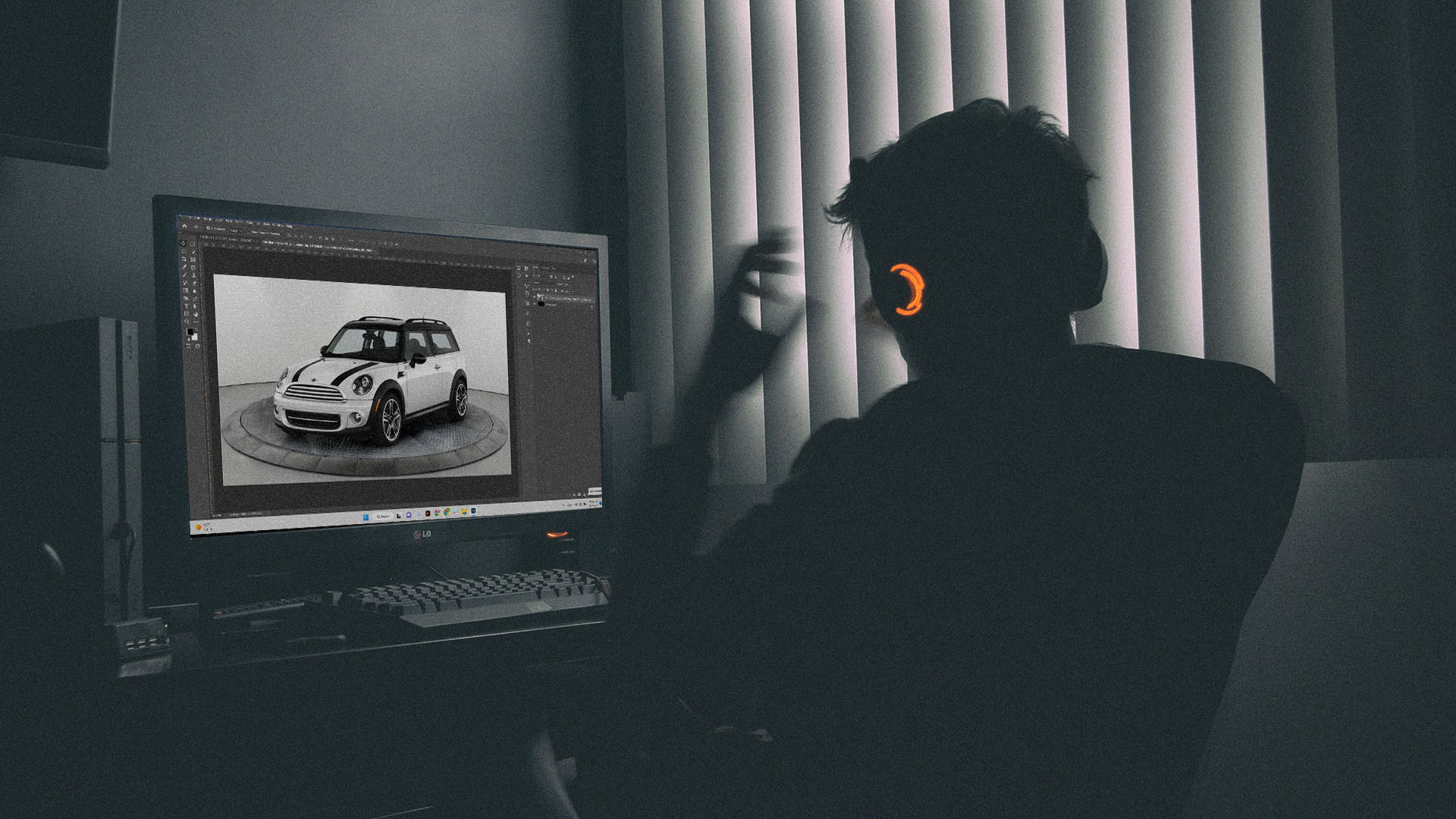 Some of the changes you can make are adding tint to windows, Number Plate Masking of the car, changing the background of the vehicle, changing the floor on which the car stands, cleaning up any dirt on the body of the vehicle or wheels, adjusting the brightness of the image, and changing the background, so all photos have the same background for a consistent catalog.
When you're finished, download and save your modified photographs to your computer. These images are then ready to be displayed on your online vehicle listings and wow the customers. You can also make a 360 spin view of the car for an immersive customer experience.
Tools for Car Photo Editing
There are many software programs available for editing car images. Each program has its own set of features and tools that can be used to create a unique look for your photos.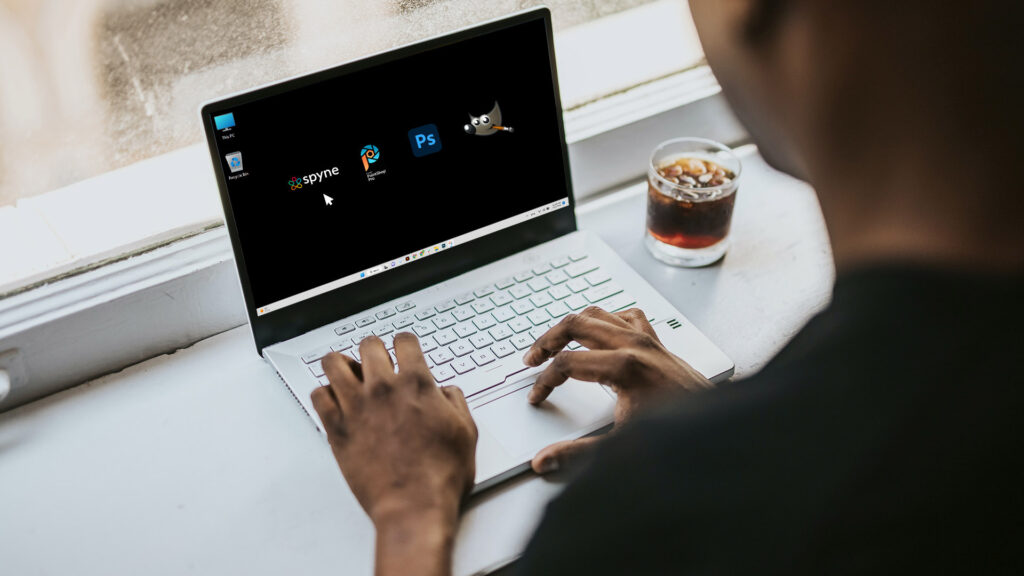 Here are some of the most popular software programs for editing car pictures:
1. Spyne AI
It is an impressive photo editing platform that replaces the original background from images of used cars with a virtual studio setting. It creates professional-looking pictures by adding a Virtual Car Turntable, creating shadows, removing reflections from windows, etc. The editing process is automated, so you don't have to spend hours correcting each detail.
Additionally, the smartphone app offers guided photoshoots. This feature instructs you on how to click pictures from different angles and also create a 360-degree view.

2. Adobe Photoshop
It is a well-known photo editing software application. It offers numerous features that are ideal for editing photos. However, using it to the best effect requires a certain level of expertise, so you would need to hire a professional or spend hours learning it.
3. GIMP
It is an open-source, free alternative to Adobe Photoshop. It offers a wide range of features, and it's suitable for both beginners and advanced users.
4. Corel PaintShop Pro
It is another popular photo editing software program. It offers a wide range of features, making it perfect for novice and advanced users.
Consider your needs and budget when choosing a software program for the best car photo editing. Get familiar with the interface before experimenting with different filters, textures, and colors.
How to Choose the Best Car Image Editing Services?
When choosing a service to edit your car photos, there are a few key factors you'll want to keep in mind. These include the type of cars you have, your inventory size, the editing and quality-check staff you have onboard, etc., which will play a role in which service you ultimately choose. Additionally, you'll want to consider your budget when making a decision.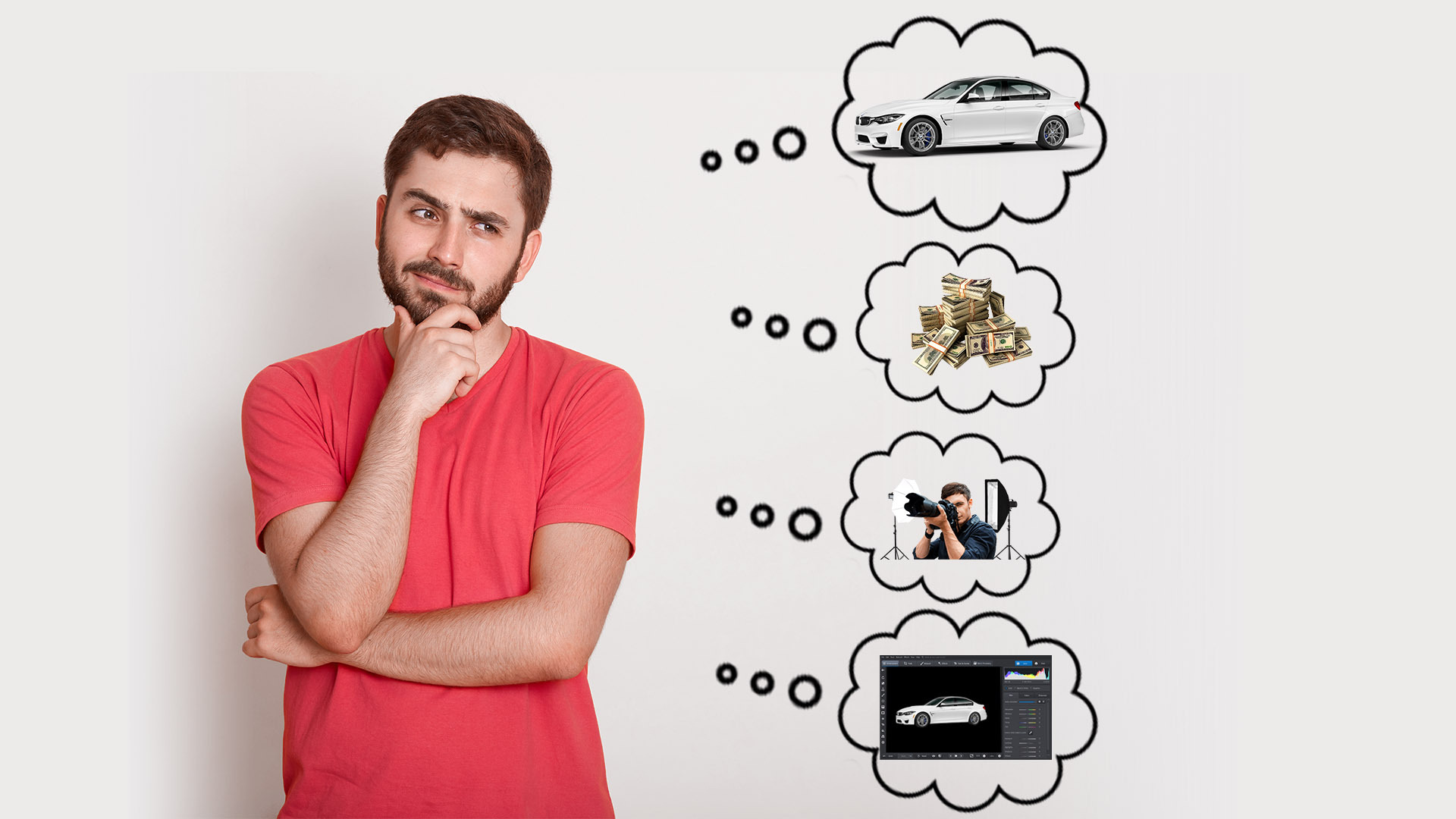 Be sure to read reviews and compare pricing before making a decision. Some of the best software for photo editing include Adobe Photoshop, Lightroom, and Aperture, depending on your requirements. You can also choose an AI-powered automated editing platform, like Spyne. You won't require additional staff for photoshoots and editing, thus making things a lot simpler.
Plenty of great options are still available for those with a more modest budget. Many mid-range photo editing services offer excellent value for money. Spyne, PicMonkey, and GIMP are all popular choices that won't break the bank.
Ultimately, the best car image editing service is the one that meets your specific needs. Before making a selection, analyze all of the points mentioned above.
Editing Car Images with Spyne
Spyne AI is one of the best car photo editing apps for automotive retailers. Our AI systems can detect a vehicle in an image (or the subject in a photo with multiple cars) and automatically modify automobile backgrounds using computer vision and deep learning.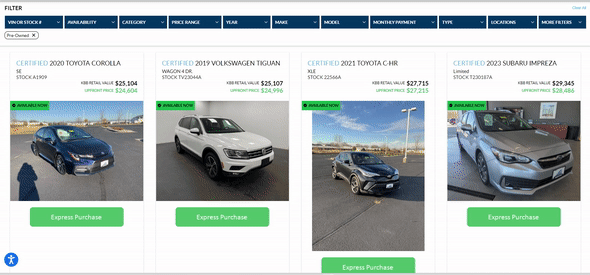 You can select from over a hundred high-definition backdrops in Spyne's library. It is simple to edit full HD car backgrounds in your vehicle photographs and improve the quality of your catalogs! There are several floor configurations (with and without virtual turntables) and several wall alternatives. Some backdrops even feature outdoor settings, like an empty parking lot.
It also comes with some exciting features:
Offering premium backgrounds to images
Produce real-life shadows on a virtual basis
Add reflection on the virtual floor
Addition of logo by masking number plate
Adding tint to windows
Spyne also has provision for customized backdrops for your VDP images. You can virtually place vehicles inside or outside your Automotive Dealership, or any location of your choice. This works for both images and 360-degree videos.
Conclusion
Using car photo editing software, you can fix all the irregularities in your pictures during the post-production stage. Doesn't matter if you had imperfect backgrounds or improper lighting; you can compensate for that and make your automobile photographs look ten times more appealing to buyers.