Did you know that the automotive industry is one of the largest in the world, consisting of numerous companies covering design, development, manufacturing, and even marketing, and sales? It's also one that generates massive revenues every year globally, with countless dealers, brands, and independent sellers jostling for their share of the market. In this cutthroat industry, it is impossible to pool in new buyers without a proper automotive marketing strategy up your sleeve.
As per research, expenditure on digital automotive advertising in the US will surge by 11.7 percent in 2023, paving the way for more intense competition in the global market. Therefore, it's high time to buckle up, chalk out some great Automotive Digital Marketing strategies, and seize the deals.
What is Automotive Marketing?
Automotive marketing consists of practices and strategies that connect automobile brands, dealerships, and other retailers with potential customers through the use of resources like high-impact visuals (images and videos), advertisements, paid promotions, blogs, social media posts, email marketing, etc. People planning to purchase cars, researching their options, or just paying a casual visit to a dealership or website, all qualify as potential customers or leads.
Simply put, it is marketing for the automotive industry. All the players in the industry – manufacturers, dealerships, car marketplaces, and even automotive parts and service providers – need great automotive marketing for success.
Interestingly, only 7-9 percent of car buyers know what they want to buy, while the rest do not have an immediate purchase intent. Automotive marketers, using effective marketing strategies, can capture the attention of these people and drive them to make a purchase. These campaigns also need an automotive marketing manager, who looks over the planning and deployment of all promotional activities.
Why is an Effective Auto Marketing Strategy Important?
Car buyers spend nearly 14 hours online during their car search. Now some of these buyers may prefer searching on Facebook marketplace, and some may prefer a different online marketplace, and then contact the dealer or seller directly. Some may keep juggling between platforms to compare their options, and so on. If you apply eBay-related techniques to Facebook or vice versa, you might never attract buyers.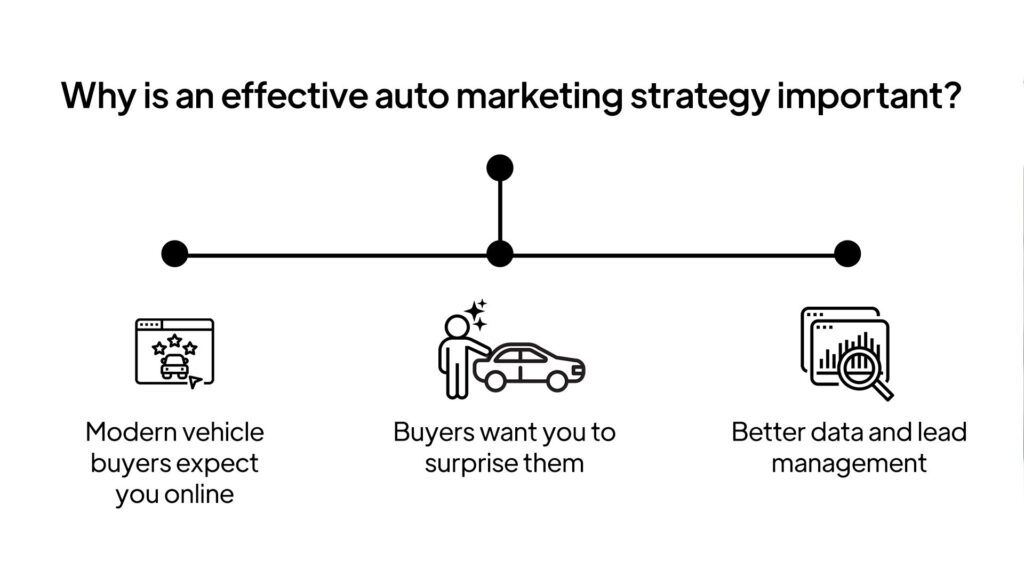 There is no one-size-fits-all marketing strategy; you must develop different auto-marketing strategies for different platforms if the need arises. You also need to determine what works best for each channel and focus your efforts accordingly.
These are the biggest reasons why you need to care about having a top-quality vehicle marketing strategy.
Modern vehicle buyers expect you online
Over the past few years, the automobile market has become heavily dependent on digital channels. However, buyers' behavior is quite complicated. They constantly switch channels; they may start their journey on their mobile devices, or they may convert to a desktop. Your automotive digital marketing strategy should be responsive to all channels and target them smartly without being spooky.
Buyers want you to surprise them
Studies suggest that around 54 percent of car buyers are willing to pay more if you provide them with a seamless buying experience. But, the first step towards an enhanced user experience is to assist them in identifying their needs and showing relevant and high-quality results, which starts with effective marketing techniques.
Improve your data and lead management
More often than not, car manufacturers, as well as dealerships, don't have great communication between departments, like marketing, sales, etc. Now, thanks to harder competition, retailers need better marketing and management tools. By maintaining crucial data and managing leads properly, businesses could prevent losing sales through mismanagement.
How can Auto Marketing Solutions Drive Sales?
At the end of the day, all efforts and strategies come down to one goal: increasing sales and profits. The appropriate marketing tactics to support your dealership's competitiveness. Here are five ways how automotive marketing strategies can help you seize deals.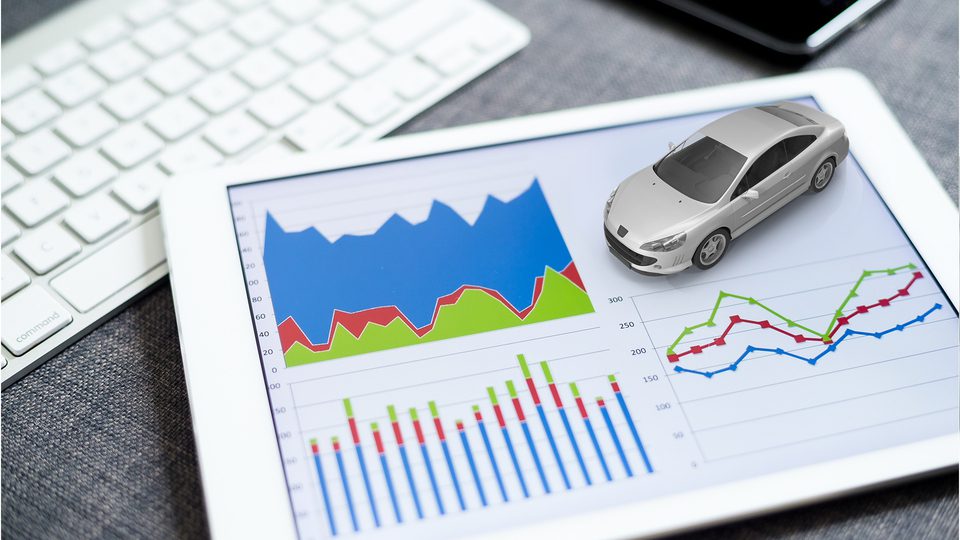 1. Propel repeat purchases
Building personal relationships with clients is perhaps the oldest trick in the book. When buyers trust your business, it increases the chances of them approaching you for future purchases as well.
2. Increase referrals through offers and word-of-mouth
Referral programs incentivize your existing customers to recommend your dealership to others. On the other hand, happy customers singing praises of your business brings in free word-of-mouth promotions, which can potentially bring you a few more buyers!
3. Get into Google's good books
Google and other search engines are usually the starting point of any car-buying journey. If you are untraceable on SERPs, then you are completely untraceable. Ranking in online searches is one of the most vital car dealership marketing strategies.
4. Get a lead management tool
To ensure that no data or leads leak out from your system, you need a good CRM tool like HubSpot, Zoho, etc. These can put you on alert as soon as a visitor lands on your dealership page, request their contact details, etc., through automation.
5. Improving buyers' trust through reviews
Online reviews from existing customers can work wonders for your business. Positive reviews help build an effective use case, and you can use it as a promotional content for Automotive Social Media marketing. You can also display these on your website and other digital touchpoints, paving the way for a positive first impression.
Top 10 Strategies for Automotive Marketing
To secure your place at the top of buyers' minds and stay in the competition, here's a curated list of the 10 best strategies for automotive digital marketing.
1. Leverage customer reviews
Did you know that more than 90 percent of people trust brand recommendations from people more than advertisements? That's why it's crucial to collect positive reviews and promote them on different platforms. When an existing customer reveals their trust in your brand, it will help persuade a new one to try out your vehicle.
Again, when those new customers enjoy doing business with you, they might be the ones to write a glowing review that you can further include in your next car marketing campaign.
2. Frame effective SEO strategies
Nearly 90 percent of people browse only those sites that appear on the first page of the SERPs. People hardly care to look at the second or third SERP. Therefore, engaging in SEO tactics is not a choice but a necessity. All promotional content and car dealership advertising copy should be SEO optimized, ensure more visibility, and rank higher on search results.
3. Focus on other search engines as well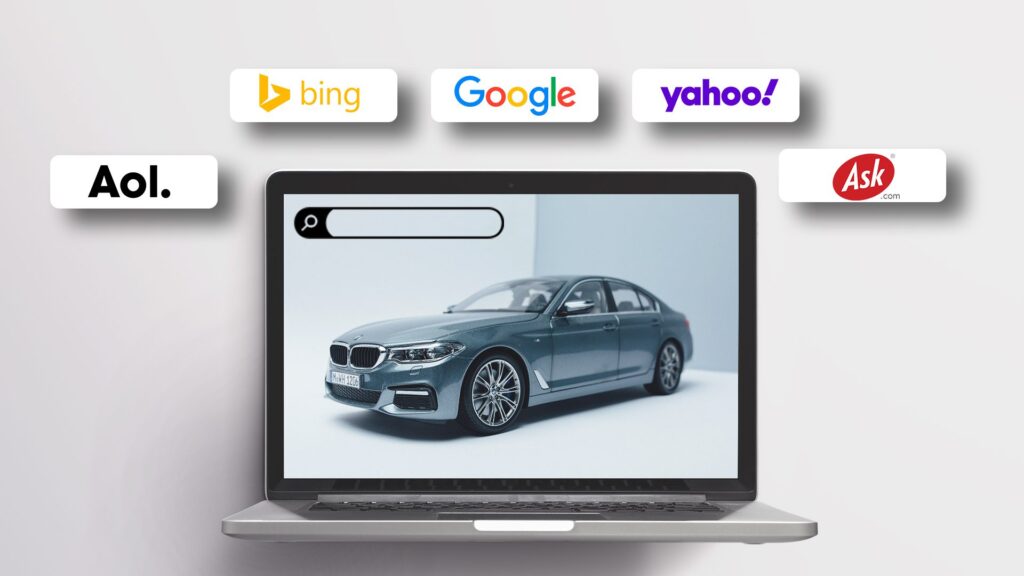 Undoubtedly, the digital world resides mostly on Google, with it controlling a 92 percent market share. However, you won't like to miss the chance to tap into buyers who prefer browsing other prominent and second-best search engines, viz., Bing, and Yahoo. Regarding Microsoft's Bing specifically, the platform has a range of business profiles and provides highly relevant results and info to searchers. Don't let this potential resource take a back seat.
4. Remarketing tactics
Remarketing means showing ads to people who have previously visited one of your channels – website, mobile app, etc. Because you're reaching out to customers who have already expressed interest in your business, there's a good chance that you can convert them at a later date.
5. Go for relevant keywords
Be sure to include thorough keyword research in PPC auto dealer advertising campaigns. When selecting keywords for PPC ads, apply caution. Ask yourself if it's a good idea to bid on competitive keywords. Negative keyword management can improve your target search phrases and weed out unrelated leads.
6. Prepare a budget for automotive advertising
Organic traffic is excellent. However, if your competitors are using paid advertisements and you are not, you are losing out on the market. Paid promotion can help your content gain traction, spread your ads to more people, and get your dealership's name published on various platforms for increased visibility. Paid ads are available for banner adverts on websites, social media, and search engines.
Pick the best solutions depending on your company's budget and audience behavior. Invest in advertising space where you know your target market will see it. Also, before developing a paid advertising campaign, you may need to research car buyers' browsing and purchasing patterns. You can even employ an auto advertising agency to help you in this regard.
7. Plan your car marketing campaigns smartly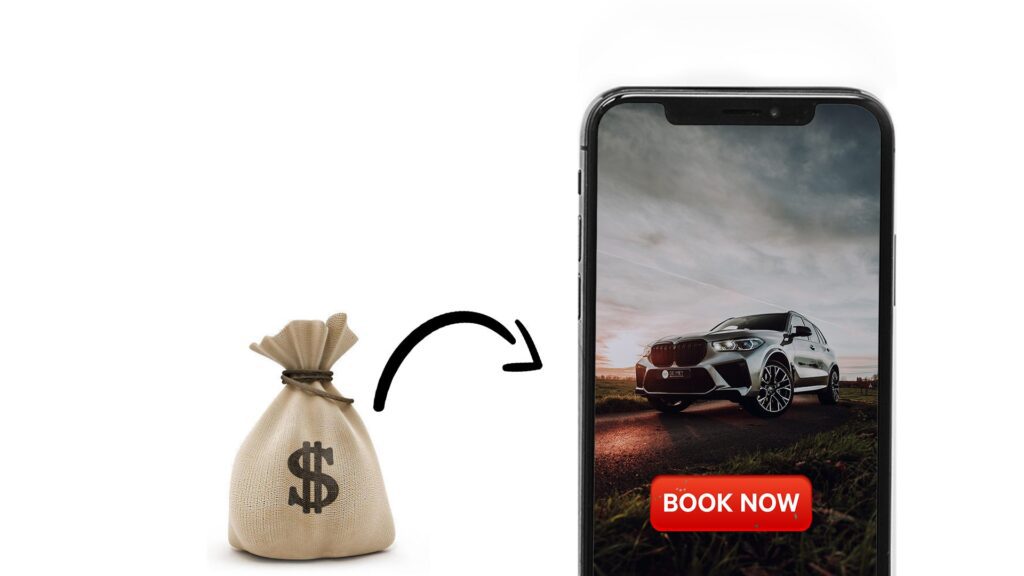 A successful car dealership marketing campaign comprises the following steps:
Understand your audience
Build brand awareness for your dealership/marketplace
Expand your online presence – website, smartphone apps, social media, etc.
Engage audience across all channels
Check your customer interaction across different channels
Adapt your campaign to automotive industry trends
Let's look a little deeper into the last point.
You should modify your vehicle marketing campaigns to reflect advertising, SEO, and auto sector changes. Get a comprehensive understanding of the latest trends through newsletters, blogs from industry experts, or discussions on social media channels.
For instance, a current trend in automobile purchasing suggests that more customers look for info online before making a call or visiting a showroom. You may profit from this trend by investing more time and energy into your content marketing and PPC efforts to capture leads online during those initial searches.
8. Email and text marketing can still bring leads
The emergence of blogs, videos, and automotive social media marketing doesn't mean that email and text marketing is medieval. They are still very much relevant. In fact, they can help retarget or offer engaging post-purchasing experiences. You can collect feedback, and info about consumers' needs, communicate about your offers, new collections at your dealership or marketplace, etc. All this info will not only help engage buyers but also act as first-hand info for future auto marketing strategies.
9. Make the best use of social media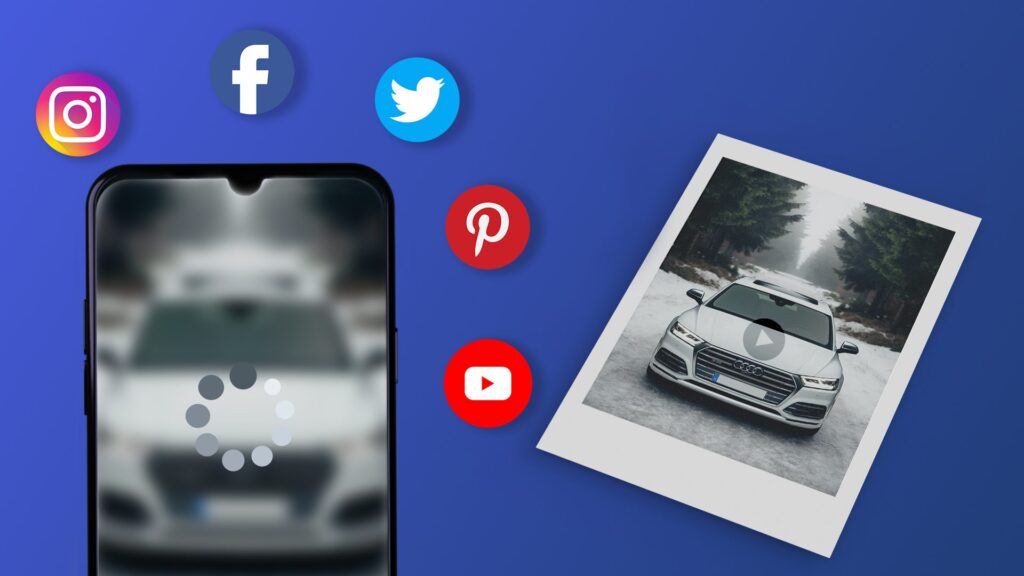 Social media platforms, especially Facebook, are a vital resource for car buyers for research and purchasing. Use relevant keywords to help buyers find your page. Additionally, you will find numerous features to boost your ads and make them more visible. Also, consider joining communities of car enthusiasts and learn more about car buying behavior and leverage their influence.
10. Offer unique content
Customers love it when you play with your content. Just placing a bland car image or writing a few bullet points about your car features will never attract them. They want you to engage them, keep them hooked, and convince them the vehicle they're checking out is worth it. You can also collaborate with auto influencers, and conduct contests, quizzes, etc., to keep people engaged.
Bonus tip
Speaking of offering unique content, images, and videos are critical components for car dealership marketing. Make sure your images are high-quality, with a good-looking, uncluttered background. In addition, you should also list your vehicles with videos; you can go for 360-degree visuals or detailed walkaround videos. Audiences love creativity, and such high-quality visuals will entice them to click on the images and ultimately check your offering, improving your conversion rate!
Best Auto Dealer Marketing Ideas for 2023
The online landscape for car marketing is transforming like never before. You need to adapt to all the buying patterns and build a plan that's not only digital-first but also outshines everyone in the market. Here are a few vital elements of the auto market you need to adopt to battle the automotive game in 2023.
1. Mobile responsive marketing
An average car buyer spends 33 percent of their buying journey time on mobile devices. All your content, visuals, and ads should be mobile agnostic. Usually, companies design content keeping desktop in mind and then force-fit it for mobile, which should never be the case. In fact, Google charges a penalty if you don't have a mobile-responsive website and content.
Additionally, Google has introduced a dedicated channel that helps automotive players ensure an immersive mobile experience. Compared to conventional automotive digital marketing strategies, mobile ads can boost conversions by 45 percent and reduce CPA by 30 percent.
2. Optimized voice search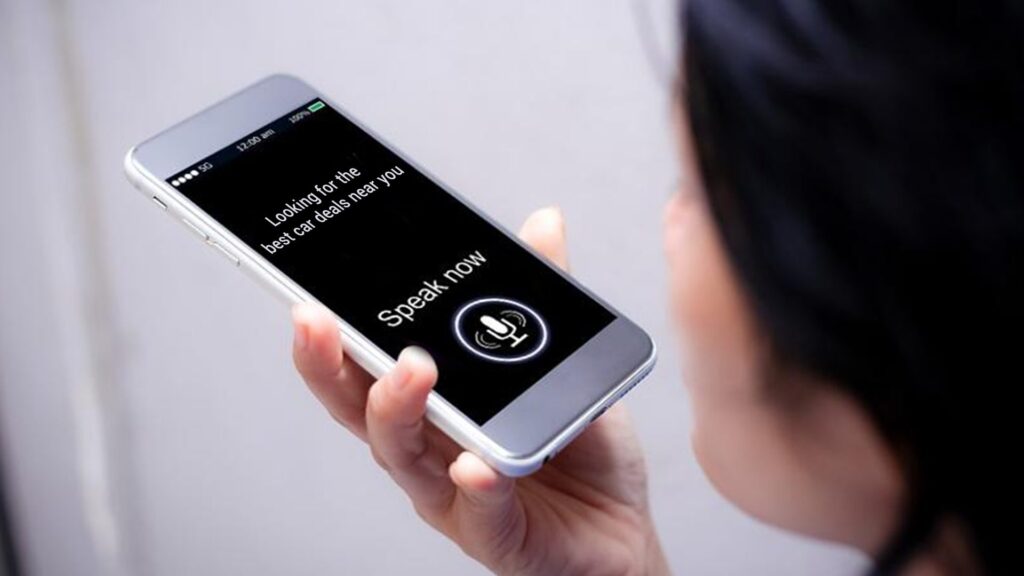 Around 27 percent of the global population today uses voice search features. With digital assistants like Siri and Alexa, these statistics will likely increase manyfold in the coming years. It's not a great idea to leave this potential group behind. You can notch up customer experiences by embedding paid search for blogs and videos for voice search. In the future, content that's not voice-optimized might not rank on SERPs!
3. Go for live streaming and target live events
Live streaming is another potential tool to attract and engage buyers. You can talk about your car features, new arrivals or offers, conduct live sales, solve buyers' doubts and concerns, and so on. In addition, you can also collaborate and participate in other live events. Participate in webinars and discussions and emerge as a thought leader for the automotive market.
4. Integrate AI capabilities for a seamless customer service
Bots can do wonders for your dealership page. It can identify car buyers' searches, recommend products, solve generic issues, and escalate to a customer service rep in case of a technical problem. Bots will also help you personalize the car buying experience by offering buyers relatable content in addition to searches. However, ensure that the bots prompt the right solutions at the right time. It should not reply in a loop and drive away the buyer.
5. Use detailed, informative videos
Personalized movies are a great way to engage viewers as they are interactive and user-adaptive. These Car Videos are created with an emphasis on the traits of the car buyers they will serve. Google says 70 percent of car buyers took the help of videos to learn about vehicles, and that the watch time of test drives on YouTube surged by 65 percent in the past two years. By tailoring the experience, marketers can make the most of this channel.
Quick Trick
While personalized videos are a must-have element for the digital car marketing strategy, creating professional and high-impact visuals can be cumbersome and expensive. That's where AI-led car studios come into play.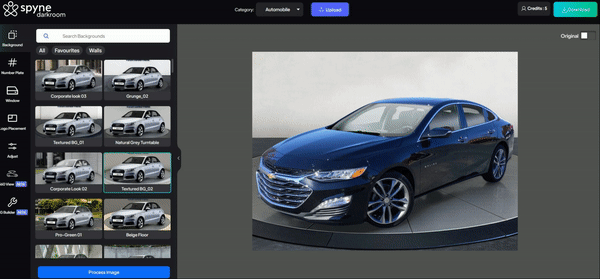 With the help of AI-led car photo booths like Spyne, you can capture, edit, format, and publish car visuals like a breeze. All you have to do is:
Download the app on your smartphone.
Open the camera on the app and follow the on-screen guide.
Once captured, edit the picture. You can choose from 100+ backgrounds or apply a custom one.
Process over 1000 visuals at one go and make it marketplace and social media ready.
Isn't that a piece of cake?
Final Word
Strategizing your automotive marketing approach is critical for your Car Retail Business. However, it can be hard to keep up with the trends and practices with the infinite transformations going on in space. These are just a few tips and ideas that will help you get a hold of vehicle marketing reins. However, you need to evolve more and adapt seamlessly to beat the competition.
To learn more about how you can increase conversions for your automobiles using visual merchandising, reach out to us and book a free demo!