Gone are the days when buying a used car was just a plan B for people planning to purchase a car. The future of the used car market did only broaden its horizons over the past few years but showed 360-degree changes in all forms – the shift in search and purchase methods, increasing preferences for user-generated content and digital-first purchasing solutions, the growing concerns about the environment, financing options, add-on services, dealership services, and much more.
Did you know that the worldwide used car market will reach USD 2.67 trillion by 2030? (PRNewswire) And that it will expand at a CAGR of 6.1% from 2022 to 2030. Numerous opportunities, drivers, trends, and challenges will navigate the future of the car dealerships landscape. This blog will cover all these nuances in great detail. Let's dive in.
What is the Future of Used Car Dealerships?
The future of used car dealerships will be a roller-coaster adventure. Starting from technology, the rising tech advancements will pave the way for surged demand in used cars. Moreover, the ever-increasing use of AI and other digital functionalities will continue to do a makeover of the online buying experience and play pivotal roles. Besides, drivers like improved transparency between owners and buyers and introduction of certified used vehicle programs may bring in some positive transformations in the future car dealerships.
Moreover, there has been a noticeable trend in the last few years with regards to the growing adoption of used electric and hybrid cars. The market is now experiencing the direct impact of the increased number of new Electric Vehicles (EVs) and hybrid cars that have been registered in recent years. Notably, countries in Europe such as Germany, the U.K., Spain, and Austria have observed substantial sales volumes of both petrol and electric/hybrid vehicles.
Online sales channels have been one of the major drivers of used car consumption. While online automotive retailing currently represents a small proportion of total used car sales, this segment possesses substantial growth potential. Automotive dealers have started prioritizing building omnichannel dealerships. They are now revamping their websites for sales and marketing, directing potential buyers to physical showrooms for completing the purchase process.
However, present-day consumers seek eCommerce options for their entire purchasing journey. Besides, the market demand is experiencing traction due to the escalating investment in the SUV segment. Luxury brands are actively investing in launching vehicles in the SUV segment to expand their existing sports collection inventory. This investment is expected to drive significant volume sales in the market, coupled with increased availability of a well-established supply chain network for second-hand cars. Additionally, there is a remarkable shift in people's transportation habits, as they increasingly opt for individual mobility with their own vehicles, which is anticipated to create a substantial upsurge in the market.
Key Highlights for the Future of Used Car Market
Digitally generated leads with online sales channels will gain traction, while brick and mortar/offline dealerships are projected to remain under severe pressure due to the COVID outbreak.
The organized dealership will withstand the demand for used cars and ultimately secure a significant share in the market.
Data analytics tools and AI will enable non-banking financial companies to enhance the effectiveness of the underwriting process. Used car dealers, recognizing this opportunity, are forming partnerships with financial agencies, facilitating the availability of loans to customers in a more streamlined manner.
The Asia Pacific region will see a surge in growth in the segment throughout the forecast period, primarily driven by the expanding supply base and rising demand for affordable used cars.
Global Used Car Market Industry Trends: Analysis and Forecast
The growing disposable income of working individuals is basically seen to propelling the market growth. This is enabling consumers to purchase vehicles within a limited budget. Studies by Statistics Canada reveals, low-income households experienced a 3% and 3.3% increase in disposable incomes in the early stages of 2021, respectively.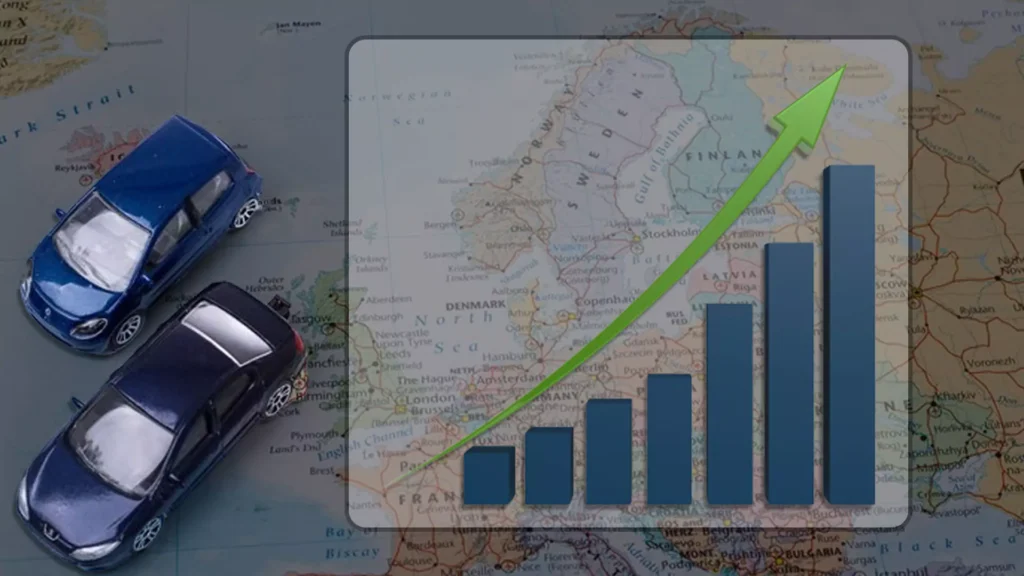 In contrast, high-income households saw a 6.4% reduction followed by a 3.9% increase over the same period. The substantial growth in the used car market in recent years can be attributed to the cost competitiveness among new market players and the inability of a significant portion of customers to afford a new car. Besides, the global used car market reached a value of USD 996,906.42 million in 2022 and will reach USD 1,700,106.13 million by 2030 during the forecast period.
Moreover, the demand for pre-owned vehicles saw a massive growth in recent years, driven by the competitive pricing offered by new players, effective used car dealership marketing strategies, and the inability of a large portion of customers to purchase a new car.
Here's a quick forecast of industry drivers for the used car market.
Opportunities
Rising presence of multiple car manufacturers and used vehicle dealers
The Europe used cars market has witnessed a steady rise in revenue, surpassing USD 500 billion in 2021, primarily due to the easy accessibility of finance for used car purchases. To help the regional automotive sector improve and maintain its tech leadership globally, the European Commission actively promotes global technology standardization and provides funding for R&D initiatives. Used vehicle dealerships in the area are, thus, offering a variety of digital first options for tracking automotive performance, including smartphone applications and virtual online outlets.
Growing eCommerce and Online Sales
Technological advancements in the telecom sector have enhanced internet connectivity, while the increasing pace of urbanization has played a significant role in improving people's access to information. These developments enable used-car owners to efficiently advertise their vehicles and share relevant information. The availability of online platforms has facilitated a broader reach, allowing more individuals to sell and purchase cars.
Drivers
Rising cost of new cars and affordability issues
The cost of new cars has increased. Additionally, the rise in prices observed in 2019, driven by mainstream passenger car segments, indicates affordability challenges in the new car market. As a result, the automotive industry has experienced a surge in used car sales compared to new car sales. This trend is expected to further fuel the demand for pre-owned vehicles.
Rising demand for versatile hatchback vehicles
Hatchbacks are witnessing a whopping increase in demand, owing to maneuverability in compact spaces it offers. Market players offer hatchback cars characterized by a high roofline and compact design, further contributing to the development of the used car market in the region.
Used Car Market in India: Size and Share Analysis
India, currently the world's fourth-largest automobile market, will become the third-largest market by 2025. Piggybacking on effective strategies and business models, the used car market in India will grow and expand at a remarkable rate, with a CAGR of 19.5% (Times of India) until 2026-2027. This growth trajectory, starting from the $23 billion valuation in 2022, is set to provide a substantial boost to the auto industry trends in India.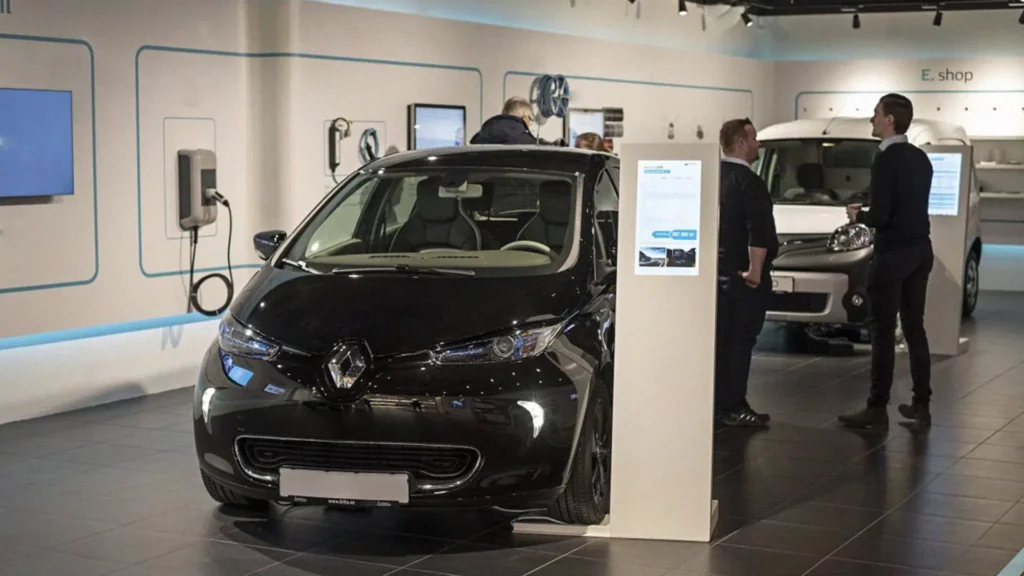 Here are few noteworthy pointers to check out:
The future used car dealership market in India is anticipated to reach 8 million units, with a used-to-new car ratio of 1.9. This growth can be attributed to various factors, including the expanding middle class, increasing motorization rate, shorter vehicle replacement cycle, and improved accessibility to used car financing.
The Indian future used car market is transitioning from an unorganized sector to a more formalized one, driven by the entry of Original Equipment Manufacturers (OEMs) and New Car Dealerships. This market consolidation has increased awareness and preference for certified pre-owned cars in India.
The demand for used automobiles is primarily concentrated in non-metro areas, while urban regions such as Mumbai, Delhi NCR, Bangalore, Chennai, and Hyderabad accounted for at least 65% of the supply in 2021-2022. However, small towns will drive the maximum growth, as the share of future of used car sales in non-metro cities is expected to increase from the current 65% to 75% within the next four to five years.
New Car Dealers account for approximately 3 to 5% of the pre-owned car sales. However, New Car Dealerships in India have not fully utilized their real estate and assets to unlock the complete potential of the used car market. There is an opportunity for them to leverage their existing infrastructure, manpower, and embrace innovative, technology-driven platforms to tap into this market segment.
Used Car Market Size in the USA: Size and Share Analysis
While the average price of used vehicles experienced a 6% decrease compared to 2022, it is important to note that prices remain significantly higher, up by 44%, compared to pre-pandemic levels. Unfortunately, the substantial price increase persists when compared to the period before the pandemic.
Despite the declining availability of affordable used vehicles, the secondhand market still offers a significantly larger inventory compared to new vehicles available from the factory. In the first quarter of 2023, less than one% of new vehicles sold were priced below $20,000. This indicates that there are still potential savings to be found in the used vehicle market.
Shoppers are proactively searching for the desired deal and are well-prepared regarding vehicle availability, financing options, and their own budget. With demand and prices remaining elevated, being proactive and informed before visiting the dealership is crucial.
How are Automotive Dealers Preparing for the Future?
Supply chain issues, the growing utilization of ride-hailing services, and the economic downturn are exerting pressure on auto dealerships and reshaping their business operations. If you are an automotive dealership, it's about time you proactively consider industry-wide changes when scaling to ensure sustainable growth and meet evolving consumer demands.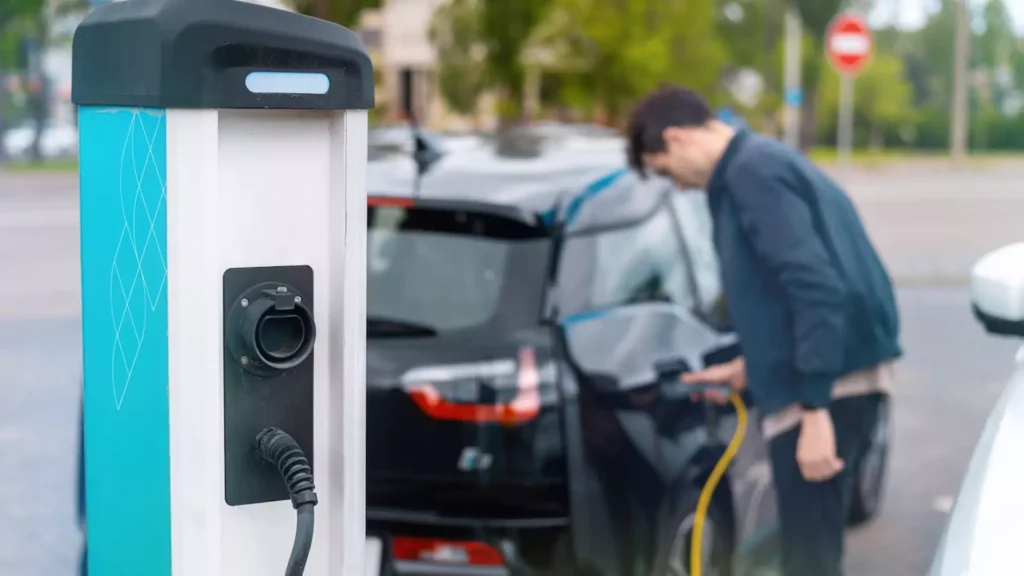 Moreover, legacy vehicle dealerships are facing new competitive pressures from online dealers. Local brick-and-mortar dealerships in your vicinity are no more the only competitors. You now also need to deal with competition from online dealers such as Carvana and Vroom. These online dealers provide consumers with the convenience of purchasing vehicles online and having them delivered directly to their homes. Forward-thinking auto dealers are proactively taking measures to ensure they are fully prepared for the evolving industry landscape.
Here are a few things auto dealers are doing to prepare for the future.
Homegrown Inventory
Your homegrown inventory comprises vehicles that initially entered the market as new sales, underwent regular service and maintenance, and eventually were traded-in, reconditioned, and sold as pre-owned vehicles.
This process is helping dealerships not only ensure a robust and high-quality pre-owned vehicle inventory but also leverage multiple opportunities to drive profitability throughout the vehicle's lifecycle, beginning with the initial sale of a new vehicle.
New methods of marketing
As an increasing number of consumers opt for online vehicle purchases rather than visiting physical dealerships, it is imperative for you to explore new marketing tools to connect with potential customers in their preferred digital spaces. Establishing a strong online presence is crucial. And use predictive marketing tools to effectively engage a wide range of prospective customers.
This involves creating a compelling website and leveraging the power of social media marketing to effectively target potential customers with intelligent advertisements and engaging blog content. Furthermore, maintaining regular communication with customers after a purchase is essential for fostering long-term relationships and ensuring their loyalty to your dealership, encouraging repeat business and future purchases.
Future electrification
In 2023, there is a positive outlook for EV sales, representing a promising aspect within the automotive industry. Governments are implementing innovative policies aimed at encouraging EV sales while ensuring affordability and equitable access, particularly for low-income households.
Speaking of which, dealerships will play a crucial role in facilitating the mass adoption of electrification. They will help enable widespread electrification, providing a vast network of retailers and service providers with expertise in local marketing.
Here's Why Future Car Dealerships Could Get Disappointed
The future car dealerships would need to brace themselves for tougher times, despite growing preference of pre-owned and sustainable vehicles.
Roadblocks due to inflation rates and rising interest rates
New car prices remain close to $50,000 on average, with used cars averaging around $28,000. High annual age rates, reaching up to 11%, are causing monthly payments to rise sharply. Lee warns that further interest rate increases could lead to industry stagnation, as dealers rely on borrowed money to purchase cars and a decline in car sales would reduce future orders. Recent improvements in inventory have prioritized higher-priced models with extensive features in new vehicle production.
The only way dealerships can maintain their consumer base is to provide incentives to shoppers struggling to find an affordable deal.
Weaker demand and changing consumer behavior
The growth of the used car dealership business is fueled by increased competition and the potential for new market entrants. The perception of consumers towards the used vehicle business has been positively influenced by reliable services and additional quality offerings.
Furthermore, there is a growing demand for vehicle subscription services, which provide consumers with the opportunity to use a vehicle on a monthly basis, including maintenance, insurance, and roadside assistance. The rapid advancement of technology and frequent introduction of new vehicle models allow customers to sell or trade-in their old vehicles for newer ones, offering a valuable monetary advantage. All these factors will impact the future of the used car market in the coming years.
Factors that Fueled the Growth of the Used Car Industry
Let's look at some factors that have impacted the growth of the used car market.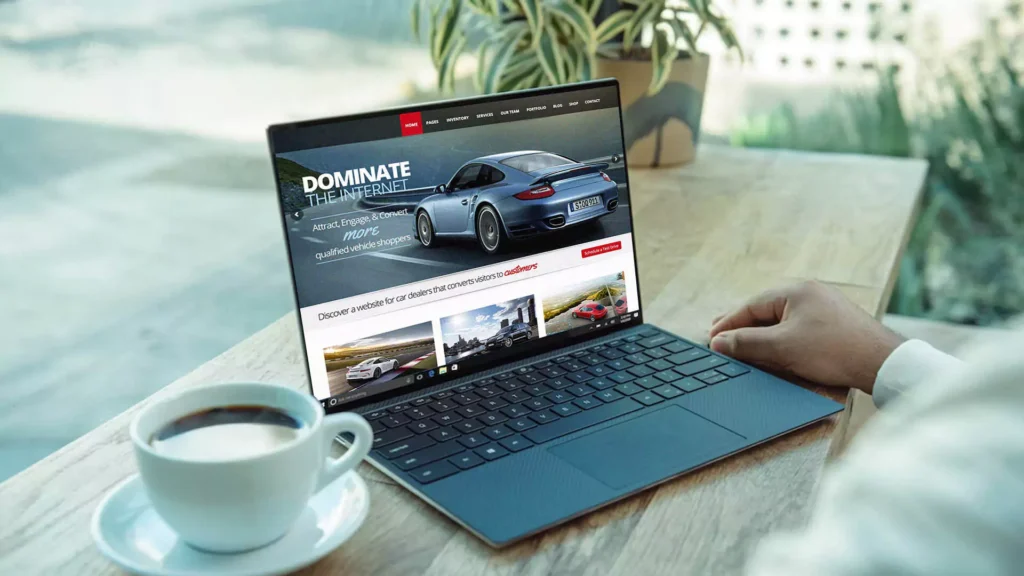 Between 2022 and 2027, the electric car rental market is expected to experience a CAGR of 12.64%, with a projected market size expansion of USD 11,246.65 million.
The US used car market is projected to witness a growth in market share by 3.91 million units between 2020 and 2025, with a CAGR of 1.98%.
Car subscription services enable subscribers to enjoy the use of a car for a comprehensive monthly fee that covers insurance, roadside assistance, and maintenance. Moreover, subscribers have the flexibility to switch cars with just a few days' notice. Many auto manufacturers are now offering such services in significant regions worldwide.
Car subscription services are a rising trend in the market, providing an alternative to traditional vehicle ownership or leasing. Subscribers pay a monthly fee that covers insurance, roadside assistance, and maintenance, while also enjoying the flexibility to switch cars with short notice. Future car dealerships must start thinking of ways to offer these services in major regions globally.
New cars experience a significant depreciation of up to 20% once they are driven off the lot, and their value continues to decline rapidly in the early years. In contrast, used cars have already undergone this initial depreciation, resulting in better long-term value retention.
The new generation buyers are more sustainable and wish to keep the environment factor first when purchasing. And this is applicable to buying cars as well. Choosing a used car contributes to minimizing the environmental impact associated with car production.
The organized vendor segment is projected to continue its market dominance and experience significant growth throughout the forecast period, representing over two-thirds of the market. While the used car market is fragmented globally, developed countries like the U.S, Germany, and the U.K. boast prominent dealers such as CarMax Business Services, LLC, and Asbury Automotive Group, which collectively hold more than half of the market's volume share.
Future of Used Car Sales and Aftersales: Key Takeaways
The growth and enhancement of market profitability have been partially attributed to the expansion of the "auto park" in various markets, along with the implementation of advanced pricing strategies for spare parts. Additionally, the stability of the after-sales business has proven crucial for retail networks during periods of economic uncertainty.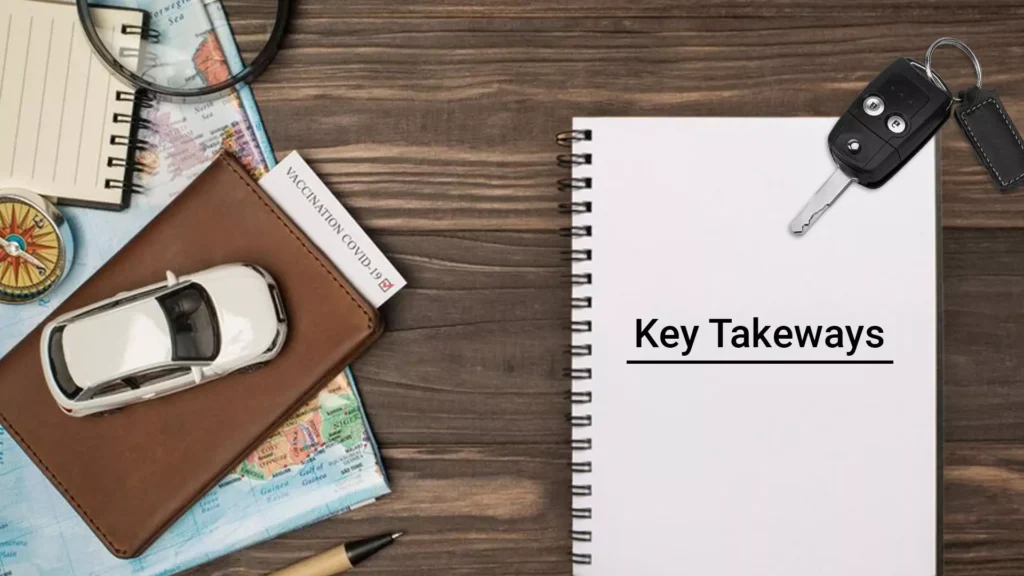 Here's a sneak peek into the future or used car sales and aftersales.
In recent years, automakers have made substantial investments in their after-sales businesses, leading to enhanced customer satisfaction and service quality. Moreover, they have expanded their offerings into new domains like tire replacement, enabling them to capture a larger portion of the after-sales market among existing customers. The advent of connectivity technology further strengthens automakers and their service networks, providing them with a competitive advantage against independent aftermarket competitors.
Despite these advantages, the aftersales segment will see a few challenges. Vehicle quality advancements and active warranty cost management will reduce service demand per vehicle in most markets. The rise of connected vehicles will result in the loss of service and parts revenue for dealerships and automakers as remote services become more prevalent.
Customer retention rates are decreasing, particularly among owners of older cars who seek affordable service from independent providers. Independent dealerships and mobile service offerings are offering convenient, cost-effective, and digital/mobile-powered solutions to customers.
Furthermore, the after-sales business has not effectively solidified customer loyalty, contradicting its intention to drive future car purchases. The expectation that service business would generate leads for new car sales has often proven unsuccessful.
How to Stand Out in and Navigate the Used Car Market?
Here is how you can stand out in the used car market.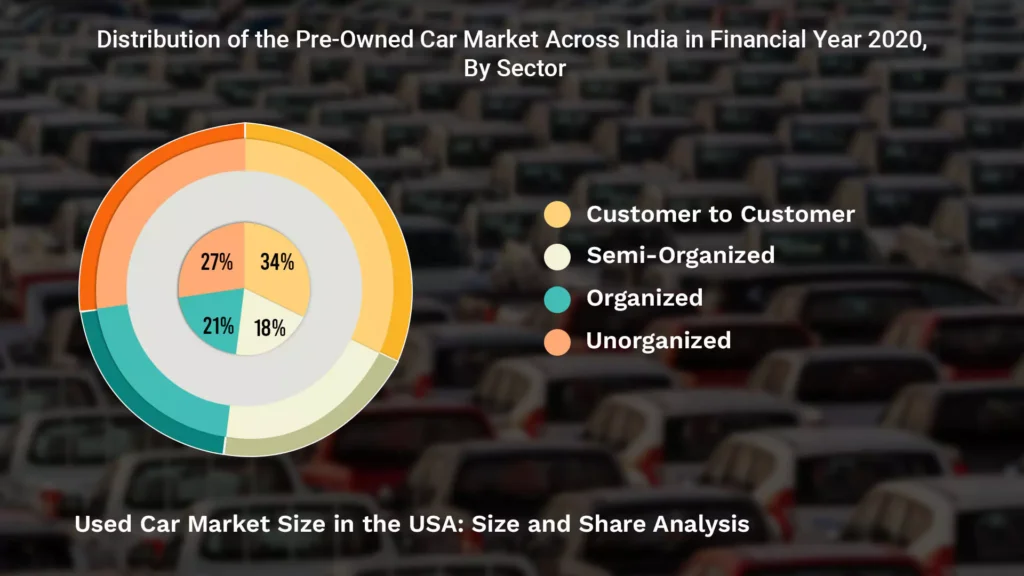 Leverage online platforms and digital marketing auto to reach a wider audience. Showcase your inventory with virtual tours and 360-degree photos for an immersive experience.
Provide exceptional service, personalized assistance, and transparent vehicle information. Offer value-added services like inspections and warranties to build trust.
Curate a diverse selection of high-quality used cars. Highlight unique features, low mileage, and certified pre-owned options to stand out from the competition.
Establish a strong online presence and actively manage your reputation. Encourage positive reviews and promptly address any concerns.
Price your vehicles competitively based on market trends. Provide attractive financing options to overcome affordability challenges and attract more buyers.
Use targeted campaigns on digital and traditional channels. Leverage social media, online classifieds, and partnerships with local businesses to increase visibility.
Offer ongoing support and value to customers. Provide maintenance packages, service discounts, and referrals to foster long-term relationships.
Want to learn more about how you can give your dealership a competitive edge? Or how Spyne can help you secure the future of a used car dealership? Talk to our consultants today!