Technology has revolutionized the automotive industry, and software solutions play a vital role in managing various aspects of the business. Automotive software solutions can streamline operations, improve workflow efficiency, enhance customer experience, and boost profitability. The right software solutions can help car dealerships, auto repair shops, and other automotive businesses stay competitive in a rapidly evolving market.
This blog will provide insights into the benefits, features, and types of car dealership software solutions and factors to consider when choosing a solution for yourself.
What is the Meaning of Automotive Software Solutions?
Automotive software solutions are a range of digital tools that are designed to streamline and optimize the various processes involved in running a modern automotive business. These include inventory management, customer relationship management, invoicing, marketing, and more. Software solutions for car dealerships are specifically tailored to their unique needs and can help improve efficiency, increase profitability, and enhance customer satisfaction. They provide advanced tools for managing operations, ranging from automotive CRM systems to ERP systems.
Benefits of Using Automotive Software Solutions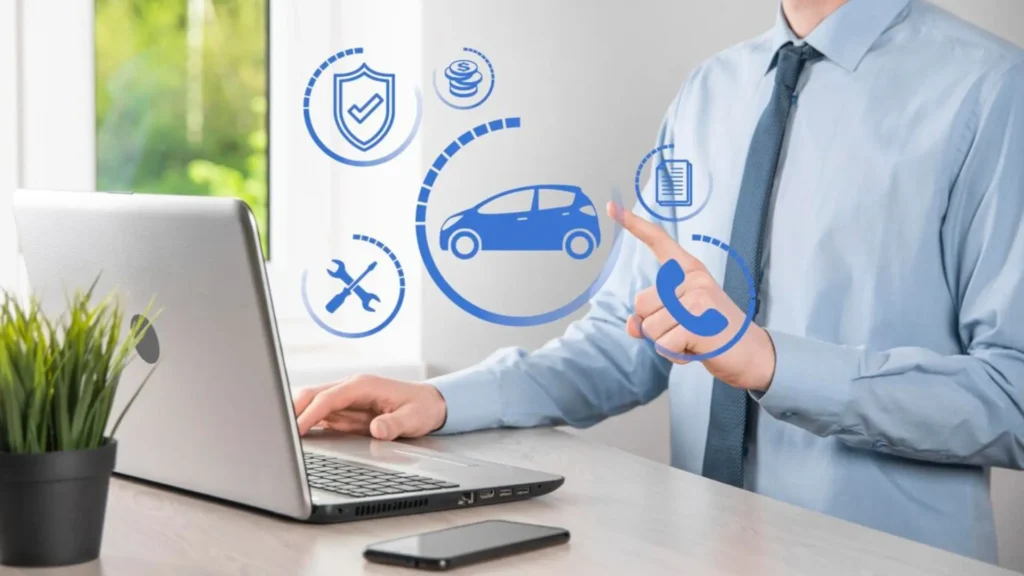 Listed here are the key benefits of working with an automotive dealership software solution:
Over-the-air updates (OTA)
It allows for remote software updates to be sent and installed on vehicles without the need for physical access. This feature helps to keep vehicles up-to-date with the latest software enhancements, fixes, and security patches, resulting in improved performance, safety, and reliability.
Advanced cloud solution
They allow your dealerships and service centers to access data and software from any device with an internet connection, providing greater flexibility and mobility. Additionally, cloud solutions can improve security, as data is stored remotely with regular backups and updates.
Additional hardware connectivity
Software solutions allow dealerships and mechanics to connect with various tools and equipment to facilitate diagnostics and repairs. This ensures the accuracy of the repair process and helps reduce the time required for identifying and resolving issues, ultimately leading to increased customer satisfaction.
Customization
They offer a high level of customization, allowing businesses to tailor their software to fit their specific needs. This can result in improved efficiency and productivity, as well as better customer experiences.
Reliability and flexibility
Car dealer software solutions are reliable and flexible, allowing automotive businesses to streamline their operations and cater to their customers' needs efficiently. These solutions can provide real-time insights into operations, enabling businesses to make informed decisions and adapt to changing market conditions quickly.
Expertise within the industry
The software is tailored to the specific needs of the automotive industry and is able to deliver the highest levels of performance and efficiency. This expertise also means that users can benefit from ongoing support, training, and guidance to ensure they get the most out of the software and keep up with the latest developments and trends in the industry.
Features of Best Automotive Software Solutions:
Not all the features listed here are present in all automotive software solutions. Dispensing on what automotive software solution you are searching for, it will have a combination of these features.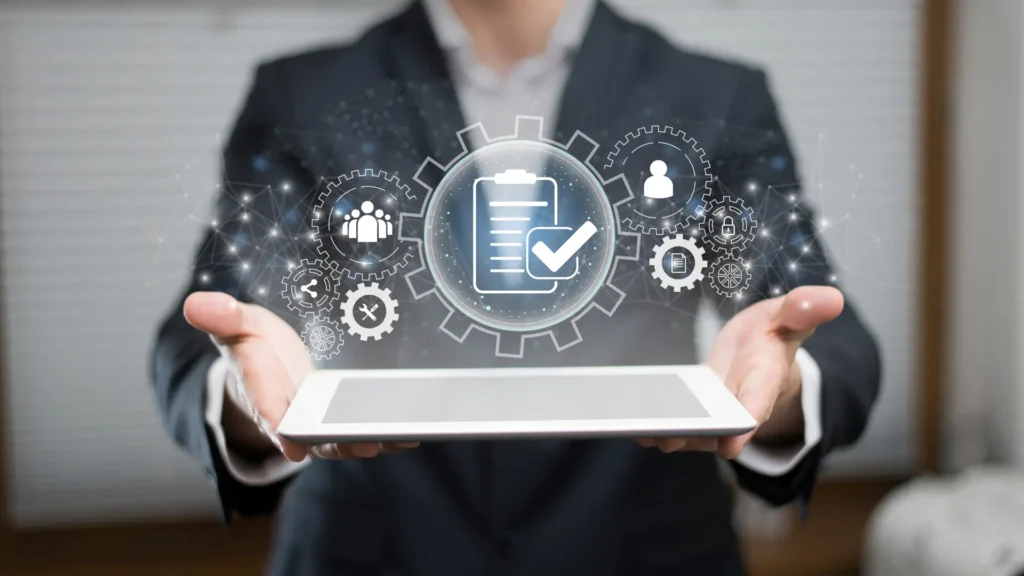 Parts ordering and lookup: It allows you to quickly and easily locate and order parts for vehicles. It streamlines the parts ordering process, reduces errors, and increases efficiency for your automotive businesses.
Inventory management: This car dealer software lets you track and manage your vehicle and parts inventory. It helps monitor real-time inventory levels, automated restocking, and better forecasting of future inventory needs.
Vendor management: This feature tracks and manages your relationships with suppliers and vendors. It streamlines communication, enables businesses to easily place and track orders, and provides insights into vendor performance and pricing.
Custom pricing for vehicles, parts, and labor: It sets and adjusts prices according to your needs and strategies. It allows for flexible pricing structures, personalized discounts, and improved car dealership profitability.
Diagnostic tools: Technicians can use them to diagnose and troubleshoot vehicle issues. They provide real-time information on vehicle systems and components, including engine, transmission, and electrical systems, enabling more accurate and efficient repairs.
Estimation tools: These tools generate accurate and detailed estimates for vehicle repairs and services, giving information on parts, labor, and other costs. They allow businesses to provide transparent and reliable pricing information to their customers.
Appraisal software: It accurately assesses the value of vehicles, and provides insights into the condition, features, and history of vehicles, allowing businesses to make informed decisions about buying and selling vehicles, and provide accurate appraisals to customers.
Technical guidance: It gives technicians information on repairs and services. It includes repair procedures, diagnostic flowcharts, and other technical information, enabling technicians to quickly and accurately diagnose and repair vehicle issues.
Appointments and scheduling: It manages your service schedules and appointments. It enables customers to schedule appointments online and provides your business with tools to manage calendars, assign technicians, and optimize service capacity.
Workflow management: This auto dealer software feature streamlines your service processes and optimizes workflows. It provides tools for managing service orders, assigning technicians, tracking progress, and optimizing resource utilization.
Time tracking: It monitors the amount of time spent on various tasks by technicians and staff. It helps businesses to improve resource utilization, identify areas where efficiency can be improved, and ensure that technicians are accurately compensated for their time.
VIN processing: It automatically captures vehicle identification numbers (VINs) and decodes relevant information such as make, model, and year. It streamlines the vehicle identification process, reduces errors, and improves the accuracy of vehicle information in inventory management and other systems.
Digital inspection: Technicians use it to conduct a thorough inspection of vehicles using mobile devices, cameras, and other digital tools. It enables them to capture detailed information, including pictures and videos of the vehicle, identify issues, and recommend solutions to customers.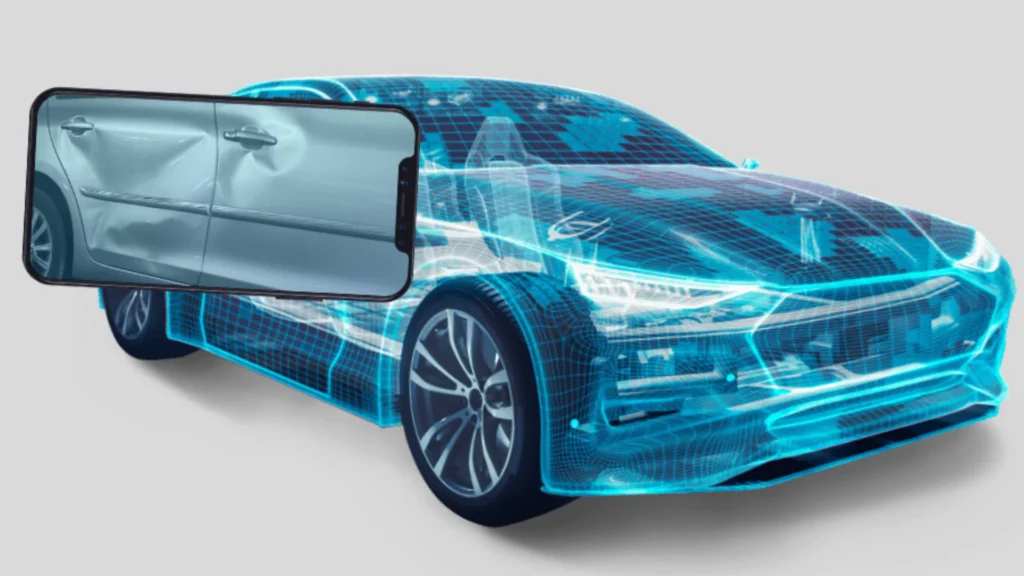 Repair alerts: These help dealerships or repair shops monitor the health of their customer's vehicles and send alerts when maintenance or repairs are needed. It improves customer retention, reduces downtime and costs, and increases revenue for the business.
Automatic software updates: It is a feature of some automotive software that ensures that the system stays up-to-date with the latest enhancements, fixes, and security patches without requiring manual intervention.
Customer portals: They allow customers to access information about their vehicles, such as service history and recommended maintenance. This helps build trust and transparency between the customer and the dealership, leading to better customer satisfaction and loyalty.
Invoicing: It automates the billing process for services, parts, and labor. It enables automotive businesses to generate invoices, track payments, and manage their billing history efficiently.
Customer and vehicle profiles and history: This feature is for creating and storing customer and vehicle profiles and histories, which can be used for tracking service and repair history, as well as for providing personalized customer service.
Marketing tools: They help dealerships promote their brand, attract new customers, and retain existing ones. These tools can include email marketing, social media integration, and customer relationship management (CRM) features to track customer interactions.
Sales management: It helps dealerships to manage their sales process effectively. It includes lead management, sales tracking, and customer relationship management tools that enable dealerships to track the progress of their sales pipeline and provide a seamless buying experience to their customers.
Website development tools: They enable car dealerships to create and manage their websites easily. These tools include templates, design customization options, content management systems, and integration with other software, such as inventory management and customer relationship management systems.
Quality Control: This feature ensures that the products and services produced meet the desired level of quality. It involves monitoring and testing various components and systems to identify defects and deviations from established standards, thereby ensuring customer satisfaction and safety.
Analytics and reporting: This feature allows businesses to track and measure their performance, gain insights into customer behavior, and make data-driven decisions. It provides detailed reports and dashboards that help businesses identify trends, monitor KPIs, and optimize their operations for better results.
Types of Automotive Industry Software
There is a wide range of tools and applications under automotive software solutions designed to help auto sales, repair, rentals, and manufacturers. Let's understand their different types.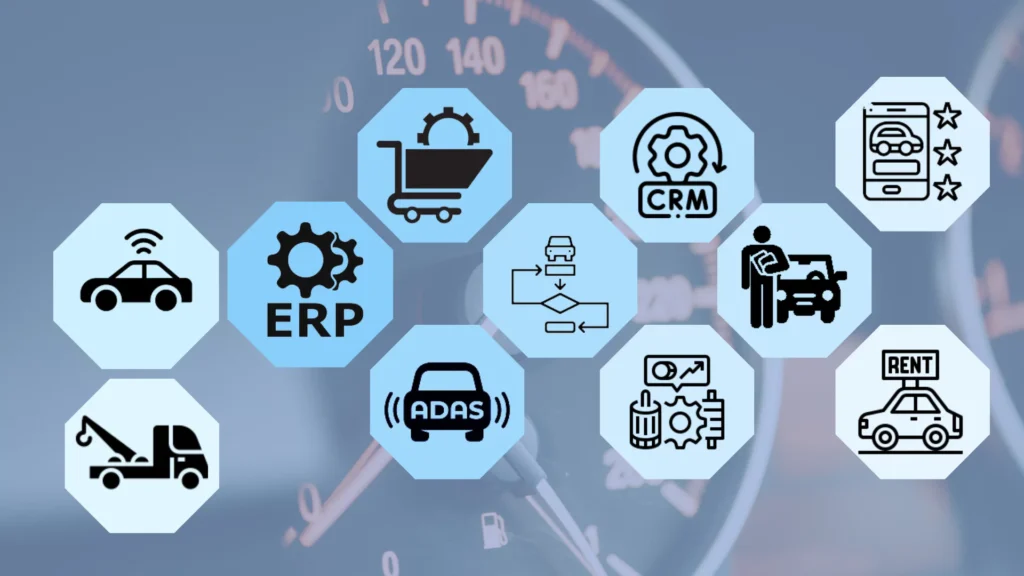 Automotive ERP software
This type of car dealership software is used to enhance the manufacturing process. It can reduce costs and shorten the time taken to gain leads. It also helps in the research and development of new auto products. Inventory management, production planning, and quality control are some of the basic features it includes.
Connected car software
It helps in the configuration, management, and monitoring of IoT devices in cars. They tell the driver about critical issues in the vehicle that require immediate attention. It also located the nearest service station and provides details about needed fluids and faulty parts. This software monitors the driver's behaviors to assist in incident investigations as well.
Advanced driver-assistance systems
This in-car software provides assistance to drivers with parking and driving. It does this with the help of cameras and sensors to detect obstacles and errors and give an appropriate response to help in safe navigation.
Autonomous driving software
When the vehicle is in operation, this software evaluates the driving conditions with cameras and sensors. It controls the speed, steering, and braking of the vehicle for signaling, stopping, or turning. GPS location feature recognizes people, other vehicles, stop signs, and speed limits.
Auto shop management software
This includes body collision estimation and auto repair software. Auto mechanics and managers can use this software to manage their operations and increase the pace of repair and collision work services. It can book appointments for customers, tell estimates on repair orders, and generate invoices. Diagnostic tools can provide guidance, price custom repair, and labor services, order parts, manage inventory, and much more.
Auto parts software
This software is designed to aid the operations of an auto parts business. It can provide support to thousands of products, and manage their pricing, application, and easy-to-use guides.
Car dealership management software
This is designed to serve both new and used car dealerships by automating business operations. It manages sales, tracks customer relations, manages inventory, pricing, accounting, financing as well as website. It can also be helpful for tracking, storing, and preparing contracts, warranties, bills, appraisals, and repair details.
Automotive marketing software
Car dealerships use this software to promote their services, giving a boost to their sales and expanding their audience. The tools of this software help in creating and distributing marketing materials to capture and retain leads.
Auto dealership CRM software
It helps streamline and accelerate sales. The sales staff is able to reply to customer queries promptly. It helps in integrating the efforts of marketing, sales, and customer service teams. Automotive CRM software also maintains a database of your customers, prospects, and their history and preferences. They also handle the performance and commissions of sales teams.
Car rental software
It is designed to manage the customers of car rental businesses. It supports inventory management, vehicle purchasing, GPS tracking, rent and repair histories, and maintenance. Operations of renters are aided through billing and customer communication management. It also helps determine rental rates, reposts on revenue, supports various payment options and includes accounting features.
Towing software
Towing companies and garages use this software to handle vehicles that need repair assistance. Vehicle possessors can also use this software to locate cars that are late in payments to repossess them.
Choosing Automotive Software Solutions

When you are searching for the best car dealer software for your business, keep these factors in mind:
Use Case: The software should be able to support many applications required for customer and inventory management. There is likely a tool that meets your particular needs.
Scope: The features of the software you choose will vary depending on whether you are a stand-alone operation or have facilities in multiple locations.
Customer Service: Solutions that can work on any device and are cloud-based offer convenience to customers.
Integrations: The software you choose should include features for processing payments, accounting, ERP, CRM, or other integrations you require.
Top Automotive Software Solutions 2023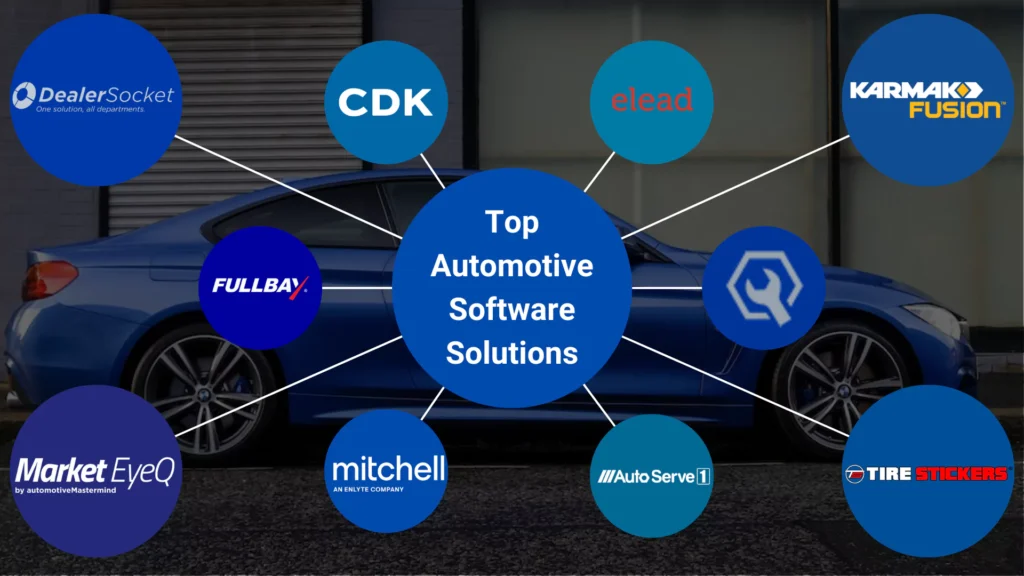 Let's look at the top auto dealer software companies of 2023.
CDK Drive: This is a Dealership Management solution that can support car dealers with multiple sites. They can help in task management and automation of operations with analytics.
IDMS by DealerSocket: Their DMS also has CRM features, inventory management, and analytics. They also offer tools for managing operations of the service department, marketing online presence maintenance, and website management.
Fullbay: This auto shop management software is cloud-based. It is built to aid heavy-duty repair shops in invoicing, parts management, and electronic work authorization and also offers a customer portal.
automotiveMasterMind Market EyeQ: Their software solution helps in gaining custom insights and predicting sales.
Karmak Fusion: It is a Windows-based management application designed for automotive repair shops and automates the workflow of office administration.
CDK Elead: It provides a suite of software for CRM. Service and marketing operations.
R.O. Writer: It is a car shop management system enhancing the process of auto repair, lube stations, and tire repair.
Mitchell RepairCenter: They provide a system for shop and repair management, as well as features for part and vendor management.
AutoServe1: It is a workflow application for a mobile-based auto inspection.
TireShop: This shop management software is designed for efficiency, speed, and easy usage. It offers features for full-service shops.
Conclusion
The implementation of automotive software solutions has become increasingly important for the industry's growth and success. It streamlines processes, increases productivity, and ultimately improves customer satisfaction. Automotive software solutions offer a wide range of benefits that allow businesses to operate at their best while staying ahead of the competition.
Spyne uses AI technology to generate high-quality car images for dealerships and offers a new level of efficiency and convenience that traditional photography cannot match. As the industry continues to evolve, using innovative solutions like Spyne will help you keep ahead of the competition.