Reaching out to potential buyers is one of the challenges a car dealer often faces. While popular marketplaces like Craigslist, Caravan, and Hemmings, offer a huge set of audiences, ensuring the desired visibility always remains a riddle. 
This is where the Facebook marketplace steals the show. It gives you everything you need under one umbrella: the right audience, engagement, free listing, and more. There are plenty of reasons why dealerships must begin selling on Facebook Marketplace- 
Tap into 1

billion Facebook Marketplace users

.

Get access to an audience

of over

200 locations globally

through the Facebook Marketplace.

Can reach out to the largest and most diverse set of audiences at once.

In Q1 of 2022,

Facebook recorded

2.93 million

active users per month. 
But to gain the maximum ROI, you first need to know how to sell on the Facebook marketplace. So this blog will walk you through 10 pro tips to help you gain maximum revenue from the Facebook marketplace. 
Let's dive in.
How to Grow Your Vehicle Listing on Facebook Marketplace
Upload 10 best high-quality images
This is the first and the critical element of the 'how to sell on Facebook marketplace' guide. A picture is worth a thousand words. This philosophy is everything when you are selling your car on the marketplace on Facebook. 
93 percent of buyers make a purchase decision based on the images shown. Bad, broken, blurred, and over-filtered images and visuals are deal breakers. So be sure that  your image: 
is captured from the right angles.

gives a 360-degree view of the car.

reflects shadows in the right place.

has accurate brightness and contrast. 

adjusts to both day and dark themes.
ALSO READ: Car Dealerships, This is How AI is Disrupting Inventory Photography
2. Ensure fair car value
Pricing plays a critical role in buying decisions. Be sure that you include no hidden costs and show a detailed breakup of the pricing. Clearly mention if there are shipping charges, registration costs, tax-deductible, etc.
Also, remember that buyers have probably checked all online third-party marketplace listings before scrolling through the Facebook market and are searching for cars that match their affordability. So do thorough research before quoting on the Facebook market. 
3. Don't forget to add keywords and tags
This is a vital checkbox in the 'how to sell on Facebook marketplace' list. Research says that 78 percent of Americans find new products using the Facebook marketplace. You need to be aware of the keywords buyers use as search queries when finding a product.
You can use the brand name of the cars, color, model number, etc. when listing. Also, use keywords that will rank for alternative search phrases. 
Suggested Read: Digital Marketing Guide for Dealerships- How to Rule SERP in 5 Steps!
4. Boost your listings
You can increase traction for your car ads using the 'boost listing' feature on your dashboard. You can decide how long you want this campaign to last and how much you want to spend on it.
Based on your bid, Facebook will assess the number of people seeing this post and increase visibility. 
5. Increase the visibility of your post
How can you maintain the traction of your Facebook marketplace post? We have found so many car dealers asking this question while preparing this 'how to sell on Facebook marketplace' guide.
You may find the impressions of your post going down after a few weeks. But you can increase the visibility using this secret sauce. Try to renew the listing every two weeks and reduce the price marginally.
ALSO READ: 8 Tips for Sellers and Dealerships to Ace Google Car Search
This will help your post reach potential buyers from time to time and will increase its visibility. 
6. Go for effective ad campaigns
Do you know that an advertisement on the marketplace on Facebook has the potential to reach 562 million people? Yes. An effective ad campaign on the Facebook market can do miracles for your car dealership business. Ads can reach buyers when they are already shopping or scrolling.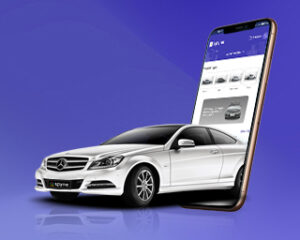 Further, running ads will also help you retarget buyers who have already purchased from you in the past. 
7. Don't take too much time in responding to queries
Delays in replying are a big no-no on the 'how to sell on Facebook marketplace' manual. In fact, 53 percent of people prefer buying from live chat.
This conversely means that these buyers would take their business somewhere else if you don't reply on time or ignore messages. Be prompt and revert in the shortest time possible. 
Read here about how AI can help your dealership improve customer experience.
8. Make the best use of Facebook groups
Facebook's 'buy and sell' groups can be a great place to find and interact with buyers. Ensure that your posts and ads are uploaded on the group timelines as well.
Communicate and engage with the community, prospect through the posts there and promote your offerings. 
9. Post on other social media channels
If you don't have a personal website for your car dealership yet and are solely dependent on the Facebook market, then you should consider cross-selling on other platforms.
You can promote your Facebook shop listing posts through Twitter and Instagram and redirect them to the marketplace on Facebook. 
10. Always be honest about features and terms
Here's the last item on the 'how to sell on Facebook marketplace' list. Do not manipulate or hide any features of the product. Mention everything in the description: if it's a brand new or a used car, what is the mileage, how old it is, details of the model, and so on.
Also, communicate sensitive information like terms and conditions of the sale, payment method, etc before the contract to avoid any confusion.
Final Word
These are a few tips and tricks to help you increase conversions through the Facebook market. Of all the ten pro-tips mentioned, high-quality images are quintessential to gaining success.
But guess what? You don't need to spend your precious dollars hiring professional photographers or buying expensive studio gadgets. You would just need to know how to use the AI features most smartly. 
Reach out to us today and learn how our state-of-the-art in-built AI features can do wonders for your car advertisements and posts on the Facebook market. 
Frequently Asked Questions
How do I sell on Facebook Marketplace for Beginners?
Follow these few quick steps: 
Create an account or log in to your Facebook account.

Click on the Facebook market option in the menu on the desktop. Click on the icon in the top right corner if using a mobile device.

Click on the 'Listing option'. 

Upload a few high-quality images of the product. 

Include important tags and keywords in the title.

Include all the features and pricing info in detail in the description.

Hit the 'publish' button.
What should you not do when selling on Facebook Marketplace?
These are the few things you should be mindful of: 
Not checking the buyer's profile and verifying credentials

Not clarifying the terms of the transaction before the contract

Agreeing to late payments

Not meeting in a public place

Disclosing hidden or extra shipping costs after the contract

Not preparing an invoice for every step of buying