Since the country had gone under lockdown, many people have started ordering groceries online. This makes the present time a golden opportunity to put your grocery brand online.
A few years back, it might have been a real challenge to sell your groceries online successfully, but with HelloFresh and Blue Apron in the picture, all you need to do is register to be a seller on their site and sell your products with no hassle whatsoever.
But registering with either of these brands is not at all a cakewalk. Without going into tiresome details, it is only possible to become a seller for HelloFresh or Blue Apron if you have a reliable brand image.
And the best step you can take to establish a brand image for yourself is to get a professional photo shoot for all your grocery products. You can always distinguish a big brand from a small one just by looking at its visual content. Hence as a grocery brand, you must work on your product images and videos.
Not only will it be easier to become a seller at HelloFresh or Blue Apron with your new and stunning images, but you will also be able to persuade many more customers to choose you over any other seller in the market. So let us discuss the supermarket photoshoot in detail.
What is Grocery Photography?
Grocery Photoshoot is specially used for photography concerning groceries for commercial purposes. This also includes supermarket photoshoots which can build trust with potential customers. Customers will be comforted by the fact that they are buying groceries from a supermarket, giving them a sense of getting the same groceries they would get in the store. Hence, it is important to have good photographs of groceries and other goods you offer, as these ads top the search list thanks to them.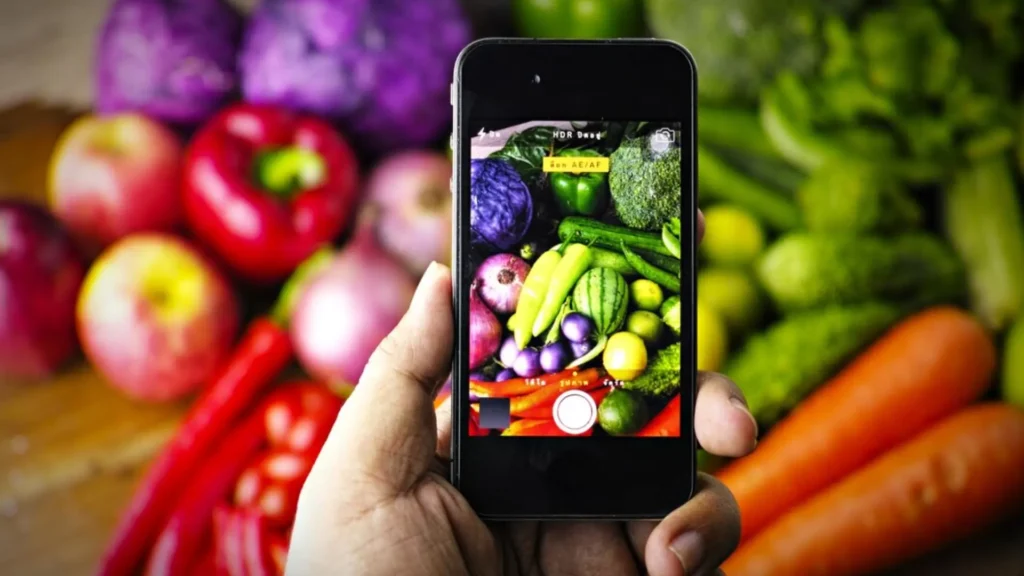 You need to understand these topics in depth to generate a profit for your business and make this world a better place with your services. We will also keep in mind that restaurant marketing plays an important role in the marketing strategy for supermarkets so we need to understand them as well.
Grocery Product Photography Solutions
Here are some points a photographer should remember while taking images of groceries. These important features for photographing groceries make sure that the business experiences consistent growth.
Remember that lighting, image capture, and settings should be apt and consistent across all angles and images.
Try computer-controlled photography, as it simplifies and speeds up the whole process
Take images of the product with a completely white background
You are also free to try a product image with a transparent image
You can try 360-degree images, and videos for customer confidence
Ensure that every pixel of the grocery image is in focus
Image consistency makes much better ads
Custom-defined workflows capture fixed unique angles
Training in photography and services
Setup can be similar to food photography setup
There are many more, but this list should give you an idea of how to go about a supermarket photoshoot.
Grocery & FMCG Photography
Now that we know how important photography is, it is natural to discuss FMCG Photography. In FMGC Photography, rich lighting is used to define important aspects of the product, such as shape, text, or logos. You can also integrate 360-degree technology with FMGC, which enables customers to inspect the entire product comprehensively. Thanks to this, customer confidence is built in your brand, and online grocery platforms will give your listings more credibility.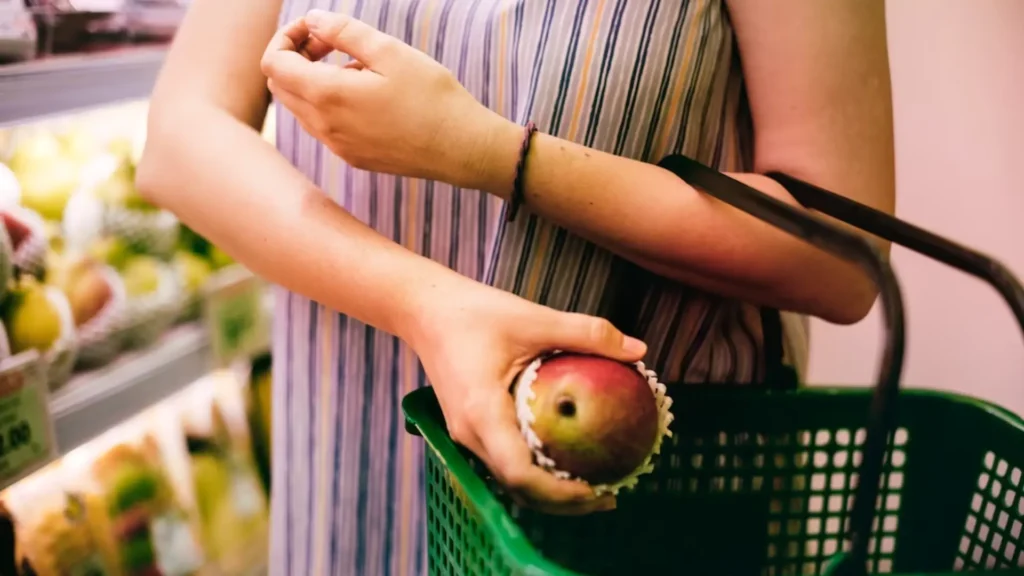 Many studios offer this extensive service, but their prices are expensive. You can also learn this, but it will be a time-consuming process. There are other alternatives, such as automation, outsourcing, etc. Few customers buy groceries online without quality FMCG Photography, so this is not a good thing for a business. This can cause low sales, and growth while doing FMCG photography should be seen as a token investment in a long and sustained business with consistent growth.
Master Supermarket Photoshoots
We all need groceries to carry on with our lives. Everyone needs them to sustain their lifestyle, and people buy different types and brands of groceries based on their financial health. Recognizing which section of society is interested in what type or brand of groceries and then clicking the images to make the product appealing to that section of society is what this is all about.
Photographing Groceries and Packaged Goods
Here are some supermarket photoshoot ideas. You would be able to notice that these are remarkably similar to food photography ideas.
Try to use props and accessories which can emphasize the use of the product or groceries in the customer's life. For example, you can use a scoop and strawberry as props while clicking a strawberry-flavored ice cream.
If you are trying to click images of ingredients for food, then using vegetables that would taste good with that can also be an effective strategy.
If you want to photograph green ingredients or vegetables, dipping them in cold water can intensify their color for a photoshoot.
You should make the product more appealing to the customers, so you can try a few tricks, such as shaking the ketchup or sauce bottle to make it seem that the bottle is full, and this will translate positively into your sales numbers. You can use this in restaurant photography as well by some minor changes.
You can also click images of an item being prepared. For example, you can show a sprinkling of seasoning on the packaging of food for consumption. This is common for food photography as well.
If you are photographing beer, sprinkling salt is a good idea as it will create more bubbles for your image.
You can also use grocery photoshoot captions for your images in order to explain something in your image.
Grocery & Supermarket Promotions and Flyers
After the lockdown, people have become more comfortable with having their groceries delivered to their doorsteps. Furthermore, today's generation is much more time-strapped and health-conscious. You can use these facts to highlight your services, including home delivery and healthy products.
Advertising your products first with flyers and promotions, both paid and unpaid can give you a lot of advantage against your competitors as you will be first to be in the market at that particular place. You can commission flyers by hiring an agency that provides these services, or you can design a flyer yourself and then print that. Then you can tie up with magazines and newspaper distributors to distribute your flyers.
Similarly, you can hire a marketing agency to promote your business, or you can just pay the fees of a newspaper to publish your ads. If more people know about your business, they will approach you with their needs. Professional food photographers can provide genuine service as they bring professional experience to your efforts.
Photographing these groceries and packaging products is another problem that must be considered. If your ads and flyers do not get good images of these groceries, then potential customers might not even consider you an option for their needs. This is why we told you before how you can master this type of photography. This is one of the most important points we can highlight for grocery photography and must be remembered by every businessman operating in this field. The first impressions that you will make through your flyers and promotions will be long-lasting.
360 Grocery Photography
You can also expand your online presence by creating websites and advertising your products and services on that platform. You can also solve many problems by innovating and bringing new ideas to your way of advertising your services or products. For example, you can use 360-degree photography of your groceries. There are many services online that can do that for you.
These services will provide 360-degree images with a transparent table and background. They can also offer white background as well. They can either perform these tasks manually, or they can automate the tasks. Those who automate these tasks can provide their services at affordable prices and with faster results than those manually carrying out these tasks.
We know Grocery Photography – Spyne
There are services that are quicker, more efficient, and more affordable than others. This is because they employ different techniques than others. Spyne is a great example of this, and let us tell you in detail about it.
Why Choose Spyne?
Spyne uses Artificial Intelligence which is trained on more than 25 million images to give you the desired results. Its API Integration provides much help when clicking images and editing the uploaded images. For example,
Images are processed to high quality
The lighting and angles of the image are taken care of
Color Correction
Background Removal/Replacement
Addition of margins
Scanning of Bar Code
Nutritional Display
Packets get straightened
These all will help you ensure your customers get exactly what they are looking for. If you are an ecommerce owner, you would face another set of issues. Spyne has solutions for you as well.
Moderation/Validation of images
Removes Watermark
Aligns products in the listings centrally
Detection of Vulgar Images
Magic Eraser
And a lot more.
Each Product Online in Under 1 Minute
All these facilities mentioned before can be availed if you click images from the Spyne app. These images are quickly processed without you having to edit these images manually. Editing these images professionally will also cost a lot of money, which can dissuade you from going forward with the grocery store photoshoot. Since Spyne automates the entire process, its services are much more affordable and quick.
The time to market ads reduces drastically, and the cost savings on the images are staggering. This saved capital can be used in the broader advertisement so your business can reach more people, or it can be used to give your hard-working employees a bonus on holidays. This will definitely lead to a more productive and energized staff working wonders for your business.
Grocery Output Examples
Here are some examples of our services so you can make an informed decision. These are the images that have been processed for our clients.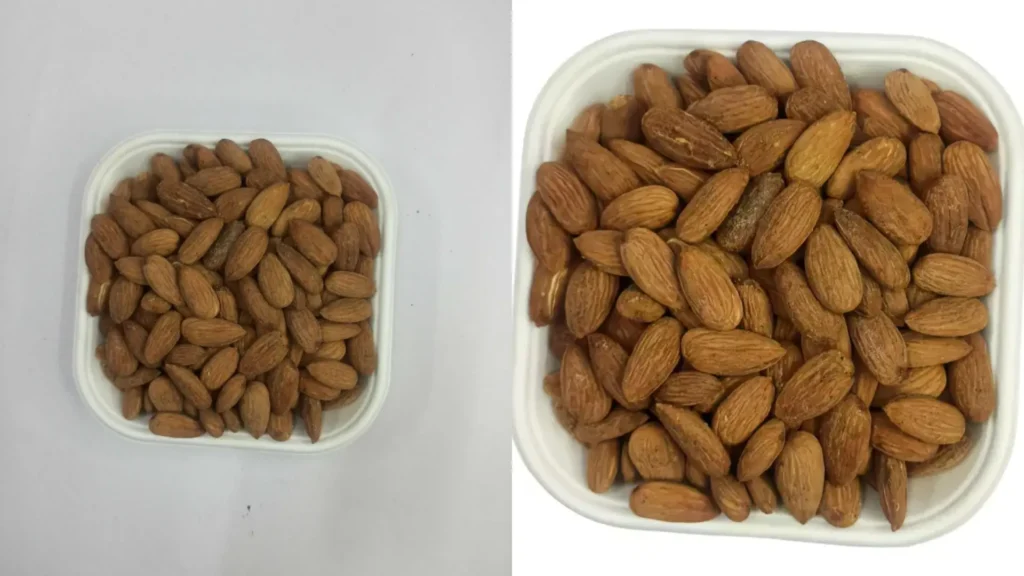 These examples show how Spyne improves the quality of images. The background is removed, and images from different angles can be taken thanks to the Spyne app.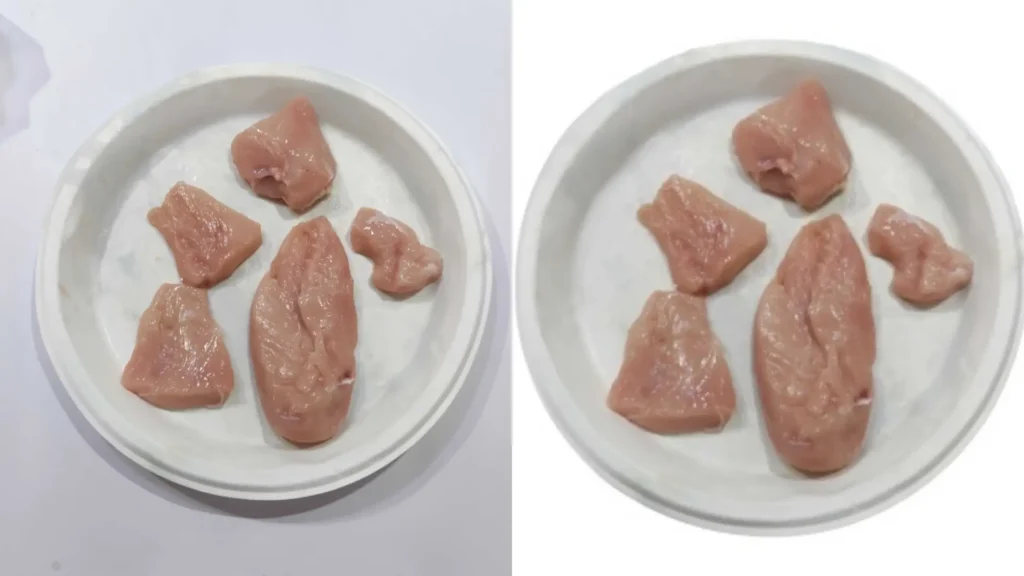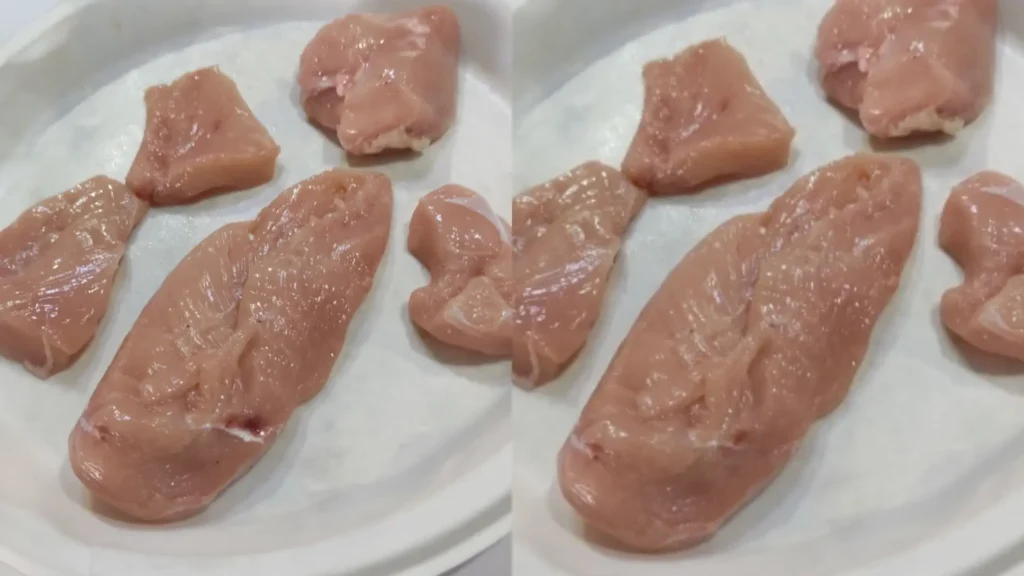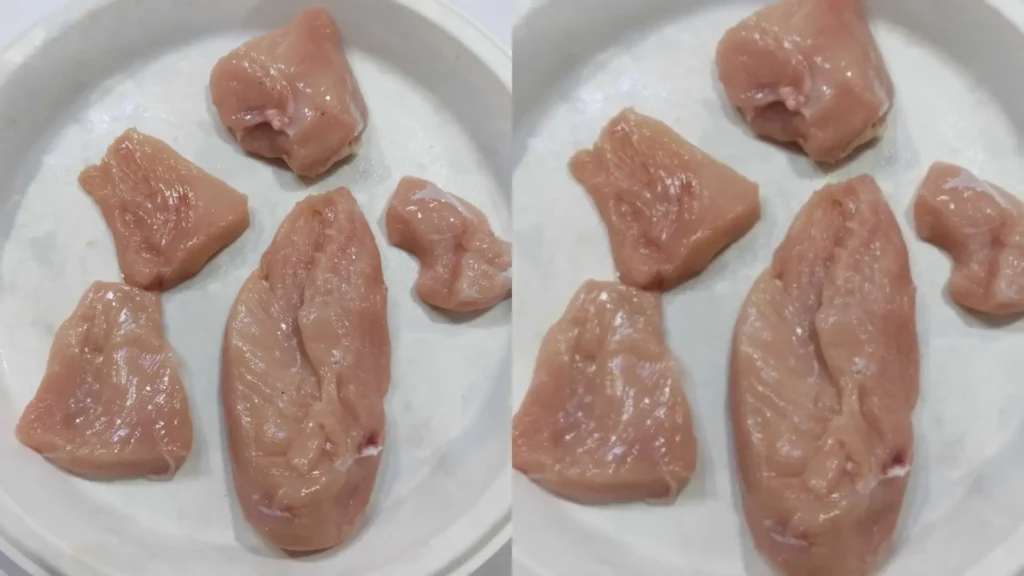 Here we can see images of meat that is converted to near perfection thanks to our Artificial Intelligence. You can use Spyne as well to edit your images quickly. You can try Spyne for free using the darkroom given above.
Conclusion
A supermarket photoshoot is a complex kind of photography that is difficult to comprehend because it has so many different tricks, and these tricks can only be mastered with time and effort. Professionals can charge a lot of money because they have experience in this field, and their services are in high demand. Everyone in the industry now understands their importance, chiefly thanks to the ecommerce platforms that have helped by framing their policies in such ways.
Spyne provides these services at more affordable prices, and images are more quickly processed for commercial use. This significantly improves your competitive advantage in the marketplace. Spyne can do this because it uses Artificial Intelligence, which is trained on more than twenty-five million images.