Are you a product photographer or an e-commerce brand looking to increase the demand and sales of your products? Do you want to showcase your products in the best possible light and attract potential customers? Then, product photo editing apps are essential tools that you need to invest in.
In today's digital era, images are crucial in creating a strong brand image and engaging with your target audience effectively. Quality product photography highlights the features and benefits of your products and creates an emotional connection with your customers.
To help you get started, we'll explain the list of the best apps for product photography!
What is a Product Photography App?
A product photography app is an application that allows you to create amazing product shots, which will help you stand out from the crowd. They provide the user with all the tools they need to create photos with high clarity, color accuracy, sharpness, etc. Further, they comprise features such as adjustable lighting, cropping tools, and advanced editing capabilities, which are vital for product photography. As such, an app for product photos is necessary for e-commerce marketplaces and retailers for success in this digital age.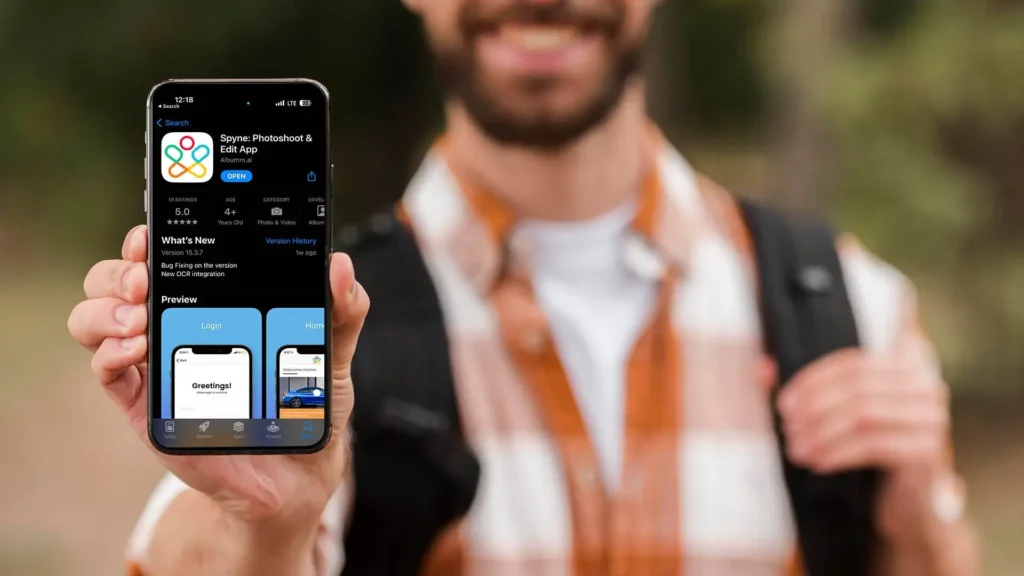 High-quality photography will help you grab more eyeballs, especially when listing products online. Such images are also useful for buyers' evaluation. You can use advanced apps, like a 360 Product Photography app, to create 360-degree videos of your products, which can help you engage audience and increase your online sales potential.
Why do you Need Product Photography and Editing Apps?
Product photography and editing apps are becoming increasingly popular among businesses. They offer a wide range of features that can help you create stunning visuals for your products. But why do you need product photography and editing apps in the first place?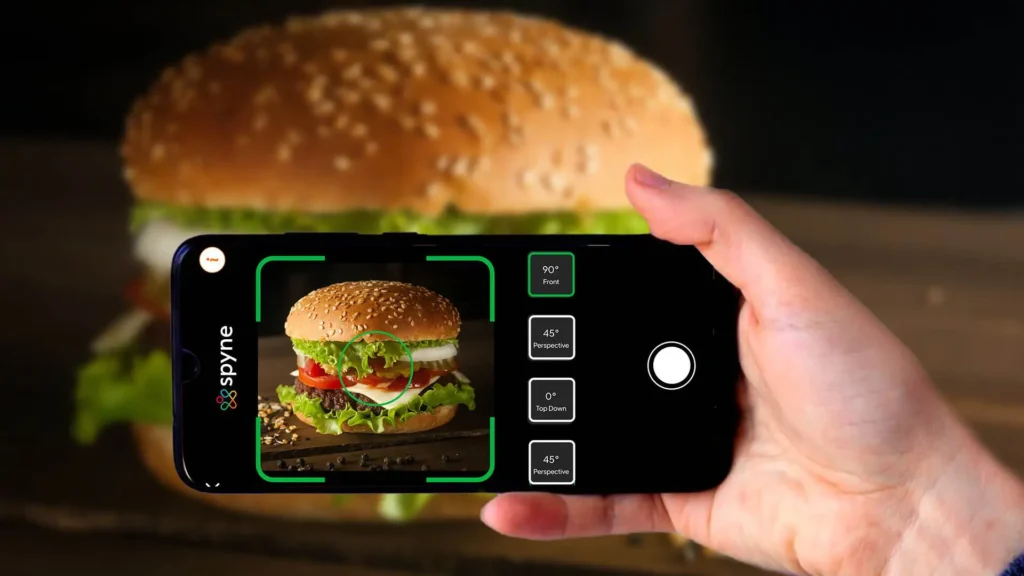 The best product photography app and the best product photo editing app will fulfill all these needs mentioned here. There are many reasons that showcase their importance:
No need For professional photographers
They permit businesses to easily and quickly capture high-quality photos of their products, without the need for professional equipment or a dedicated photographer. It is a great cost-saving benefit as it eliminates the need to hire a photographic expert to take pictures of the products. It can help you by saving you time, effort, and money that might be wasted in your search for a professional Product photography studio.
Comes with ample features
In addition, these apps come with a variety of features, such as image editing tools, interactive views, and the ability to provide multiple product images from different angles. It enhances the quality of the images manifold. A white background product photography app is also available for you so that white product photography background for images can be provided on mass to the e-commerce websites.
Easy integration with e-commerce sites
These apps can be easily integrated with existing e-commerce sites. It makes the product photography process even cooler. With the increasing need for high-quality product images, better integration is the best way forward. Ecommerce photography also becomes more popular because of this.
Besides them, there are certain advantages that make product photo editing apps stand apart from their competitors:
Focus on high-resolution photographs,
Make quick adjustments that can be easily uploaded to an online store, and
Optimize images for various print sizes and formats, assuring photos look good regardless of the medium
Ultimately, utilizing a product photography app can be a great way for businesses and you to make sure their products are presented in an attractive manner, helping them boost sales and enhance brand recognition.
Top 15 Product Photography Apps and Editing Apps
Here are some best apps for product photography that will help you create some amazing product shots for your business!
1. Spyne
Spyne is an app that automates the editing of images through AI, which is trained on more than twenty-five million images. Its API script provides you with services like:
Processing images to higher quality
Taking care of lighting and angles
Removing watermarks
Aligns the product centrally
Background Replacement
Addition of margins
Packets in the image get straightened
Furthermore, you can also avail more services if you run an e-commerce website, such as:
Faster validation/moderation of images
Checks images for vulgar content
Color correction
Barcode scanning
Nutritional display of products
This results in decreased time to market as everything gets done quickly, and your operations become cost-effective thanks to automation due to AI. You can try Spyne for yourself in the darkroom given above.
2. FotoSkope
FotoSkope is a free app that allows you to upload your images, make edits, and then publish them anywhere on the web. It's easy to use and comes with some great features, such as
A built-in editor that lets you adjust color brightness and contrast in real-time
The ability to create multiple versions of each photo (e.g., black & white)
3. Pixum
Pixum is a great app for editing photos. Its interface is clean and simple and ideal for beginners who want to get started quickly without having to spend too much time learning how things work.
Pixum also offers advanced tools like masks and color correction, so you can spend more time on the creative side of things than on technicalities.
Professional photographers will appreciate it even more. It makes everything easier: no need for Photoshop or Lightroom when you have Pixum!
4. VSCO CAM
VSCO CAM is a powerful photo editing app as it offers a wide range of filters, adjustments, and effects that can be used on any photo or video.
Its interface is simple and easy to use, so even the most novice user will feel comfortable using this app. You can adjust exposure, temperature, contrast, and more with just one click.
The exciting part of it is the ability to make hyper-realistic stock images from your photos!
5. Snapseed
Snapseed is a photo editing app with tools to help you edit your photos in various ways. You can use Snapseed's filters to make your images look more professional or lighten them up if they're too dark.
Snapseed has over 500 filters—including ones for black-and-white photography, watercolor effects, vintage looks (see below), etc. It allows you to create unique effects by applying different colors and patterns to an image before saving it as an image file.
6. Adobe Photoshop Lightroom Classic CC
It is a powerful photo editing tool that lets you edit your photos with ease by offering the following:
A built-in library to store images in their original form or as slideshows on your computer
Ability to create collages based on different elements within an image and adjust the size of each element individually
Advanced tools such as layers (to add effects), masks (for isolating parts of an image), adjustments like curves, paint strokes
7. Curio Lite
Curio is a free and easy-to-use product photography app for Mac. It has all the features you need to create professional-looking images of your products, including a wide range of editing tools.
A lot of people don't know that there's an app on the Mac App Store called Curio Lite. Not as majestic, but if you're looking for something simple that gets the job done without getting in your way too much, then this might be perfect!
8. Enlight
Enlight is a product photography app for Apple TV that can be used to create product shots, edit, and style photos before publishing them on social media or your website. You can also use Enlight to create panoramas, videos, GIFs, and more!
9. ProductSnap
You can use this app anywhere, anytime (even in bed!), and it'll automatically upload the photo onto Facebook or Instagram! Just add tags & descriptions when uploading images, so people know what they're looking at before clicking through their feed!
10. Affinity Designer
Affinity Designer is a powerful tool for editing, producing, and publishing designs. It can be used to produce print materials (e.g., posters) and web content such as websites, blogs, or magazines.
Affinity Designer has a wide range of tools, including drawing, vector, and shape tools. The software includes a toolbox that allows you to combine different elements in your work into unique designs that fit perfectly with your brand identity.
11. Lightroom CC
Lightroom CC is a cloud-based photo editor and organizer. It allows you to make adjustments to your photos, copy them, and export them in various formats. The app also has a built-in library of filters that can be used on photos taken with the app itself or downloaded from third parties such as Adobe Stock or Pixabay.
Lightroom CC is great for making quick edits to your photos, so they don't look like they just came out of an Instagram feed!
12. Affinity Photo (BETA)
Affinity Photo is an award-winning photo editor for Mac, iPad, and iPhone. It's an all-in-one image editor that offers a comprehensive set of tools to edit your photos. Affinity Photo allows you to edit your images in a variety of ways, including
Black & White Developments – You can easily convert your color images into black and white. It also offers access to advanced tools like Curves adjustments, Vignetting effects, and more!
Color Adjustments – It permits adding something new to their images through the use of filters like saturation or brightness controls
13. Pixlr Editor+ (lite version)
Pixlr Editor+ (lite version) offers almost endless features, making it ideal for beginners and professionals alike. The app can be used as a standalone app or as a plugin in Photoshop. It lets you draw on photos, making them look like anything from oil paintings to digital collages.
If you're looking for something more advanced than basic editing, Pixlr offers advanced editing tools such as layer masks and non-destructive cropping. Using such features, you can use your own creativity instead of relying on preset options.
14. Gimp 2.10
Gimp is a free, open-source image editor. It was originally developed by the GNU Project and is available for Linux, Windows, and Mac OS X.
It finds its utilization in editing photos and creating graphics such as banners or logos. It's also possible to convert images between different formats (such as JPG vs PNG) using third-party plugins, which are available in Gimp's package manager called "GnuPaint."
15. Aviary
Aviary is a mobile photo editor that lets you crop, resize, rotate, and apply filters to your images. You can also add text to your photos and stickers (which are free), or use emojis.
Aviary's interface is clean and simple—it has a grid view for editing multiple photos at once, with simple swipe controls that move the cursor around on the screen when dragging out of place. The app also contains tools like 'Auto Awesome' that automatically enhances images based on their color palette.
Conclusion
Visuals are important when selling online. Many studies have found that web stores with eye-catching, high-quality graphics convert more customers and expand more quickly. Using the above-given product photography tools, you can create more appealing images to make your product look simpler yet sober. You should also remember other important image editing apps such as Adobe Photoshop Express, Snapspeed, VSCO, etc. These image editing apps are vital when it comes to cleanly editing images and is widely used by professionals. Furthermore, Product Photography Ideas can only foster and flourish with apps facilitating this type of editing.