The operation of car dealerships is not limited to selling cars. To ensure maximum success, you must focus on other commodities related to the vehicles you are dealing with. Understanding and increasing car dealership profit comprise leveraging certain techniques that bring effective response and long-time performance that amplify your growth.
How do Car Dealerships Make Money?
Ever looked at the existence of multiple car dealerships, most of them profitable, and thought, how do car dealers make money? Well, here's the tip of the iceberg on how: A recent data report from the National Automobile Dealers Association stated that the new-vehicle department within a car dealership accounts for 58% of the total sales. Still, the profit generated from this is less than 26% of the total profit generated by the dealership.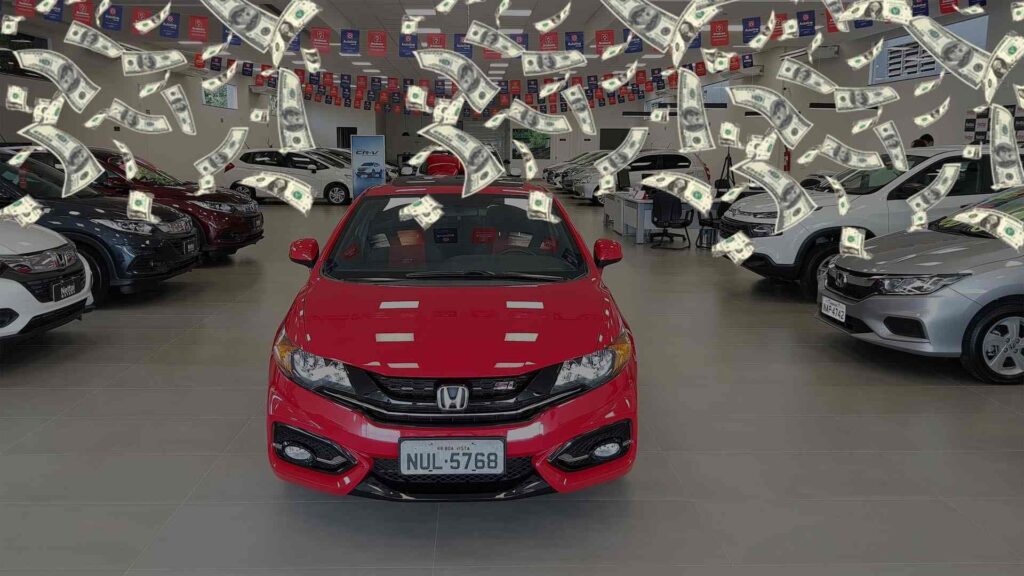 In addition to car sales, this figure reflects earnings from finance and insurance (F&I) products sold on new cars. This comprises things like gap insurance, alarm systems, plus extended warranties. More on how car dealers make money; they do so by offering something to lending institutions that you can't – volume!
Car Dealerships avail access to loans and resell the same to customers. The parts and service department is the primary revenue generator for most car dealership profit. Any car dealership keeps a stock of relevant items that go toward maintaining, upgrading, or fixing a car, from shocks to tires. Car dealers make off the vehicle itself but also from the trade-in, warranty sales, and service work. Dealerships can leverage the fact that profit from one part of a sale can subsidize a discount in another to maximize their gross profit.
Understanding Car Dealership Profits – Frontend Vs. Backend Profits
The difference between the dealer invoice and selling price is termed as frontend profit. Dealerships also make money from selling different insurance policy packages and warranties, extended warranties, wheel and tire protection, and so on. This is known as backend commission.
As a thumb rule on how car dealers make money, they are also known to make more profit on the backend of the car dealer than the front. According to data, depending on the car dealership, a "healthy deal" for the car dealer will result in approximately $2500 to $3500 in frontend and backend gross profit.
Best Ways to Improve Car Dealership Profitability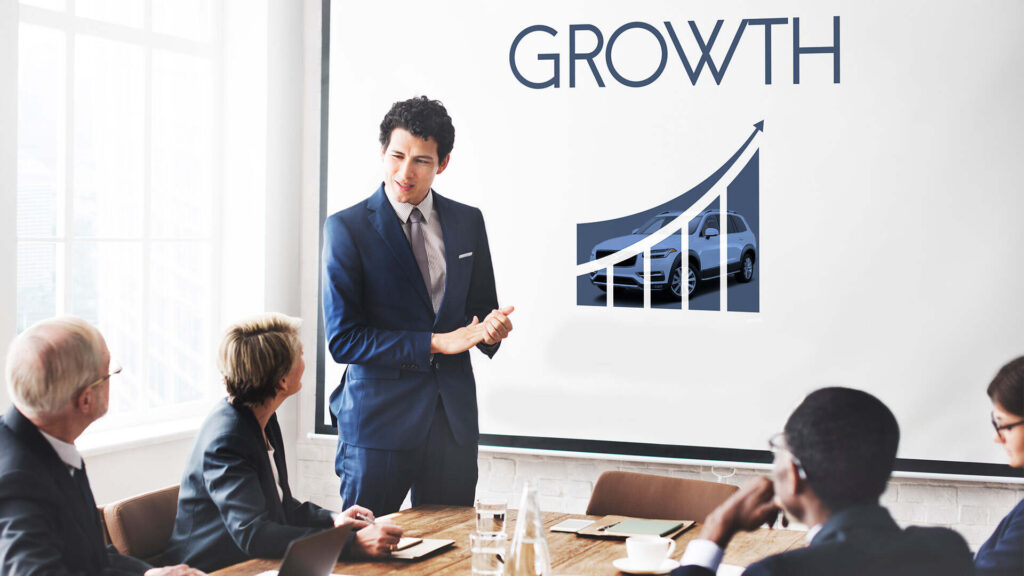 Here are some of the best ways how to increase dealer profitability:
1. Bolster Your Online Presence
You can improve auto dealership profit by ensuring your digital media presence is updated and reflects the correct payment information and up-to-date inventory based on your dealership's current and incoming inventory. Bolstering your online presence enables a seamless digital retail experience by providing customers with everything they require to purchase.
2. Streamline Your Dealership's Sales Process
You can streamline your dealership's sales process by using a contextual pricing strategy that consumers can use to evaluate market prices. It lets car dealerships provide context to the customer around how a price was finalized, building trust and confidence.
To streamline your dealership's sales process, remember that letting go of the F&I process will not leave a customer satisfied. Negotiation and applying for credit are two aspects of buying a car that makes consumers anxious. According to an online retail F&I study, 72% of shoppers are interested in learning more about F&I products and services as they have real value to consumers. Hence the sales process must be streamlined, keeping this in mind.
3. Optimize the Online-to-in-Store Process for Customers
Today, buying a car begins way before the customer reaches a car dealership. Customers approach a dealership after checking their online reviews and website and comparing other online particulars. Creating a virtual showroom on your website or investing in a proper vehicle display page is vital for search engine optimization, making it easy for a consumer to transition from online to in-store processes.
4. Improve The Used Car Trade-In And Purchase Process
How much do used car dealerships make? Reuters reports that first-quarter 2022 sales of used vehicles rose by 47% for AutoNation, Inc., the top auto retailer in the U.S. However, the average gross profit on used vehicle sales fell by 10%. Car dealerships can make money with the used car business with the combination of statistics and experience. The used car market is booming and will continue to grow; hence leveraging car dealership profit solutions through the used car trade-in and purchase process is essential.
5. Invest In Reconditioning
Car reconditioning is what transformed banged-up trade-ins into vehicles that customers will purchase. To compete with the rising prices and customer expectations in the used car market, car dealerships need to invest in reconditioning practices.
6. Work On Used Car Refurbishment And Stock Management Process
Working on used car refurbishment and stock management processes will ensure you keep your automobile dealership profit from slipping out. Used car refurbishment will get you your desired profit range, given the recent boom in the used car industry.
As for stock management, ensure dealership data drive your inventory decisions. Moreover, you must also maximize the profitability of your existing pre-owned inventory and build the same through proactive vehicle acquisition.
7. Pay Attention To Aftermarket Services
Aftermarket services are highly profitable, with high margins. A study by Accenture found that GM earned more profits from aftermarket revenues in 2001 than it did from $150 billion in car sales. Loyalty with aftermarket services guarantees sales loyalty as well. Certain studies have shown that car dealerships are more likely to acquire long-term and permanent customers plus references by rendering aftermarket services.
8. Increase Efficiency In Your Processes
Bring cars to the market efficiently by spending less time preparing them. Utilize Automotive Software, good photos, and correct pricing, and incorporate prepaid maintenance plans to increase efficiency in your process and your average car dealership revenue. Bring together a good car dealership team and make use of digital resources, all of which will lead to automobile dealership profit.
9. Do Inventory Calculations Very Often
It would be best if you always had an idea of the cars that are in demand as well as profitable. Car dealer DMS can be used for regular inventory calculations to ensure you don't waste your investments on things that don't benefit you. Sometimes limited edition cars make a more beneficial impact than a series of multiple cars. Be regular with your inventory calculation to increase car dealership profit.
9. Take Care Of The Competition
Car dealerships face a lot of competition because, like in every industry, customers lean toward better deals even when buying a car. It matters less if you have established yourself for decades; a car dealership with better deals and after-sales services will acquire customers faster. Hence, a crucial aspect of how do car dealers make money; is to convince their existing and prospective customers to choose your dealership over their competition.
10. Market Survey For Potential Issues
A properly carried market survey of the automobile industry can render a variety of benefits for dealerships. These include the ability to align selling strategy to market potential and awareness of social, economic, political, and technological forces affecting your target market. Market surveys for potential issues will result in useful insight that will help transform your Car dealership marketing strategies, aligning with customer expectations.
How to Leverage Customer-Centricity to Grow Car Dealership Profit?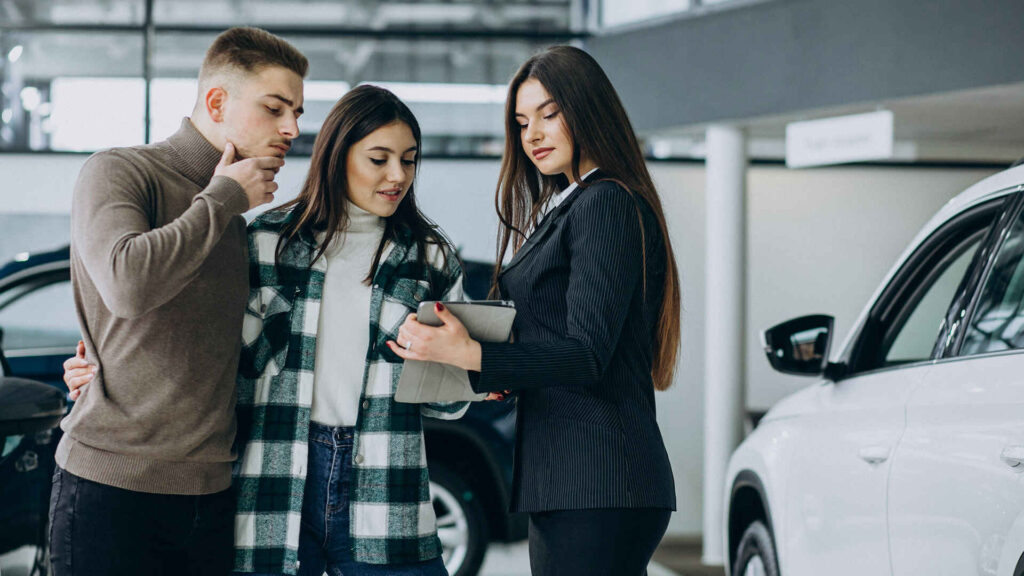 Customer centricity is the heart of your automobile dealership's profit growth. It means approaching your business with a 'customer-first perspective' and focusing on customer-centric sales experiences to increase profit.
1. Target Interaction and Negotiation
Online is the way to go when it comes to negotiation. In a survey, 80% of car shoppers were extremely likely to use an online tool to replace negotiations with the dealer. Easy pricing CTAs can help customers start the negotiation process on their own terms from the comfort of their homes. Make your sales process short, easy, and fun. The point of customer-centric sales is to make car-buying a manageable process.
2. Offer Convenience
Customers think of test drives as a demo, and any good demo requires a focus on the product. Make test drives customer-centric by offering total convenience, which can be done by making it possible for customers to schedule a test drive from your website. You can also offer a test drive delivery system at their desired place.
3. Give Them Transparent Pricing.
When buying a car, customers want to avoid any inaccuracy or confusion in pricing. Render transparent pricing breakdowns on your website, giving customers an idea of the price before they visit your dealership. Such transparency makes the sales process more customer-centric and customer-convenient, increasing car dealership average revenues.
Understanding Auto Industry Trends in 2023
A rise in digital sales, SUV dominance, increased acceptance of used and refurbished vehicles, and alternate mobility and ownership are some trends expected to dominate the auto industry in 2023.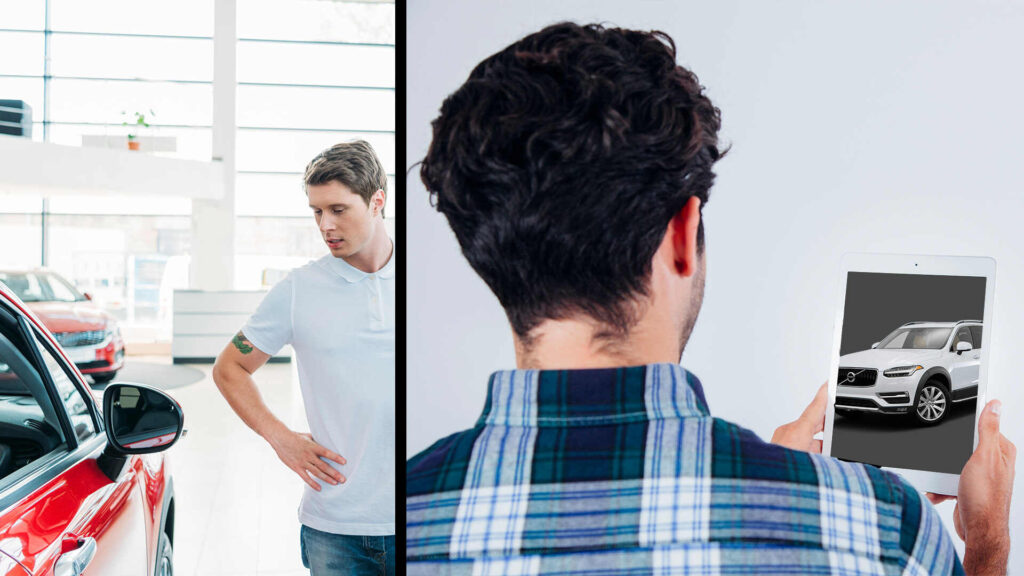 Now that we've come this far in understanding the concept of vehicle dealership profit and how to increase dealer profitability let's look at the auto-industry trends in 2023.
1. Rise of online sales and agency model of dealerships
Today, customers look for convenience and transparency when purchasing a car. The OEMs (original equipment manufacturers) are looking at digital platforms as the primary channel. The online Car Dealers industry's market size, measured by revenue, is $47.3bn in 2023. The study indicates ease of use, convenience, and speed as the main reasons for going through a digital process. Moreover, most dealerships have moved from a traditional dealer-led sales model to agency models, while others are evaluating a hybrid dealership model.
2. Shared mobility market
The shared mobility market is expected to grow at a CAGR of 25-30% in the coming three to four years. Opting for sharing/subscription can lead to significant savings, and car dealership unicorn companies are increasingly adopting EVs in their plan. Moreover, ride-hailing, last-mile delivery, and two-wheeler ride-hailing platforms are also emerging as new business models.
3. Increased acceptance of used cars
The trend of used cars has been on the rise, and the used cars to new cars ratio are 1.4:1 currently and are likely to touch 2:1 in a few years. Used cars have gained more acceptance due to factors like the requirement for personal mobility post-pandemic, better affordability, and trust created by car dealerships and OEMs.
4. Enhanced focus on customer experience and quality
Customers expect to gain a hassle-free car buying journey, including purchase and after-sales. Hence, there is an increased focus on improving customer experience to retain customers. Customer expectations for quality are driven by tier IV customers, increased use of digital platforms for buying cars, and car dealerships going the extra mile for customer convenience.
5. SUV dominance, government schemes, and safety
Owing to increased customer spending and the introduction and acceptance of higher ground clearance of sub-4m SUVs, the auto market is dominated by SUVs (more than 46% of total PV sales). Major OEMs and dealerships are offering multiple products in this segment, and safety is one of the major trends that will continue to dominate the auto industry through 2023.
Conclusion
It is imperative to understand that increasing the profitability of a car dealership is a long and consistent process. However, taking the right steps can make all the difference. Connect with a professional at Spyne to learn about various ways in which your dealership can benefit from AI.