As a car dealer, professional car photography prices can often catch you off guard. And why not? Professional car photographers can charge as much as $200 to $500 per hour. For more experienced ones, the number can go up to $300 to $2,000 per image.
If the prospect of getting professional images of your inventory scares you, it is justified.
Every car seller trying to build the presence of dealerships online probably knows how important professional-looking images are. From the background, exposure, and placement to window tinting and number plate masking, every element matters to create high-impact visuals for VDP.
Therefore, it is not really unfair for car photographers to quote ridiculous photography prices. However, this article is not intended to help photographers. By the time you finish reading this article, you will have found a perfect, more feasible solution to reduce the cost of inventory cataloging.
But first, let us understand why car photoshoot prices are on fire and what challenges they pose for dealerships.
Overview of Car Photography Pricing
Car photography pricing varies depending on the region due to various factors. In the US, for one hour, you can expect to pay around $300 for a professional car photographer. This one-hour car photography package is not enough to meet the requirements of car dealers.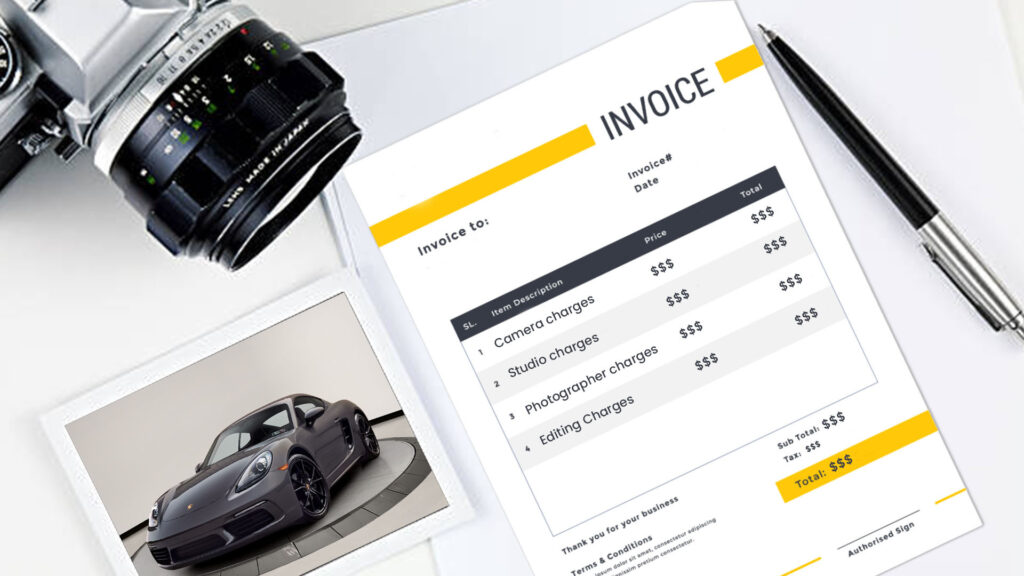 Here's how much you'd have to pay professional photographers for car photography:
Average $300 per hour
Average $800 for a 4-hour photoshoot
A 4-hour car photography package will take up $800 of your budget. These car photography prices can differ based on where you live in the United States. For example, in Los Angeles, automotive photography pricing is on the higher side, around $200 extra than average, because, in LA, car photographers charge around $1000 for a 4-hour package. The average cost of a 4-hour shoot is $840 in Princeton and $670 in Atlanta.
How Much Do Car Photographers Charge?
Photographers can charge by the day or session, including travel and editing costs. Based on their experience, knowledge, and skill level, car photographer prices can range from $50 to $300 per hour. When looking to hire a car photographer, you need to look at the skill level that fulfills your requirement as well as your budget.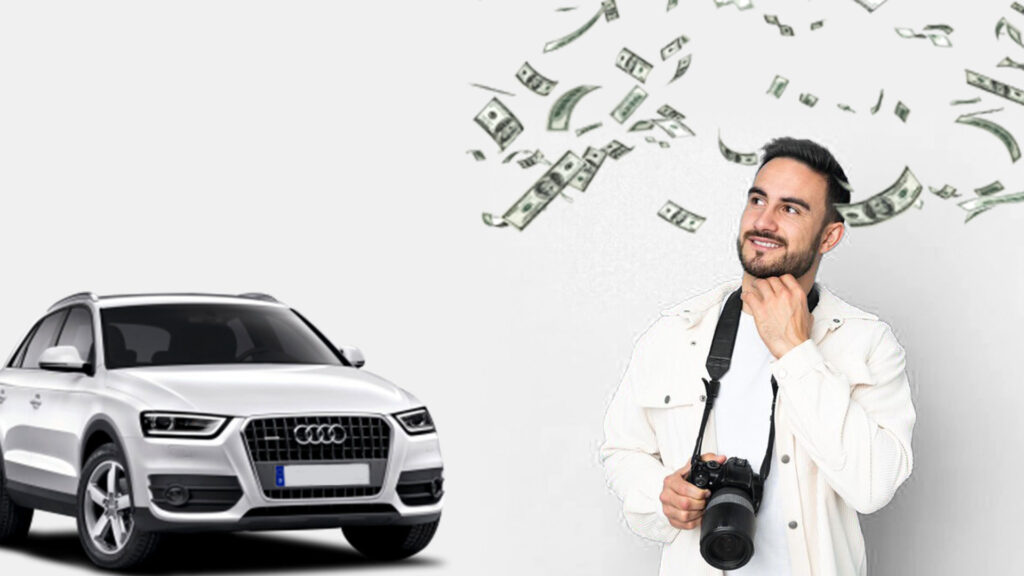 Here is a car photography price list, ranging from beginner to pro.
1. Beginner Photographers (Upto $50 Per Hour)
Hiring a beginner car photographer is the cheapest, with car photography rates around $50 per hour. Before hiring, you need to look at the portfolio of the person. If your budget for car photography is low, beginner photographers can be a good choice. You should note that you may not get high-quality images as a beginner lacks experience.
2. Amateur Photographers ($25 – $100 Per Hour)
Hiring an amateur photographer will cost you around $25 to $100 per hour. Consider hiring an amateur photographer who has worked with at least 2 previous clients, since they will have a better understanding of client expectations. The car photography cost of an amateur photographer is reasonable, but they also will not be able to provide high-quality images. This can be a good deal based on your budget.
3. Intern Photographers ($50 – $100+ Per Hour)
Intern photographer mostly works alongside full-time photographer, so they have experience working with a professional photographer capturing quality automotive photographs. With a mid-range budget, you can afford the car photography prices of an intern photographer. The hourly rate can also be reduced if the photoshoot session is extended.
4. Semi-Professional Photographers ($75 – $150+ Per Hour)
Car photography rates for a semi-professional car photographer, who has experience of over a year, will be around $75 to $150. Few experienced photographers can charge more than that as well. They have good knowledge of car photography and are therefore able to give you a better output, for both the interior and exterior of the car.
5. Professional Photographers ($100 – $300+ Per Hour)
A professional car photographer will have excellent skills, plenty of experience, and proper educational knowledge. They can present your car in the most attractive way, playing with angles and lighting to highlight key features. To do this, they must also have excellent knowledge of vehicles. The car photography pricing of a professional photographer ranges from $100 to $300 on average.
6. Top-Class Professional Photographers ($250 – $500+ Per Hour)
Car photography cost of a top-class professional is high, around $250 to $500 per hour. So consider them if you have a high budget. Most of the time, top-rated dealers and advertising agencies are the ones hiring them, and the quality of photographs can be easily seen. They take care of every aspect of a picture, hence the high charges.

Why are car photography prices so high?
Looking at the car images, it is easy to say that a professional car picture is just the result of a DSLR camera and the right exposure. However, the job is much more tricky than it looks.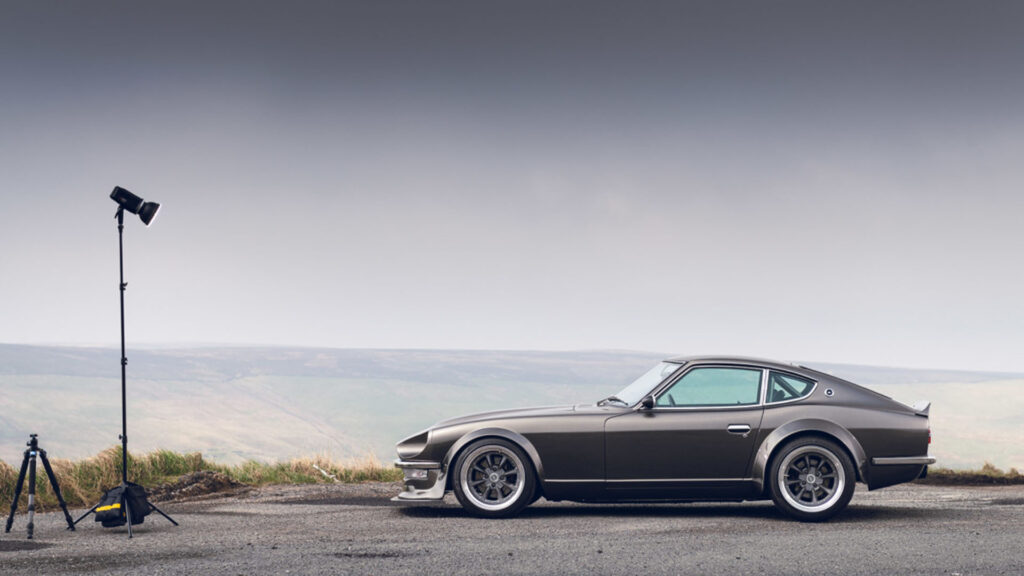 One of the major reasons why car photography prices are high is that the challenges are more, and mistakes can cost a lot. So, it almost becomes a necessity to hire photographers with more experience and better equipment.
Cars are expensive and large products to shoot. Therefore, the challenges are higher, and the equipment is quite expensive. To maintain the profit margins, the photographers have to cover the cost involved in the production.
This ultimately increases the final car photography prices.
Challenges of Car Dealership Photography and Reasons Behind High Prices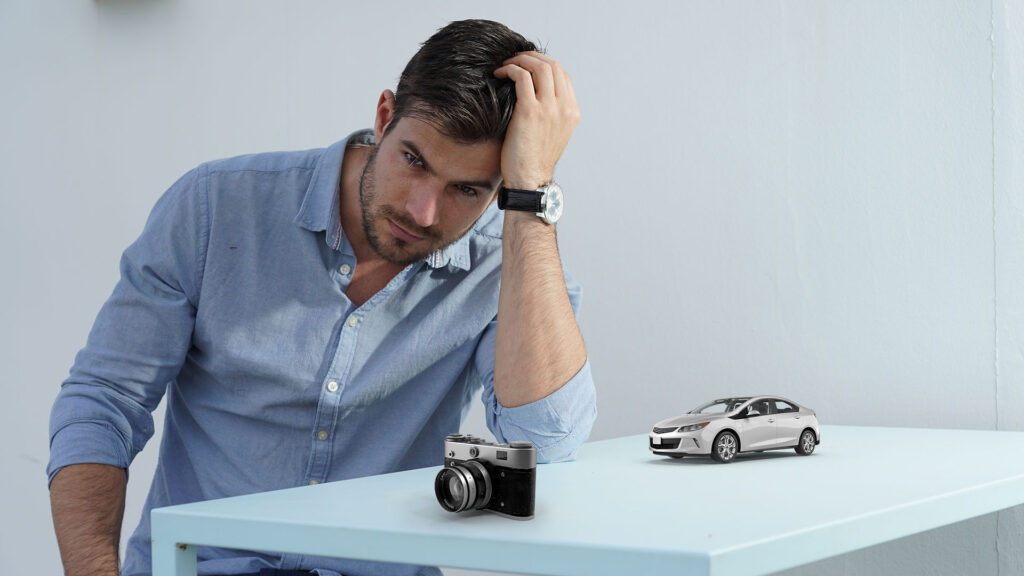 These are three challenges faced by the car photographer when shooting for car dealerships:
1. Too many cars to handle at a time
Unlike life, the more, the merrier does not go well with professional car photography. The challenge of shooting the volume of cars is that each car requires multiple shots (from the inside and outside).
You need to figure out the angles, lighting, and countless edits for these cars.
2. Be mindful of lighting
When it comes to professional car photography, lighting is the big cheese! When setting the lighting, controlling reflections is crucial for auto dealership photography.
To get the best shots of a car from every angle, a photographer needs to adjust the lighting according to the shape and color of the car.
While lighting sounds like a simple challenge to crack, it is a difficult one, and getting it right requires professional expertise.
3. Location is the key factor
Finding the right location to photograph cars is also imperative. It might not be possible to find a scenic location in proximity to shoot professional car images. Therefore, dealerships often prefer studios for car photography, which eventually shoots up the prices and costs.
This is another challenge that dealerships face during auto dealership photography.

How can dealerships reduce photography costs?
If a dealership's new and used car images are sub-par, it can lead to fewer clicks and high costs. Now that we know how high car dealership photography prices are and the reasons behind them, it is time for a solution.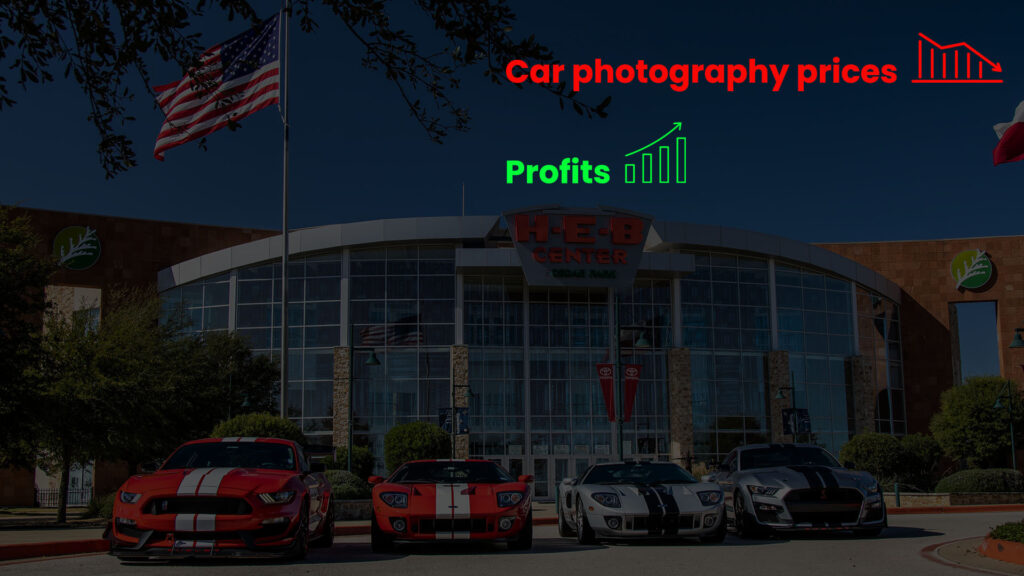 Deep-tech companies like Spyne.ai are helping car sellers in automotive marketing and businesses generate high-impact catalog visuals with just a few clicks and at a 75% lesser cost. Artificial intelligence and machine learning are changing the traditional way of doing car photography while saving the money spent on high prices.
The solution to your expensive photoshoot is Spyne's auto dealership photography, editing, and publishing software.
| | | |
| --- | --- | --- |
| Shoot Duration | Average cost in US (Atlanta) | Spyne's Price  |
| 1 Hour | $240 | $50 |
| 2 Hours | $384 | $100 |
| 3 Hours | $527 | $150 |
| 4 Hours | $671 | $200 |
With Spyne, you don't need to book a studio, hire a photographer, or transport your vehicles.
Here's how Spyne does it:
Professional-looking car images with a smartphone
Spyne's in-app AI camera helps dealers and sellers shoot car images with a smartphone. The AI tech guides the photoshoot to suggest the best angles, lighting, exposure, car placement, and much more.
This not only reduces the cost of hiring a photographer but also saves on getting an expensive camera for clicking excellent shots.
With this AI technology, your smartphone will do the deed!
AI editor for studio-like output
Once your raw images are ready, it's time for Spyne's AI image editor to do the magic.
Since you take hundreds of clicks, shouldn't it take forever to edit these images? Ideally, yes, but not with Spyne's virtual studio. No need for a manual retouch.
With a few clicks, you can instantly produce high-quality output similar to what you'd see in a studio. Book a demo to avoid paying for high car photography prices without lowering your quality of images.
High-quality car visuals at affordable prices
For small and medium-sized dealerships and marketplaces, Spyne offers subscription plans – starting as low as $120. You can choose between our annual and monthly plans, as per your requirements. Large-scale and franchise dealerships can directly purchase credits instead. Check out our pricing plans here.
Wrapping up
Contrary to common belief, spending more does not always guarantee good quality. We help you get the best results at a lesser cost with the help of AI. So, invest your time focusing on your customers and increasing your revenue, while we take care of your making a top-notch automobile catalog for you!