Ever wondered why car buyers are searching for the best time to buy cars? With supply chain and manufacturing disruptions, higher auto prices in countries like the USA, nagging economic issues, etc., buyers want to ensure they get the best car deal. Speaking of which, one of the best times for car purchasing is almost around the corner – end of year car sales!
Everyone, including car buyers, sellers, dealers, and brands, are gearing up for a sales bonanza before stepping into 2023. If you're an automotive retailer and want to make the most out of the New Year car deals and pool in buyers, you need proper marketing strategies and incentives up your sleeves.
This blog will help you achieve holiday season sales success, with a particular focus on New Year's day car sales and marketing tips. Let's take a comprehensive look at these topics.
Why you should pay attention to New Year car sales
A quick look at the US car-buying trends shows that the end of a year is exceptionally fruitful for automotive dealerships and marketplaces. Thanks to the various available discounts, incentives, and a few other factors, automotive retailers attract many new buyers during the end of financial year car sales. Also, many car buyers plan to welcome the New Year by buying a vehicle, which is quite a common trend in the States.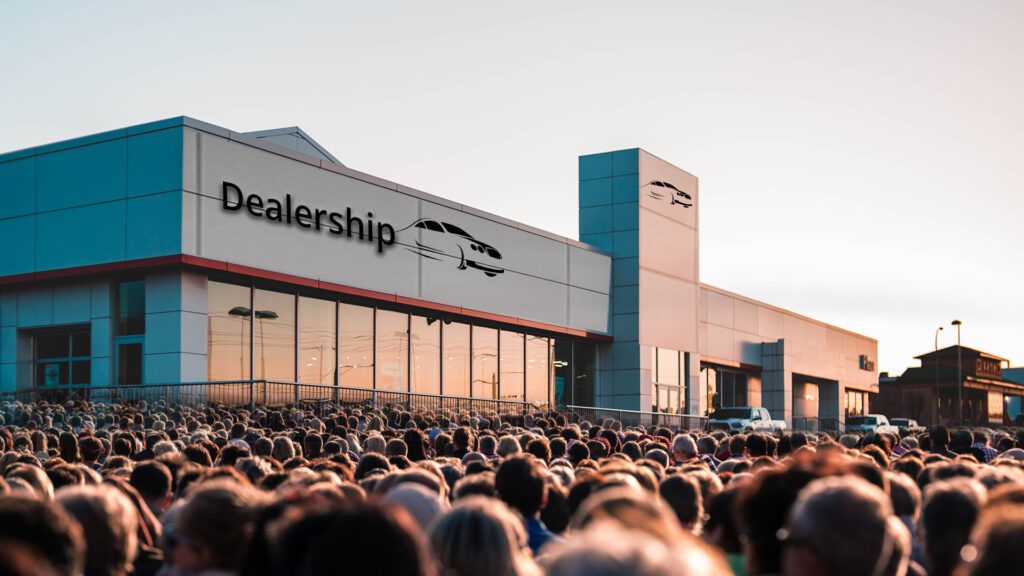 Also, salespeople are usually trying to meet their quotas towards the end of the year, and thus, it's easy to find steep discounts. Buyers know this and want to take advantage of it, which is why there are a lot more active car buyers during this period. With the correct strategies in place, you can easily boost your sales numbers.
Is December the best time to sell a car in the year?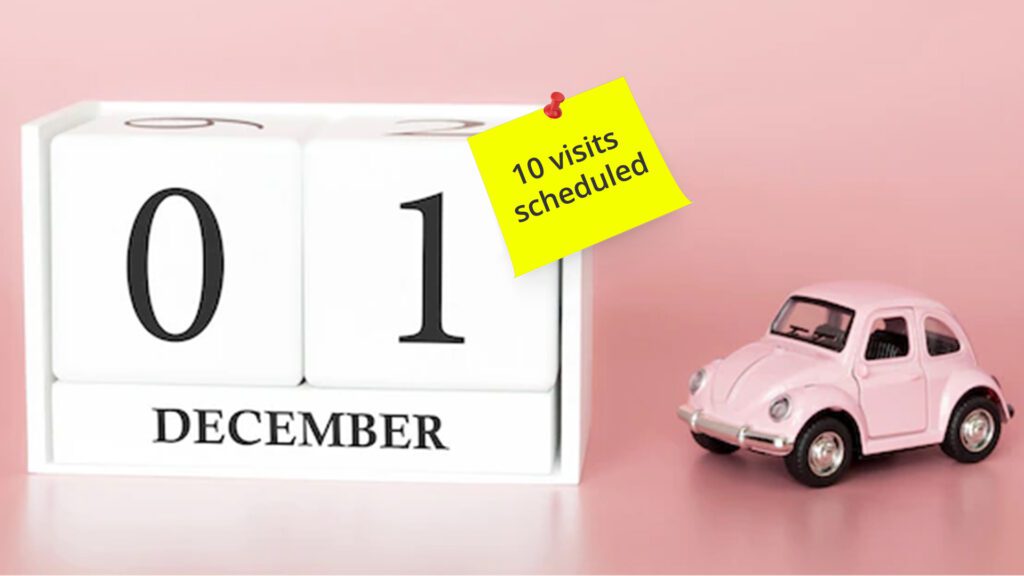 Studies suggest that car buyers are usually a lot more active towards the end of the year, i.e., in December. Let's take a detailed look at a few of the biggest reasons why it is considered the best time to buy cars in a year:
Better comparisons
Millions of individual car sellers, dealers, and reputed big automobile names jostle for attention during this time of the year. It means buyers can explore more, compare more, and negotiate more.
January and February are dead ends for vehicle sales.
People exhaust a significant portion of their savings (sometimes as much as half) to ensure they have desired festivities during the holiday season. It means January and February will see low purchases or footfall at stores, let alone car dealerships. If you want to make up for the upcoming dormant times, give the last month of the calendar the respect it deserves and builds a plan accordingly.
Better deals and negotiation opportunities
Manufacturers usually roll out cars of the following model year by the fall season. Well, you need to clear out the previous stock, too, don't you? With all the additional discounts and possible negotiations on your older models, no wonder people want a piece of the action!
Well, it's not only about tapping into car buyers' minds. There are other vital factors as to why you should focus on end-of-year sales.
The vehicle market is on the road to recovery.
Yes, you read it right. Despite continued trouble spots like chip shortages and economic issues, the automobile market is recovering. The automobile sector that caught reduced sales due to high costs and acute chip shortages will see a 5 percent decline in prices in the short term. As the disruptions in production end, new cars will not only get back their market share, but the consumer buying trends will be back on track soon.
2023 can see a price decline for used cars
The production issues for new cars paved the way for the used car market and recorded a 28 percent spike from the pre-pandemic levels. Not just that, the segment saw price shocks, forcing the buyers to hold back their buying decisions and wait for the prices to fall.
But just like the market saw an unexpected surge, used cars will see a rapid plunge in prices, falling by 20-30 percent shortly. If you want to maintain your profit margins and avoid any hard-hitting impact on sales due to price drops, you need to make the end of the year as successful as possible. 
The dry spell of reduced automobile sales is almost over
Increased car prices in the past couple of years have forced buyers to hold back their purchases and wait for affordable times. Since buyers refrained from indulging in buying cars, dealers and sellers faced disruptive product cycles. They saw unsold cars crossing the safety stock threshold and staying dormant on the inventory floor.
While new car sales are beginning to gather pace, used cars are expected to continue forward with full gusto, at least for a while. With average automobile prices expected to increase further in 2023, December 2022 will be the best time to buy a car for a lot of people in the US.
When is the best time for dealerships to sell cars?
While buyers can get a car anytime in a year, they search for times when they can save big, get lucrative deals and incentives, or flaunt their new purchase occasionally. Numerous automobile brands and dealers, including Kelly Blue Book, lists various points of the year when buyers can get the best deals on their car purchases.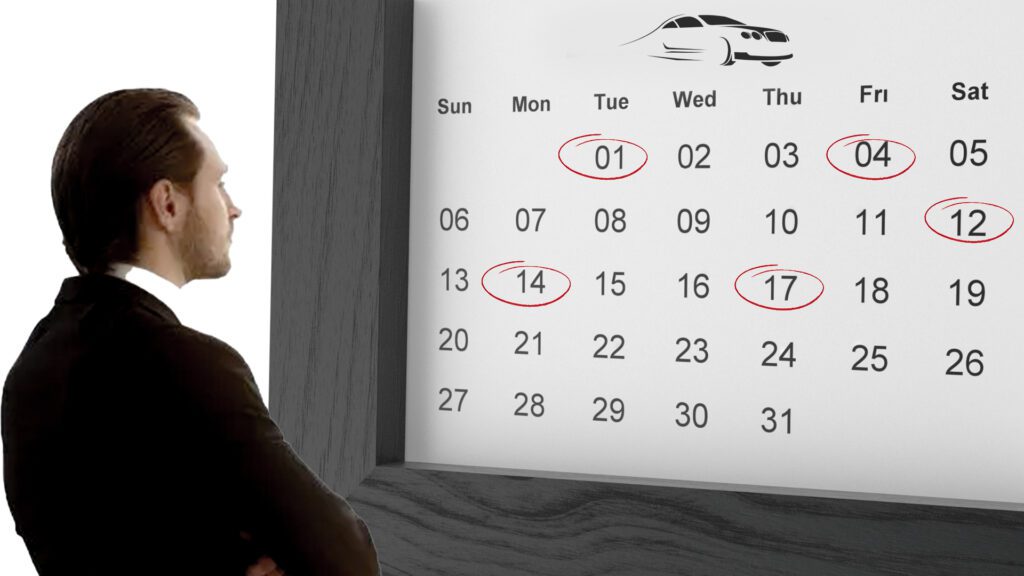 Here are a few periods that are considered to be the best times for car buyers, which can prove fruitful for dealerships and automotive retailers.
The best month for buying vehicles: End of the financial year
December is of the financial year in the US, and it's full of festivities, which means loads of shopping and some heavy expenses, including cars. Also, luxury brands or new car sellers already start strategizing for the new models and offering incentives for those vehicles.
This means manufacturers would want to get rid of older models to make shelf space and give heavy discounts and incentives, making December the month of stiff competition for individual sellers and dealerships.
Best days for buying vehicles
While conventional experiences suggest that weekdays are the perfect time to buy new vehicles, modern research supports the opposite. A study by TrueCar says car buyers can save up to 10% on MSRP if they purchase cars on Sundays. Apart from this, Tuesday is considered the best day in the week for car buying since people can avoid the weekend crowd.
Additionally, buyers increasingly prefer long three-day weekends to buy cars since they have all the time to explore.
Best holidays for buying vehicles
The holiday season is undoubtedly the favorite time for buyers to purchase cars, making December the hot time for year-end car sales. However, apart from Black Friday, Christmas, and New Year, you will find buyers digging into car-buying journeys during other holidays.
Memorial Day, July 4th, President's day, Labor day, etc., are major holidays that are considered some of the best times of year to buy a used car, or even a brand-spanking new car. During Memorial week 2022, car dealerships logged a whopping average profit of $5066 in sales for used vehicles.
Other best times to buy a car in a year
1. End of the month
Between January and March, car buyers are the least active as the discounts available are the least in a year. However, buyers are pretty active from April to September, and more so from October to December, owing to higher average discounts on offer.
2. End of a car's model year
Brands usually introduce new makes and models around August and September, which means last year's models complete a year. Buyers expect those one-year-old cars to get at discounted prices.
3. End of a car's life cycle
Automobile companies can decide to discontinue car models at any time. Car buyers know that you would want to get rid of those models to make space for the new cars. That's your time to pool in buyers and lure them with incentives.
While there are innumerable favorite car-buying times for buyers, this blog will further help you focus on the significance and strategies for the holiday season, year-end car sales, end of calendar year car sales, viz., for December and the New Year.
Best car deals and incentives to boost year-end sales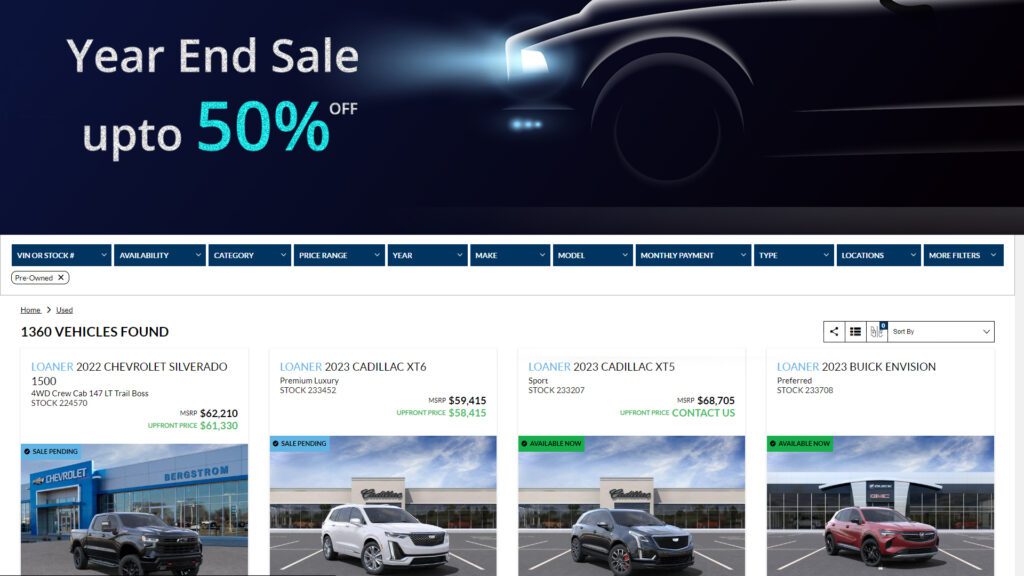 Car buyers are pumped up during the holidays, checking everywhere for the best available deals. Here are a few deals and incentives you can offer to ensure the best end of year car sales for your dealership:
The best way to attract buyers' attention is to offer a straight discount on your vehicles. Be sure to advertise the highest discounted cars upfront for the maximum impact, and individual discounts on each VDP for transparency. You should list the deal as a percentage drop, with the discounted price right next to the original cost.
Almost every car buyer prefers to finance their vehicle purchases. Therefore, partnering with reputed credit unions and banks to offer collective rebates and leasing options can pool many customers. It is worth noting that credit unions are much more affordable compared to banks for financing car purchases. Cross-channeling and cross-promoting services can be game-changing, winning buyers' trust and loyalty.
You shouldn't forget repeat purchasers. Acknowledge their decision to return to your dealership and try out your vehicles by offering loyalty points. Customer Loyalty Programs (CLP) help you go a long way in building trust and encouraging repeat purchases. For instance, you can give members only a second-time purchase discount in addition to the regular offers, along with other incentives.
Build car buyers' interest by offering free test drives. Allowing buyers to judge the car inside out will make the buying process more transparent. A well-maintained car, when driven, can play a significant role in nudging the buyer to go for the final phase of purchase. Simultaneously, let customers reserve a test drive on your website and allow visitors to book a home visit.
Nearly 20 percent of car owners in the US in 2022 chose to lease instead of buying. To tap into this audience group, you should offer special lease deals. To ease inventory management, you can choose to offer lease deals on select cars in your lot instead of all of them.
Cashback and free accessories
These are the most common yet effective incentives to attract car buyers. You can offer your customers cashback on every purchase, which effectively translates into a cash discount. You can also throw in a few free goodies, like floor mats, air fresheners, seat covers, etc., to sweeten the pot.
Year-end holiday car marketing tips for dealerships
Thanksgiving, Black Friday sales, Christmas, Hanukkah, New Year, and so many festivals wait in line towards the end of the year, paving the way for shopping sprees. While the holiday season is indeed the best time to buy a car in the year, you need a proper marketing strategy to make the most of it.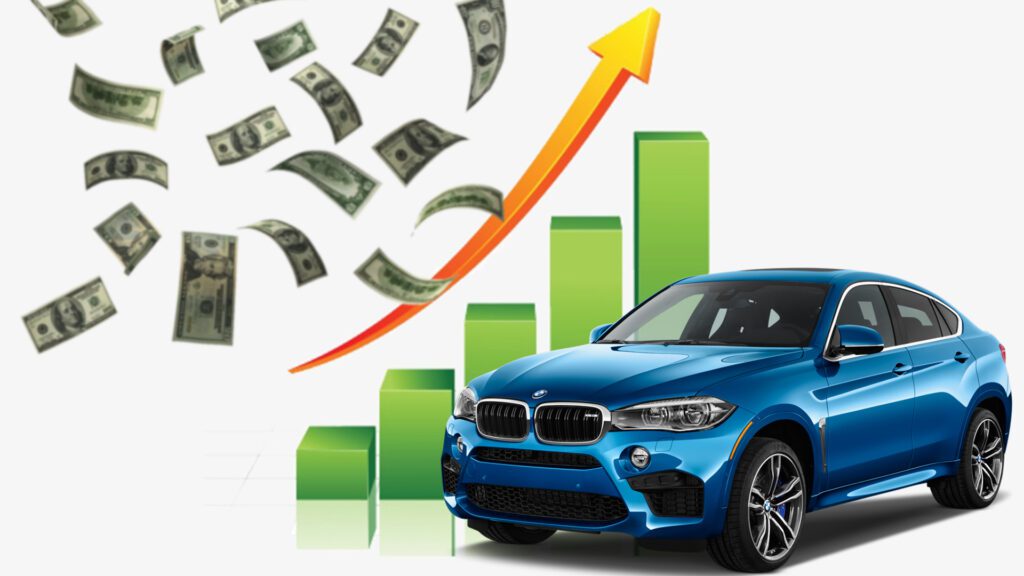 To save you from all the last-minute anxiety and prepare the best end-of-year car deals, here are eight tips for holiday season car marketing:
1. Switch on the 'buying state' among buyers
You need to trigger the buying state of mind in your customers and lure them into purchasing. Find innovative ways to remind them about your offers and incentives on your vehicles. Go for hard-core promotional messages for seasonal offers and discounts, convey the time duration of year-end clearance of car deals, and so on.
2. Pay special attention to SUVs and Wagons.
People with practicality high on their priority list tend to go for wagons and SUVs, to ferry their families in comfort. The auto industry has seen massive demand for such vehicles in the past few years, and you should definitely pay special attention to them right now!
3. Consider sending cards
You can send personalized cards with custom messages about your dealership and offers to your previous customers and acquired leads. It is a great way to trigger purchases and grab attention.
4. Paid ads to promote your best end-of-year car deals
According to Google Research, nearly 95 percent of buyers go digital when searching for cars, meaning you need to market your catalog online. This means placing your adverts on Google, Facebook marketplaces, and other digital platforms. You can also boost your ads and scale your frequency to increase site visits. Remember to monitor your ad performance and click-through rates (CTRs) to optimize your ads.
5. Be present on all channels.
You can boost your online presence by listing your inventory on every major micro touchpoint and retail platform. You should also pay attention to social media, email, and text marketing. Here's what you can do:
List your cars on marketplaces like Carvana, etc., aside from your own dealership website

Send push texts about your discounts and offers

Send newsletters and promotional messages via emails

Push your deals and discounts on your social media channels

Conduct giveaways, quizzes, and daily challenges on social media to boost your online visibility

Promote customer testimonials and feedback
6. Install agile automotive CRMs
Once you reach car buyers during the holiday season, expect heavy traffic at websites and a huge rush at physical stores. You need to ensure that you're readily available to satisfy customer queries and don't take forever to revert. A slow customer service response is a deal breaker. Worst, a car buyer dissatisfied with customer services will avoid your dealership in the future and might even post a negative review. Innumerable CRM tools like Salesforce, Zoho, HubSpot, etc., are available to reduce your burden.
7. Special holiday deals
As stated previously, attractive deals and discounts are the biggest way to lure in new buyers. Check the market out to see what kind of deals your rivals are offering, and try to match or beat that to stay competitive.
8. Video Marketing
Stats and figures prove that car buyers are increasingly relying on car videos to reach purchasing decisions. In fact, Google research suggests that 65 percent of car buyers increased their watch time for test drives on YouTube in the past couple of years. And 64 percent of people say they can avoid test drives if given accurate 360-degree walkaround videos. Make sure you create the best, high-impact, and most informative car videos and lock the end of year car sales. 
9. Revamp your website
This is a critical part of your marketing strategy. Websites drive the first impressions of your car retail business. Poor navigation, no contact details, messy VDPs, little to no descriptions, slow checkout pages, etc., lead to frustration, pushing buyers to abandon your site. Follow these points to reduce bounce rates and site abandonments:
Improve the load times of your dealership website

Design a seamless navigation experience

There should be no redirects on payment pages

All VDPs should list features, hidden charges, shipping fees, discounts, etc. 

Embed chatbots to help buyers find answers to general queries

The most important bit

: Every car image on your website should be high-quality.
Bonus Tip
Speaking of high-impact car videos and visuals, you need to ensure that you have a perfect car photo booth, lenses, camera, tripod, flashlights, turntables, editing software, and a million other things. Most importantly, once you process images, they should not lose quality or become blurry.
Sounds overwhelming and scary?
You don't need all these buzzwords in your dictionary. All you have to do is download an AI-led photography solution like Spyne on your smartphone. 
Be your own photographer by following the on-screen guide

Choose from over 100+ backgrounds or apply a custom one

Process over 1000 images like a breeze and publish them easily on all marketplaces
Save time, money, and energy, and call it a day.
Final Words
So, here are a few ways to make December the best time to buy a car in the year and elevate your year-end car sales. The main thing to remember here is that you must make the most out of plummeting car prices and attract buyers through the end of year car sales deals and incentives. Level up your marketing tactics and incentives to make the remainder of the year merrier for you and your customers!