It wasn't that long ago when families spent whole afternoons going from dealership to dealership just to get the best deal on a car. They often relied on the salesperson's word to find out about a vehicle. However, things have changed. Dealerships are now attracting potential buyers through appealing online ads. This is the reason why you must research well about car dealership advertising.
Shoppers now do all their research from home before even stepping into a dealership. In fact, modern car buyers spend around 59% of their time on online research.
Many dealers face trouble because they don't understand the right approach to dealership advertising. If you are just getting started in the digital world or have been considering outsourcing the task to a reliable automotive agency, digital dealership ads could solve your lead generation and marketing problems.
What is Car Dealership Advertising?
Car dealership advertising helps dealerships connect with prospective car buyers, both near-market customers who may purchase a car in 3-6 months and in-market customers who will make a purchase for a vehicle in less than 3 months. The target audience of car dealership ads is consumers who are actively searching for a car to purchase. They are in the market to buy a car and frequently visit automotive-related locations like dealerships or online sites to review and compare prices.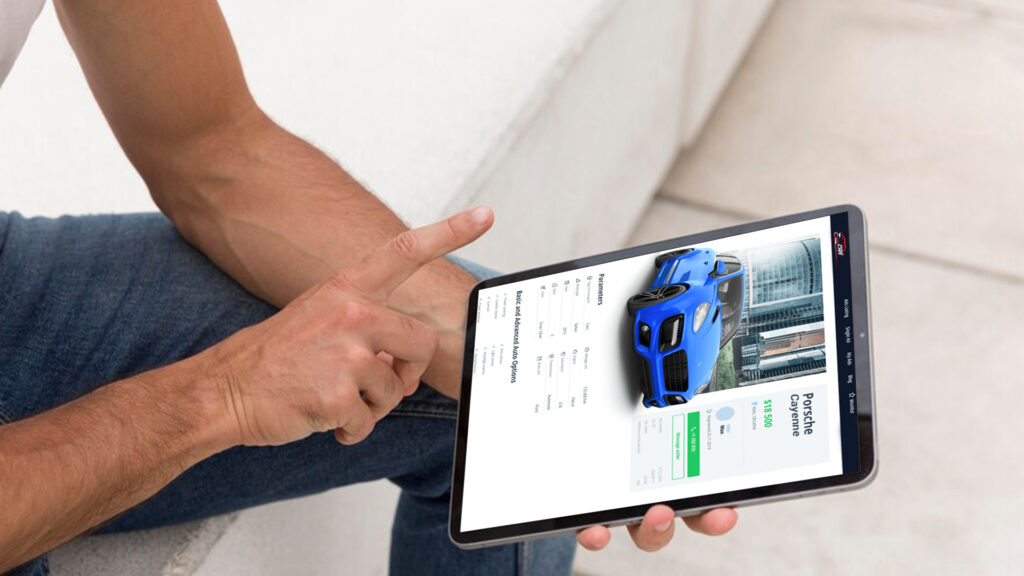 Why are Car Dealership Advertisements Important?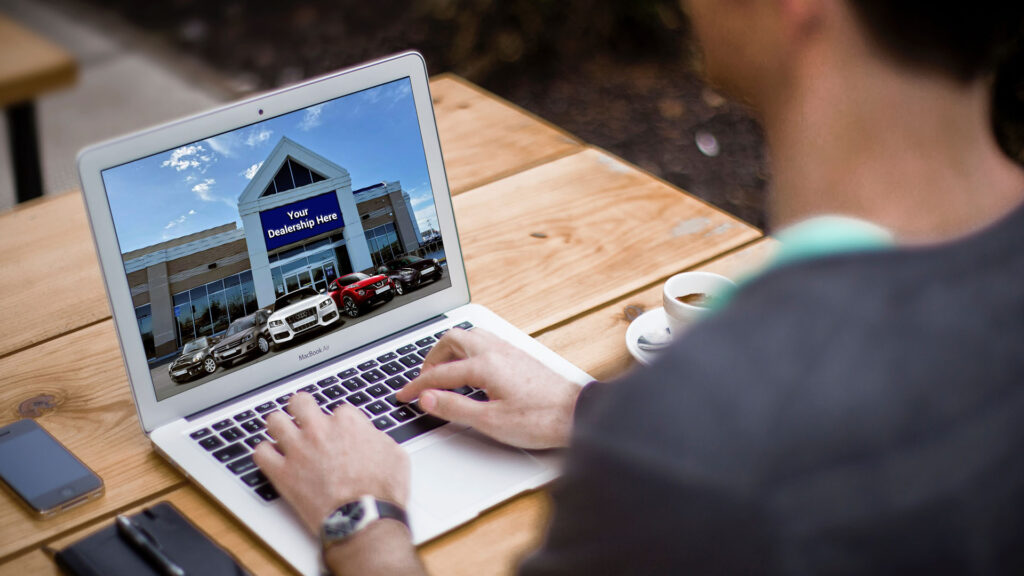 Let's look at some benefits that car dealer ads can bring to your dealership.
Increase used car inventory
The National Automobile Dealer Association (NADA) reported that approximately 8.3 million lightweight vehicles were sold in the first half of 2021. A car buying campaign can help you acquire a profitable inventory. Dealers also offer incentives to their staff to find good used cars, but it can be costly and take a lot of time.
An advertising campaign informing customers that they buy used cars is a more effective way of increasing inventory. Even if you don't have an inventory shortage, expanding can help you give customers options and drive up sales.
Establish consumer trust
Customer trust is important for car dealerships. Dealer ads can help incorporate buying strategy into your selling model. You can build trust in your customers and offer trade-in options to establish mutually beneficial relationships. You can use Google ads to promote both new and used cars and include a trade-in option to make customers feel more comfortable.
Promote trade-in opportunities
You can use car dealership ads to increase trade-in opportunities. Trade-ins can become part of dealership profits; not promoting this option could mean you're missing out on this opportunity. People who don't want to sell their car may be more willing to trade it in for a new model. Trade-in cars can be sold at auctions or in your lot. Both options can earn you a profit.

Constructing a Successful Car Dealership Advertising Campaign
Around 75% of car buyers use social media for research, while 38% of visitors on the car dealership websites visit through a paid search on Google. Whether social media or search engines, advertisements are an essential tool to reach out to your target market.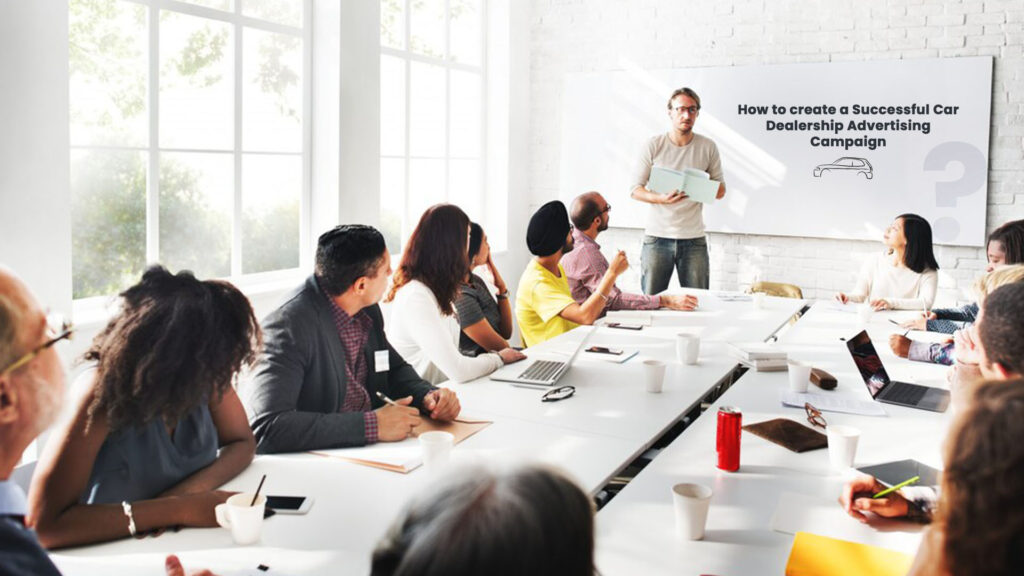 That being said, these are five tips that might help construct a successful car dealership campaign:
1. Don't just sell cars; build an emotional connect
Buying a car is an emotional decision. From spending years-long savings to fulfilling a childhood dream, everything about selling cars involves sentimental values. Don't just ask a customer to buy your car. Talk to their emotions. It doesn't mean you should craft a high-budget campaign with professional actors and a production team. Writing copy content that is only two lines long but stimulates the buyer's psychology fulfills the purpose.
That is the power of storytelling. Give a soul to your car ads and see your conversions skyrocket. To stand out, dealerships should consider taking an unusual marketing angle- like presenting faux testimonials from happy garages or showing a series of jealous family members with big frowny faces.
2. Create video ads
As potential car buyers are turning to videos to help them make purchasing decisions, it's more important than ever that your adverts include walk-around videos. In this regard, these are some of the types of video ads for car dealers:
Bumper ads
In-stream ads
Out-stream ads
Interstitial ads, and more
The most important part of making video ads is deciding what should go in them. Vehicle walkaround videos and 360-degree car view videos make for the best car dealership ads. They are highly interactive and provide 50% better conversions than normal ads, as noted by Google Research. Such video visuals of your car can also be used on the VDP to increase sales.
So, how do you make vehicle walkaround videos that are also not expensive and look highly professional?
Try Spyne AI. Spyne has developed a one-of-its-kind AI editor that helps dealerships and sellers create high-quality car images and 360-degree videos without the need for an actual shoot. All you have to do is click pictures through your smartphone. Spyne's AI editor converts the shots into high-quality studio-like images and videos 80% faster.
This technology helps you save 75% of the cost that is incurred in the process of shooting inventory for catalogs. Bonus- the professional-looking images created with Spyne convert 40% faster than regular smartphone shots.
3. Optimize not just your car ads, but your whole digital presence
Customers were not always tech-savvy. Therefore, dealerships have maintained a bare minimum website until now. The same is true for social media handles. However, websites and social media are of utmost importance now.
These platforms not only need to be optimized well with keywords, backlinks, and meta details, but should include high-quality photos, videos, infographics, and shareable content to capture a visitor's eyes. Most of your buyers are either using Google or at least one social media platform. You should also optimize your VDPs (Vehicle Detail Pages) for online shoppers.

4. Follow the industry trends
Adaptability is the key. While you're thinking about how to divvy up your media spend, keep in mind how different circumstances can affect your ROI. For example, seasonality and the release of new car models can have a pretty big impact. To get a handle on what's coming down the road, try to familiarize yourself with popular trends in the automotive industry. That way, you can adjust your plan as needed and ensure you get the most bang for your buck.
5. Repurpose customer reviews for car ads
So you have got awesome reviews and testimonials from happy customers. Why not make it the face of your selling pitch? Customer reviews can be a solid element for car advertising. Let the potential buyers know how happy other buyers are after purchasing a car from you. Give proof of trust.
6. Advertise on as many channels as possible
There's a lot of competition out there. So how do you make sure your car dealership is the one that potential clients see? Well, by promoting your car ads on every marketing channel possible. In this regard, don't just run Google ads for car dealerships. Understand where your competitors are advertising and where your buyers spend most of their time digitally. Facebook, YouTube, online Car Marketplaces, etc., are prime examples.
7. Utilize Facebook Ads for car dealers
Facebook is a great place for car sellers and dealerships to advertise their offerings. Plenty of groups to buy and sell used and new cars add to the popularity of this platform. Therefore, you MUST consider running car ads on this social media platform. Facebook ads can bring better CTR to dealers when compared with other platforms. However, you must monitor the performance of your ads to ensure that they are working well.
8. Car advertising through direct mailers
Direct mailers can be quite valuable, but they often go to waste because dealers don't utilize them very well. Context is the key when it comes to making the most out of direct mailers. Instead of just mass-mailing consumers, target specific types of customers with specific services. Ads with context are more likely to be noticed and appreciated.
9. Use social media to its best
Social media is for people of all ages. Whether you're a teenager or a baby boomer, you likely have at least one social media account that you check regularly. While it may take some time to find the specific groups of people that you want to target with your brand, it's not as difficult as it may initially seem. 75% of consumers use social media as the medium to select a car dealership.
Your dealership's social media posts are only one aspect of what helps your brand grow. It's important to remember that your posts come off as relatable. Only then does it have the potential to resonate more effectively with potential customers? Additionally, presenting your dealership in a relatable light will also help improve its reputation in the community.
Car Dealership Advertising Ideas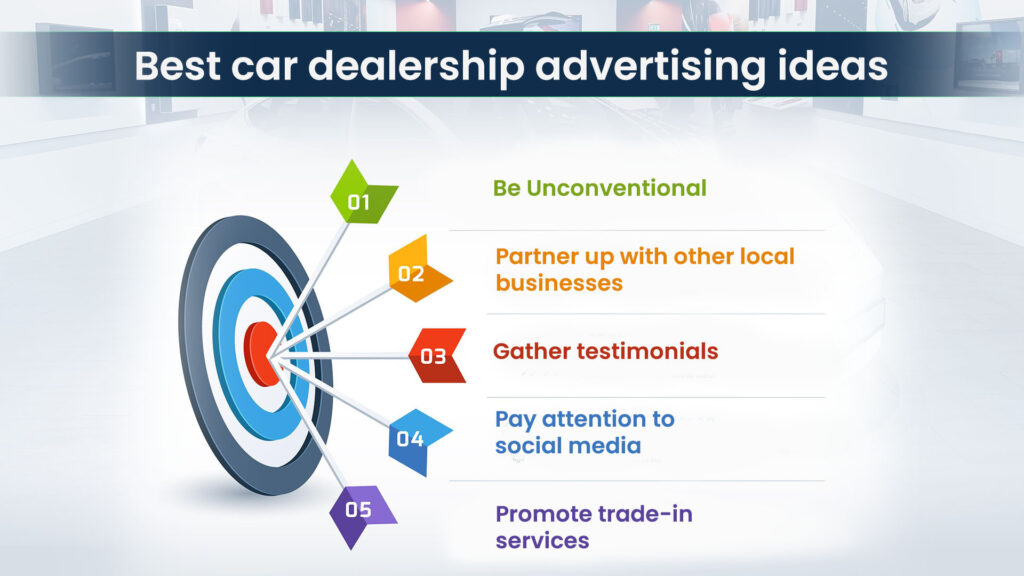 Here are some ideas you can incorporate into car dealership advertising strategy.
1. Partner Up
A quick way to reach your target audience is to partner up with a non-competing form that also targets that audience. This means you will reach your audience through a company they already trust. Partnering up can be compared to informal word-of-mouth advertising for your car dealership. The performance of this idea should be carefully measured to ensure your dealership is gaining business equivalent to what you are provisioning your partner.
2. Be Unconventional
Your dealership advertising should break you apart from negative stereotypes associated with car dealerships, such as pushy salespeople and dishonest prices. Your ads must establish you as honest, straightforward, and low-pressure, i.e., ones who don't pressure people into buying rather than letting them take their time.
3. Testimonial Gathering
Testimonials add credibility to your business. You can get a testimonial from a happy customer in different ways, through a survey, or a request for an online review. Still, you can ask them questions about their experience once they have made a purchase in your dealership. You can also have QR codes that customers can scan to leave a review, train staff to get feedback, or gather feedback on follow-up calls. You can also include a referral program in your Car Dealership Marketing campaign. Customers tend to buy from businesses with positive reviews, so ensure a high CSI score.
4. Social Media Refreshment
Dealer social ads are often poorly thought out. Followers don't want to see all the cars in your dealership with links to your website, or constant ads about new promotion events. Social media posts have to ride a line between formal and informal. Make it dealership related, and try to tie in community engagement as well. Tactful, funny videos are examples of social media posts that can gain user attention.
5. Bring In the Trade-Ins
The popular idea is to host a carwash and offer a trade-in. This idea helps people, engages the community, and brings you opportunities at the same time. In winter, when car washes are not a popular idea, you can offer winter inspections, safety checks for charity drive-throughs, etc. When pitching a trade-in, make it a low-pressure pitch.
To Conclude
Dealerships that use targeted display advertising, paid social media, and video advertising have more access to buyers than their rivals who don't! These targeted campaigns can be highly effective when combined with excellent customer service and will ultimately positively impact your bottom line.
And with the right car ads tracking and reporting in place, you'll be able to figure out which channels work the best. That way, you can focus your efforts where you're reaping success. Car dealership advertising is guaranteed to bring growth.