The key to selling online is being innovative. With millions of businesses selling online, it takes creativity and an extra edge to stand out before the buyers. This especially holds true for car sellers who are competing against hundreds of thousands of other dealerships, enterprises, and marketplaces.
So how can car sellers be creative while selling online? By bringing variety to their vehicle merchandising. Bid goodbye to the boring old car pictures and introduce 360-degree spin car pictures to your VDP.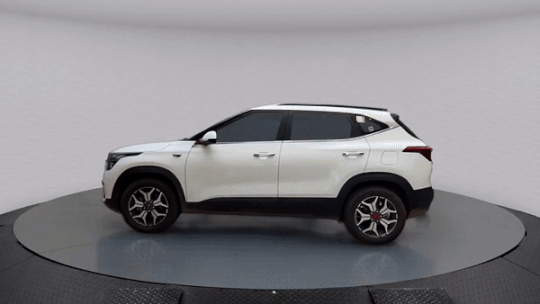 Let your buyers take a detailed car tour without the need of an actual salesperson. For virtual dealerships, a 360-degree interactive spin view (or rotating view) of cars serves as an equivalent for online buyers.
Why do car dealerships need to offer 360-degree car views
Interestingly, 360-degree spin views have been a popular tool to showcase cars virtually for years now. Even before people could purchase automobiles online, manufacturers offered 360-degree exterior and interior views of inventory on their websites.
This was great for research, as buyers could take a detailed close look at a car before stepping out of their house to visit their nearest showroom. With the advent of online car purchasing, almost every dealer, enterprise, and marketplace selling online has added 360-spin views of their cars.
Also read: Designing VDP Page for Vehicle Sales? 5 Tips That Are Life-Savers
High-quality car images are not dying anytime soon. That is true. But if you can go an extra mile and stand out among millions of others with a 360-degree spin view of cars, then why not?
With the 360-degree spin view of cars, dealerships can significantly shoot up engagement on their website. Further, this feature uplifts the user experience and adds premium quality to the overall online vehicle merchandising.
All of these factors boost traffic on VDP, increase engagement, and thus, spikes sales conversions on the website.
Is it easy to add 360-degree car views to your online dealership?
Usually, the websites of car manufacturers have rotating views of every model. Dealers just need to clone those and add them to their own web portals.
However, if the manufacturer does not have 360-degree spin videos of the cars or if the ones available aren't high-quality images, then dealers need to have their own 360-degree car photos clicked. If you are selling a used car, then again, 360 degree spin car merchandising is something that you will have to do yourself.
Does it sound like a big task? Not if you are using Spyne.
How to take 360-degree car pictures with Spyne?
There are two ways to create a 360-degree view for a car- manual or automated with Spyne's AI editor.
Let's start with the former.
Manual 360-degree car photoshoots require you to set up either a turn-table studio or a mobile camera rig. The camera clicks images of the vehicle from different angles, which are then professionally edited and stitched together for a seamless view.
In terms of time and money, this method asks for a lot. You will need to build a studio, purchase equipment, and get professional photographers/editors. You could outsource the tasks but that increases your dependency on external factors, increasing the chances of delays and disagreements, which affect the time-to-market of your vehicles.
Thankfully, smarter solutions exist!
Creating a 360-degree spin view of cars is both simple and cost-effective if you are using Spyne. Our AI-led application offers guided photoshoots for your convenience, which makes it easy to shoot high-quality car images even for a novice.
These car images are then automatically edited by Artificial Intelligence, and within seconds, your 360-degree car view is ready.
All you need is your smartphone- no costly studios and equipment! Simply shoot the images as guided by the app, and viola! You get high-quality car 360-degree visuals.
Also read: 5 Reasons Why 360 Walk-arounds Are A Must To Sell Cars on VDP
Vehicle Merchandising Made Easy and Innovative with Spyne
Spyne's AI-powered application makes shooting and editing car images for 360-degree views a breeze. Our smartphone app offers a guided photoshoot feature, which offers an overlay on the screen to help you frame the vehicle correctly. The system also validates the image immediately after shooting, to let you know if it needs to be recaptured.
ALSO READ: Become Your Own Photographer With Spyne's Image Validation Technology
Once the vehicle is captured from various angles, Spyne's AI application removes and replaces backgrounds from each image and then stitches them together into a cohesive rotating view.
The output is highly interactive. One can drag the car around on the screen and view it from all the different angles.
Our 360-degree car pictures offering comes in two different forms- Studio view and Immersive view.
The Studio view consists of a static background and a rotating car, with the latter essentially placed on a virtual turntable.
Also read: 5 Car Photography Tips to Produce Studio-Like Output
In Immersive view, the car is put in a custom environment, with a shifting camera perspective. The car and the floor remain static, while the rotating camera provides the human vision perspective to the viewer- exactly how it is in real life.
This feature makes the catalog more attractive, as the revolving background offers a deeply captivating experience to potential customers.
Spyne's AI-led car cataloging platform has other features too
Using Spyne's AI photoshoot and image editing platform, it's extremely easy for new and used car dealers to create and maintain high-quality car catalogs for their entire inventory.
The different features offered by our platform include:
Background removal and replacement (pre-set and custom backgrounds)
Guided photoshoots that check for lighting, angles, and other factors
Removing reflections from windows/windscreen while adding tint
Adding realistic shadows and reflections on the floor
Numberplate masking and logo addition
Logo placement in the background or foreground of an image
Did we pique your interest? Don't be shy then, reach out to us now!