If you're looking to improve the online visibility of your automotive business, then Search Engine Optimization (SEO) is a must-have strategy. Car dealership SEO can help your website rank higher in Search Engine Results Pages (SERPs), drive more traffic to your site, and ultimately increase sales. However, with so many websites and businesses competing for the same keywords, it can be challenging to stand out from the crowd.
In this blog, we will look at some benefits and essential tips for success in automotive SEO marketing, including keyword research, on-page optimization, backlinking, and local SEO. We will also look at some companies that provide these services so you can improve your online presence and stay ahead of your competitors.
What is Car Dealership SEO?
Car dealership SEO or search engine optimization is a process used to optimize a car dealership website for Google Search Results. It makes it easy for the website to be found for queries that are related to the car dealership business, services, and products. Onsite and offsite optimization techniques are included to help websites rank on search engines like Google and Bing. The higher the ranking, the more car buyers your website attracts to make a purchase from your dealership.

Why is Car Dealer SEO Important?
A car buyer's journey, on average, includes approximately 900 digital interactions. These can be either watching videos of test drives or reading customer testimonials and reviews. SEO for the automotive industry can impact many of the touchpoints of a car-buying journey.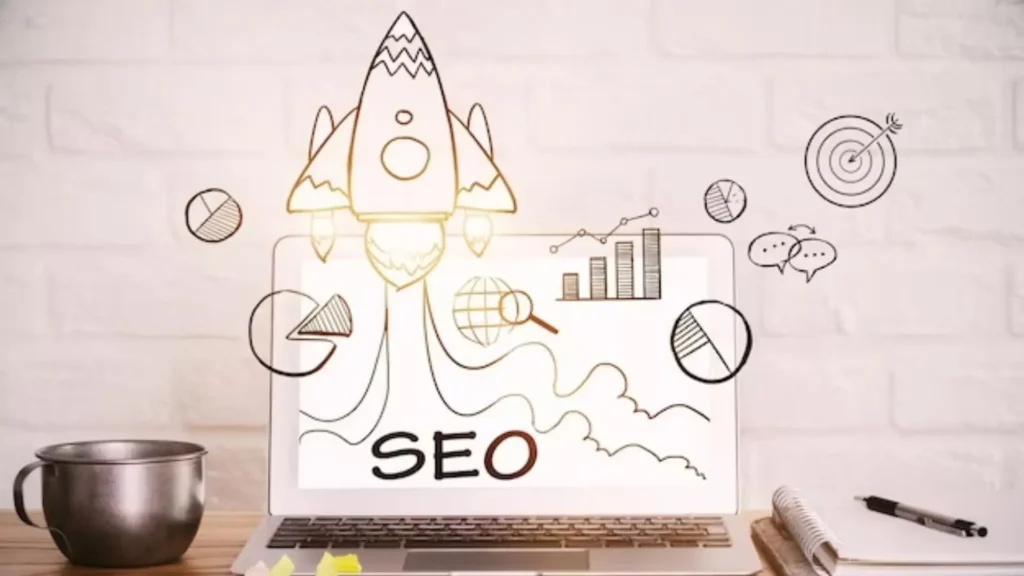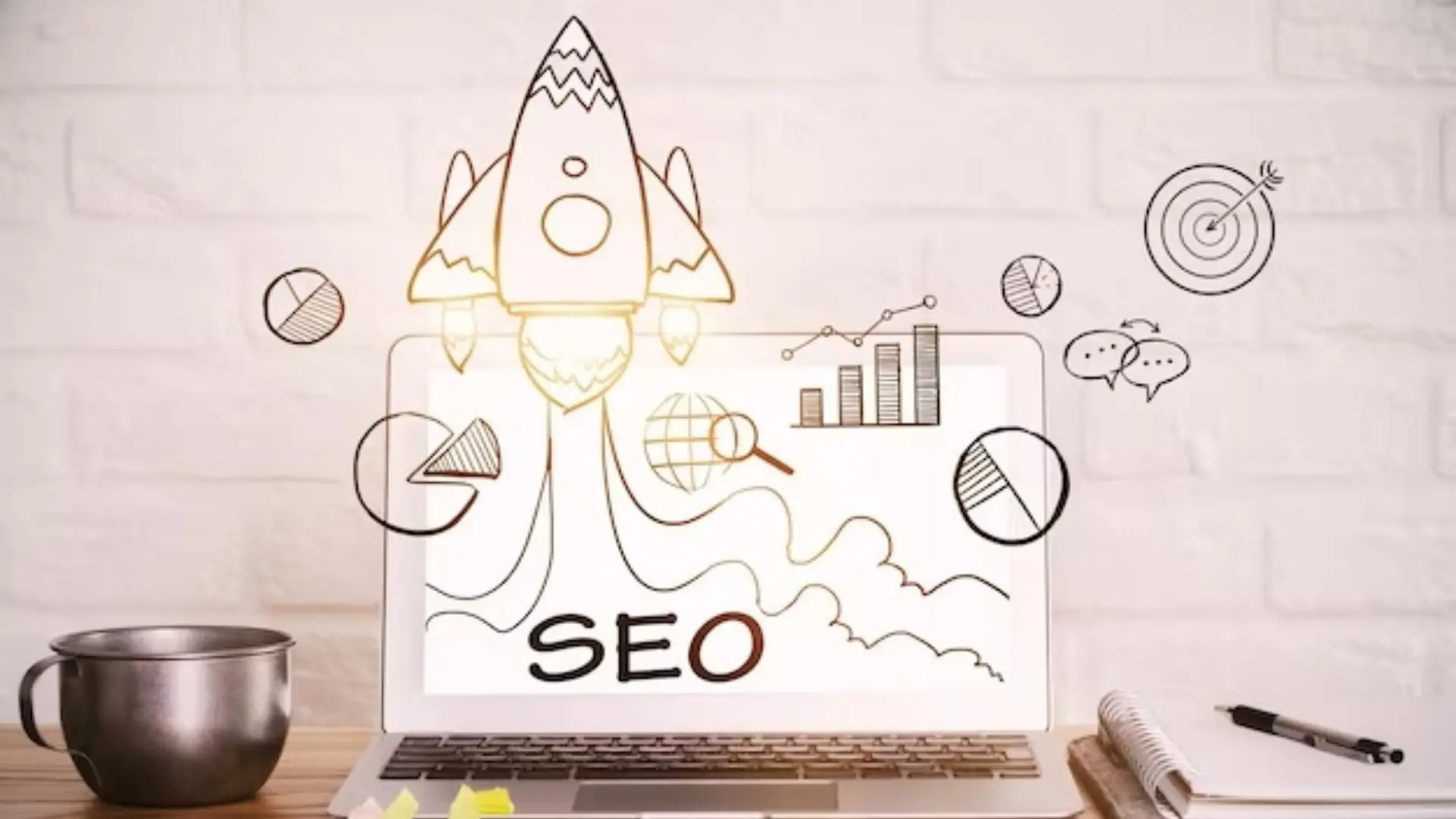 Your car dealership website may not include all information that a customer is looking for. The consumer will conduct thorough research before making a purchase decision, and find the right dealership for themselves. Your dealership must be the place the consumer visits to assess, test drive, and finally purchase a car, either online or in person.
Automotive SEO is important because when a consumer is searching for a dealership, they are going to first look for information on a search engine like Google. If your dealership is not present on top when they search for "car dealerships near me", you will miss out on sales.
Here are some advantages that car dealership SEO offers, that highlight its importance.
SEO helps in improving your rank on search engine results.
It helps increase organic traffic to your site to boost sales.
It builds your credibility and brand trust.
It boots customer experience on your site.
It increases engagement and conversion rates.
It is an affordable long-term strategy.
SEO results can be easily quantified.
SEO for Car Dealerships: A Complete Blueprint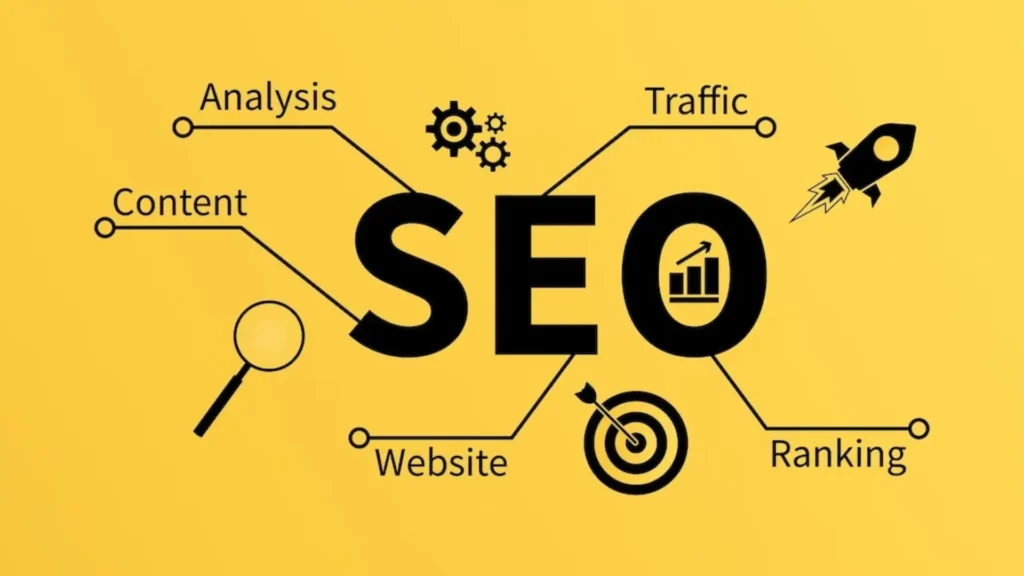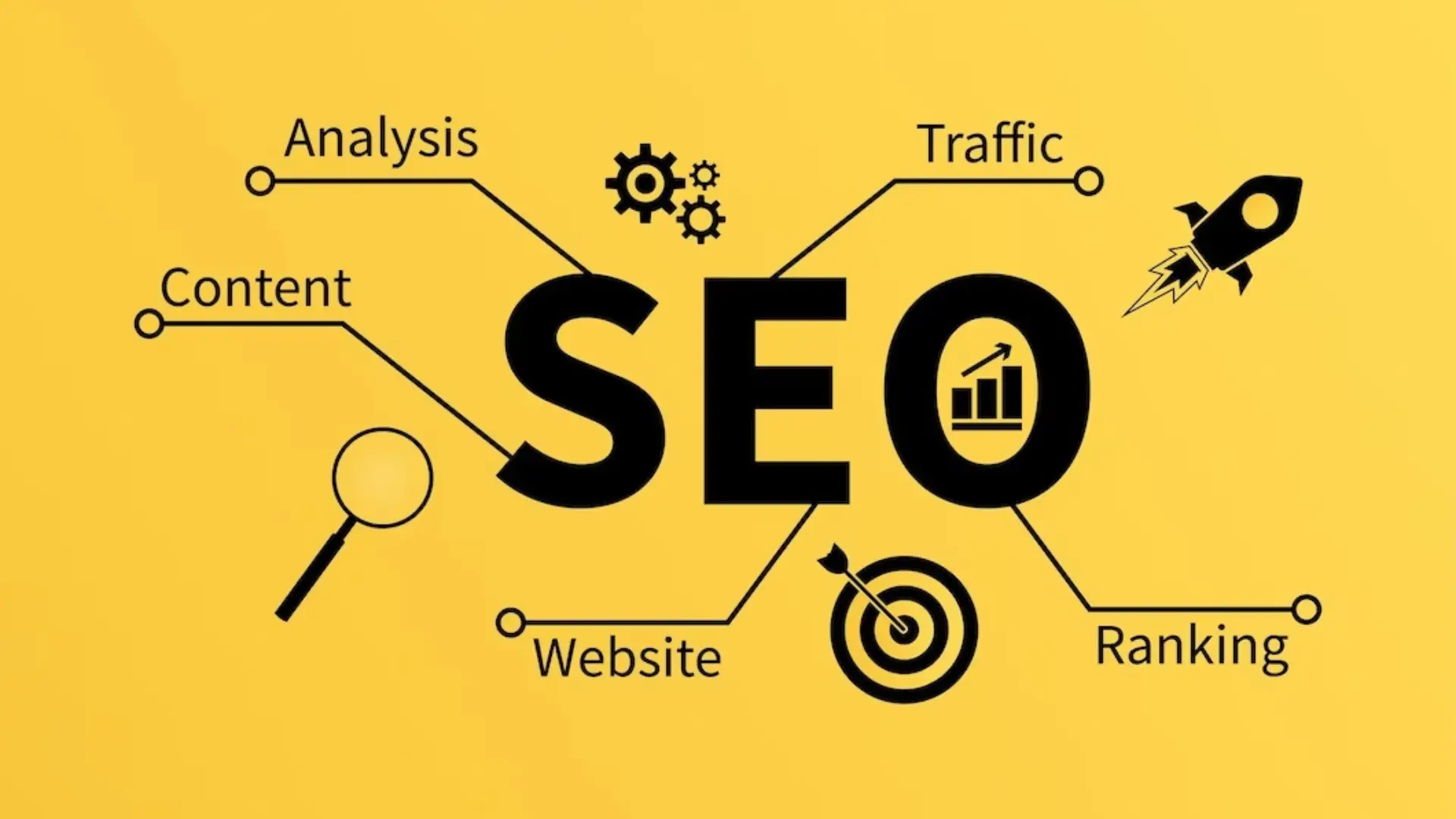 A good SEO strategy should focus on 3 key areas – content, SEO, and backlinks.
Content creation
People are always looking for information on cars and dealerships in their area. You need to ensure that your website has this information, putting your brand front and center. The content should cater to your audience's needs, and help them understand how your business, products, and services can solve their problems. The content should also be car dealership SEO and traffic optimized for higher ranking in search engines.
You should focus on car video content as well. People rely heavily on video content during their car buying journey; Google's research states that over 70% of auto shoppers find online videos helpful in determining the auto products they want to buy, while 56% can be convinced to purchase a vehicle solely by watching 360-degree visuals.
SEO
Optimization can be applied to all elements of your website, with keyword addition and keyphrase usage on web copies. The SEO process includes on-page, off-page, technical, as well as local dealership SEO. keywords should not be overused, which can lead to your website being marked as a spam site by Google. Text can be added to images, and title tags, URLs, and meta descriptions can also be included.
Backlinking
You should include high-quality backlinks in your SEO strategy to increase brand credibility, trust, and website credibility. Building backlinks requires manual outreach, cerebral site citations, and listing on leading platforms in the automotive industry.
Car Dealer SEO – Best Practices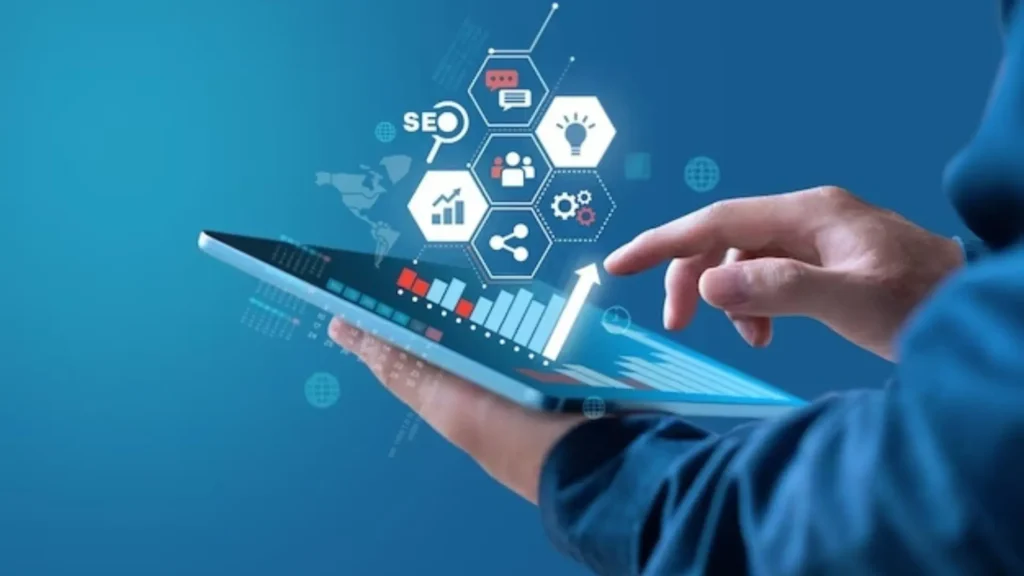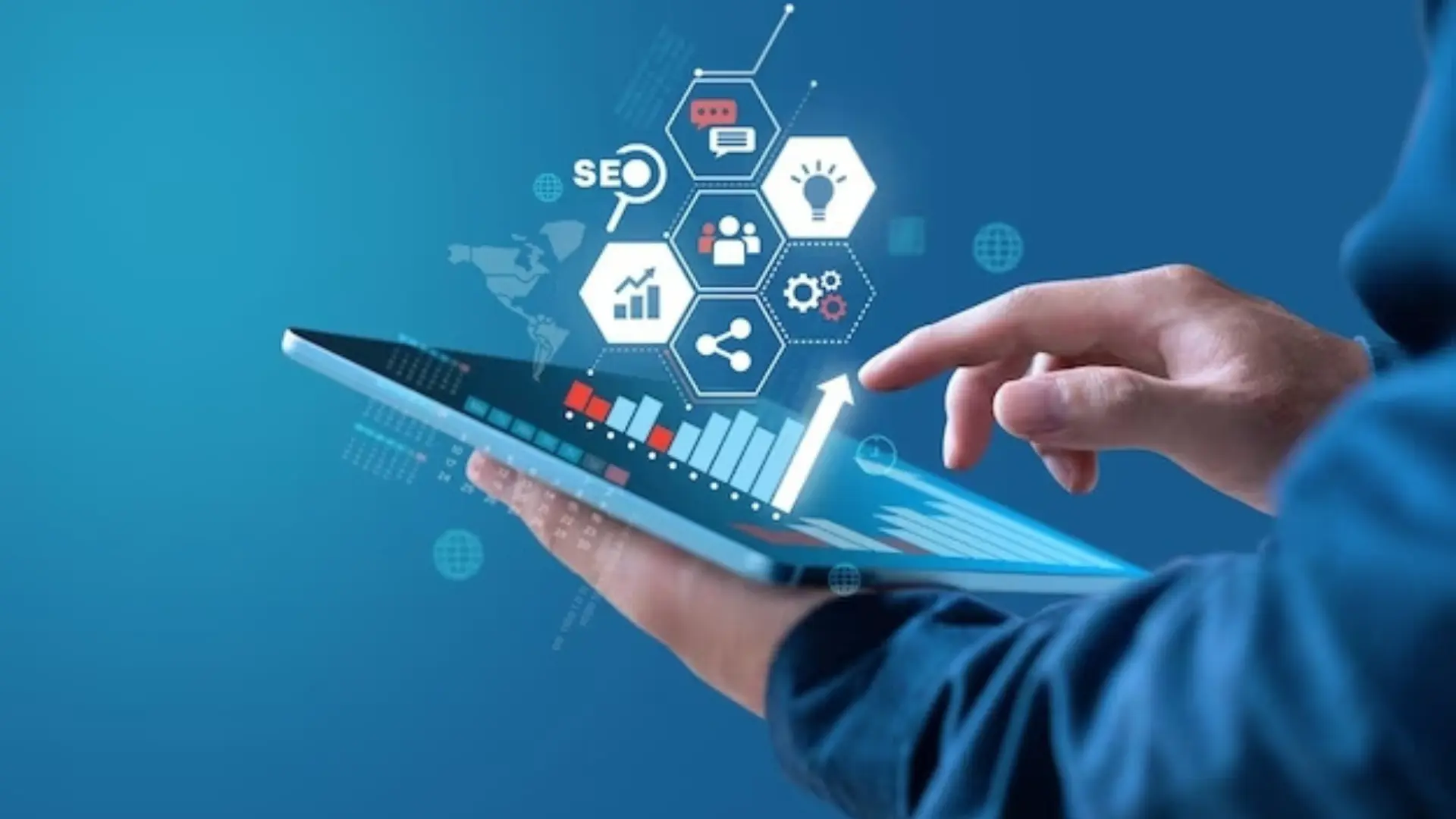 Here are some best practices to follow for automotive SEO:
1. Optimizing website
Your website is your chance to make a lasting first impression on your customers. The website should make the process of purchasing easy, and SEO practices should target local customers to rank ahead of your competition. The website should be designed and maintained to improve ranking. Here are some tricks you can use:
The homepage should have approximately 400 words
Your address and contact information should be added to every page
Include title tags, meta descriptions, H1, and image texts where applicable
Add social sharing buttons and a search bar
2. Include useful content
Creative and relevant content is ranked on search engines. The digital content marketing strategy should include creating unique and relevant content that provides value to your customers. Most dealership website changes are simply updating inventory listings or special promotions. It is difficult to improve ranking with just routine updates.
You can start a new section or blog that gives information about cars in your inventory. A good strategy is to include content targeting local customers, covering topics that interest them. The frequency of updates can be weekly, with content of around 400-500 words uploaded every cycle. Here are some topics to help you get started:
Local events.
Fundraising or charity opportunities.
Upcoming mobile launches.
Local neighborhood news.
Community constructions of events that could impact the traffic or residents.
Tips on car maintenance
Local optimizations strategy should include information about the city and state in the titles or alt texts. You can also embed maps on your website so people can find you easily. It is important to include high-quality images and videos to increase a customer's interest in your cars. You can also share these videos and images on social platforms and gain the attention of potential buyers there; it should be an important part of your car social media marketing strategy.
3. Make a Google My Business page
Make sure your business has a 'Google My Business' (GMB) page. It will help your business manage its online presence. A GMB page contains information about your business to help you positively impact your online traffic and make it easy for customers and other businesses to find your inventory.
Make sure to include correct information when setting up your account, with contact details, categories, profile, and header images. The Name, Address, and Phone number on your website should match the format on your GMB page.

4. Use the auto dealer schema
Schema markup means including a few lines of code in your website to help search engines better understand the content on your site. It gives information about the meaning of the data displayed on your site. You can also use it to convey that the digits included on the site are a contact number or the difference between an old listing and a new one. It can also make it easy to understand reviews on your site. Implementing schema markup helps your website rank among higher-quality search results.
5. Include citations
Displaying your business address and contact information increases the credibility of your business. These citations help improve your search engine rankings on Google and Bing. You can get your site listed on local commerce sites, reputable dealership directories, Facebook, etc. Aggregator tools can be used to gather these citations.
6. Link-local organizations to your website
Inbound Links included on your website from trusted sources improve your ranking. You can gather links from local organizations for this. These can come from sponsorships and community events that you have participated in throughout the year. You can send a request to them and ask that they acknowledge your dealership on their websites.
7. Focus on analytics
You may not have focused on your analytics, but your website is tracking and gathering data that can be very helpful to your business. Analytics can tell you about what data is engaging the users, which are YouTube landing pages, and top website referrals, and help you understand where your car digital marketing efforts are yielding results. Make it a routine to review the website analytics at least once a week to understand what areas to focus on and what tactics to change.
8. Gather positive reviews
Customers always read online reviews to form an opinion about the product and the dealership they plan to buy it from. You are likely to lose leads if your rating is below 3 stars. This can be countered by gathering positive reviews. You can gather testimonials and review from existing customers by sending them a request. They can identify the positives and tell you about areas for improvement.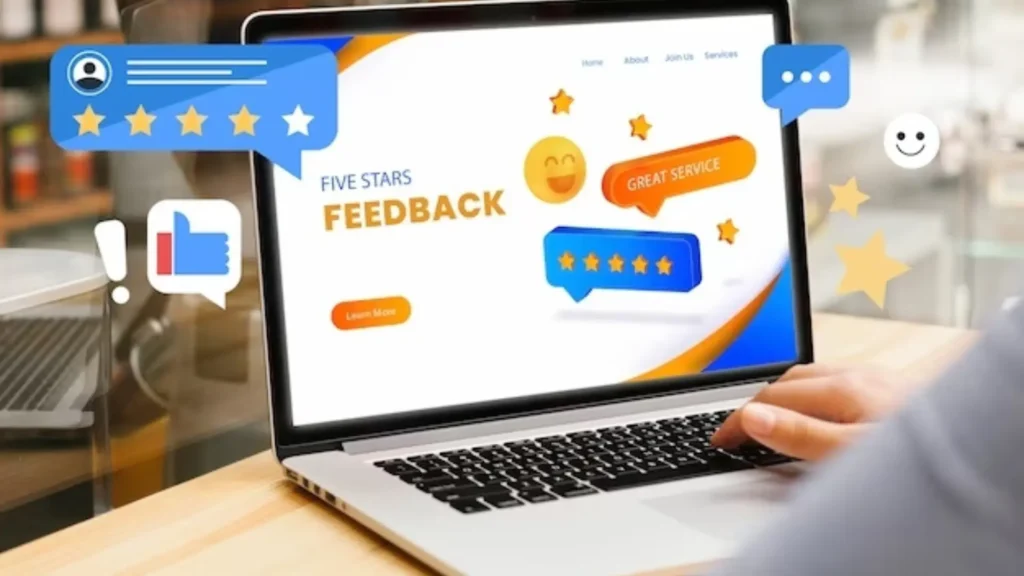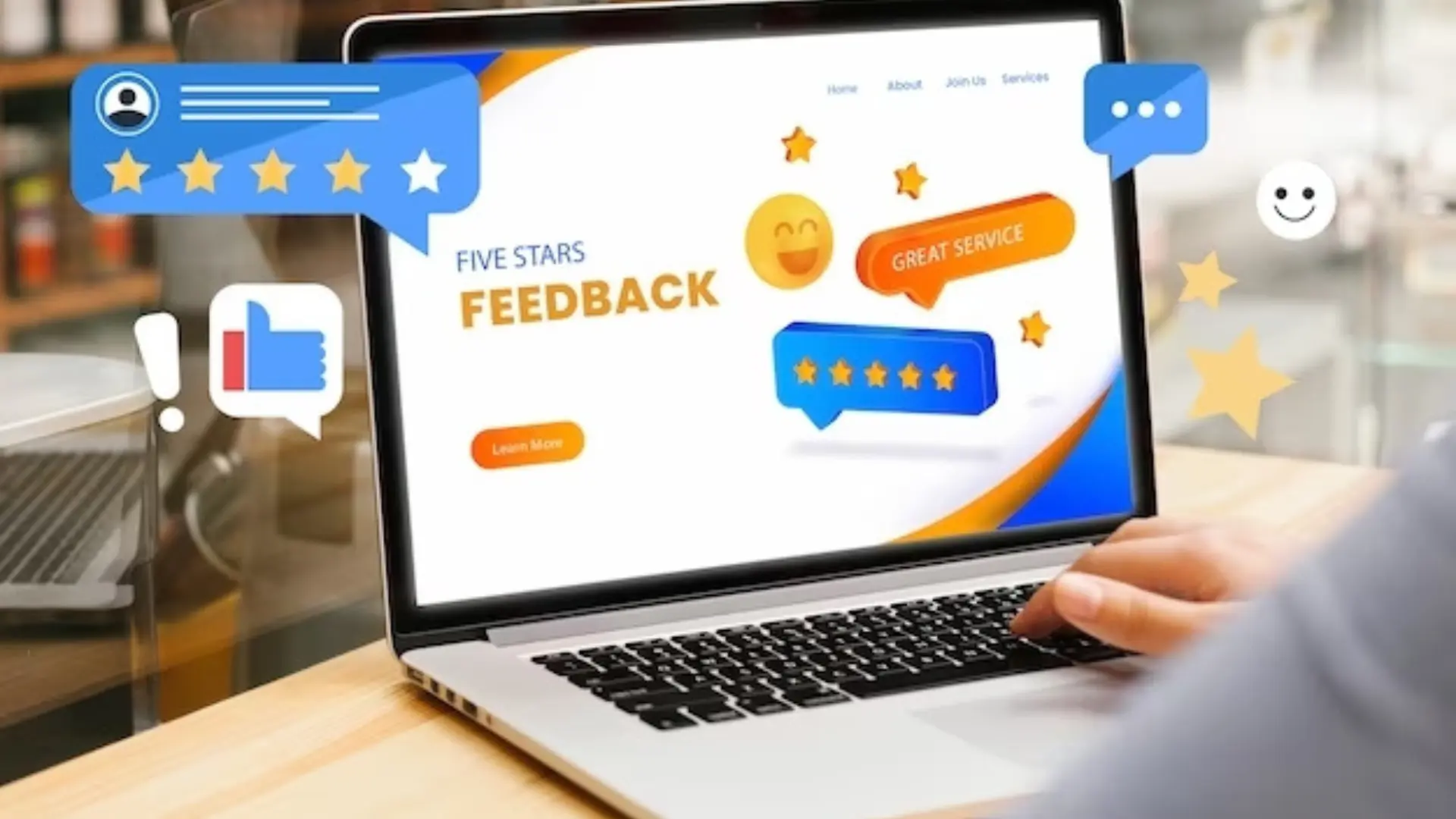 You can also send an email to customers after every sale, asking them about their level of satisfaction. Dealerships often use detailed questionnaires for this purpose. Some organizations provide services for gathering reviews and automatically posting positive ones on social media and auto-review sites.
If you don't use a vendor, you can ask the customer to leave the review directly on your GMB or other online reviews pages like Cars.com, Yelp, DealerRater, etc. The process of leaving a review should be easy for your customers.
9. Have a mobile-friendly website
Most people use their mobile devices to conduct online research for purchasing a vehicle. If your website is not mobile-friendly, you are losing out on leads. A mobile-friendly website will make it easy for users to interact with your dealership and ensure that your automotive eCommerce business enjoys success.
10. Create location-based pages
Many dealerships create localized pages for key car brands. It is a great strategy as it allows them to track a customer's progress through different stages of the car buying journey and narrow down to the make and model they are looking for in a particular geographical area. The localized page must show the vehicles of the required make and model being sold in that particular area by your dealership. This helps capture qualified leads and is a worthwhile investment.
Google's Search Quality Rating Principle E-A-T
EAT stands for Expertise, Authoritativeness, and Trustworthiness. Google uses this principle to determine the quality of a search result and rank it. People use it to determine a website's quality based on Google Quality Rater Guidelines. Their feedback helps make improvements in the algorithm that determines the running of your website.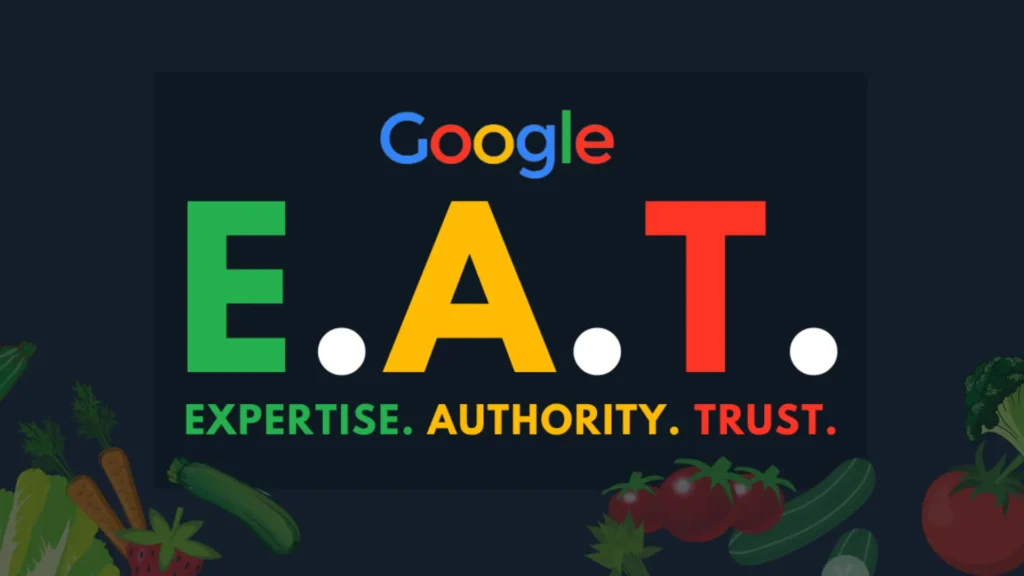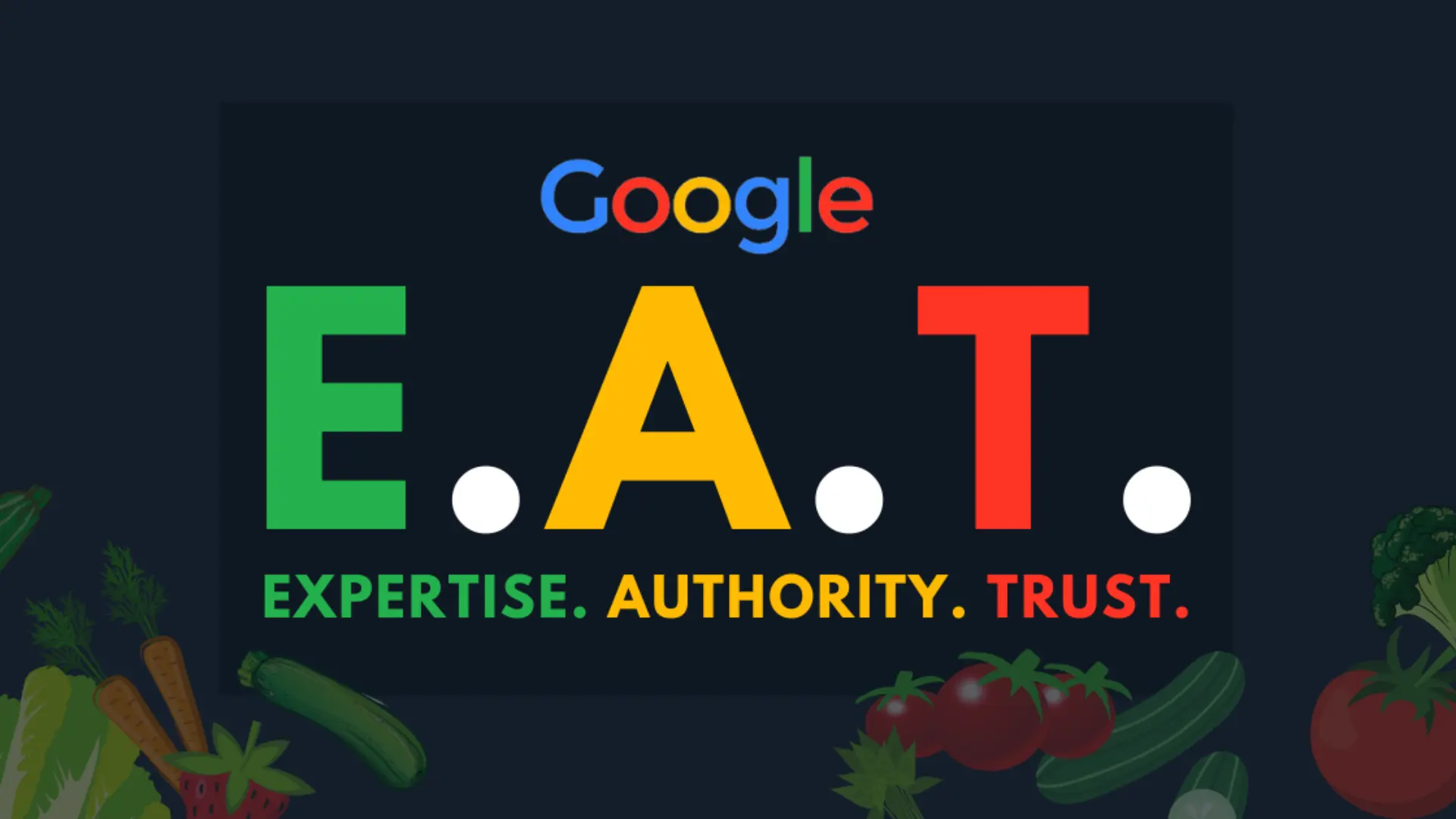 Let's understand the three components of this principle.
Expertise
Google determines this through the main content of your pages. The content should showcase your expertise, credentials, and qualifications and an author on the topic being discussed. It is a check to determine if the person is well-versed in the topic.
Authoritativeness
This refers to your business's reputation in the industry. The opinions of experts and influencers matter here. The authoritativeness of your website, your main content, and you as an author of the main content are scrutinized. It helps if other authorities in the industry provide links to your content; it reflects that people know you, and look at you as a leader and a good source of information on the industry.
Trustworthiness
The main content, its author, and the website and gauged by quality raters to determine trustworthiness. Make sure you tell who wrote the content, edit out any inaccuracies, add trustworthy sources as citations, and don't hide content in a wall of ads.
Best Automotive & Car Dealer SEO Marketing Services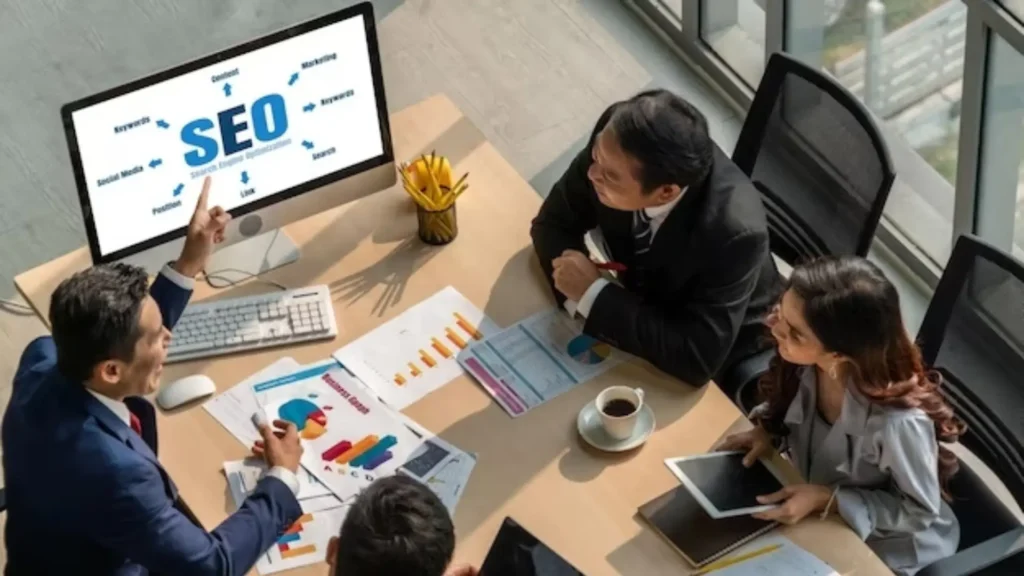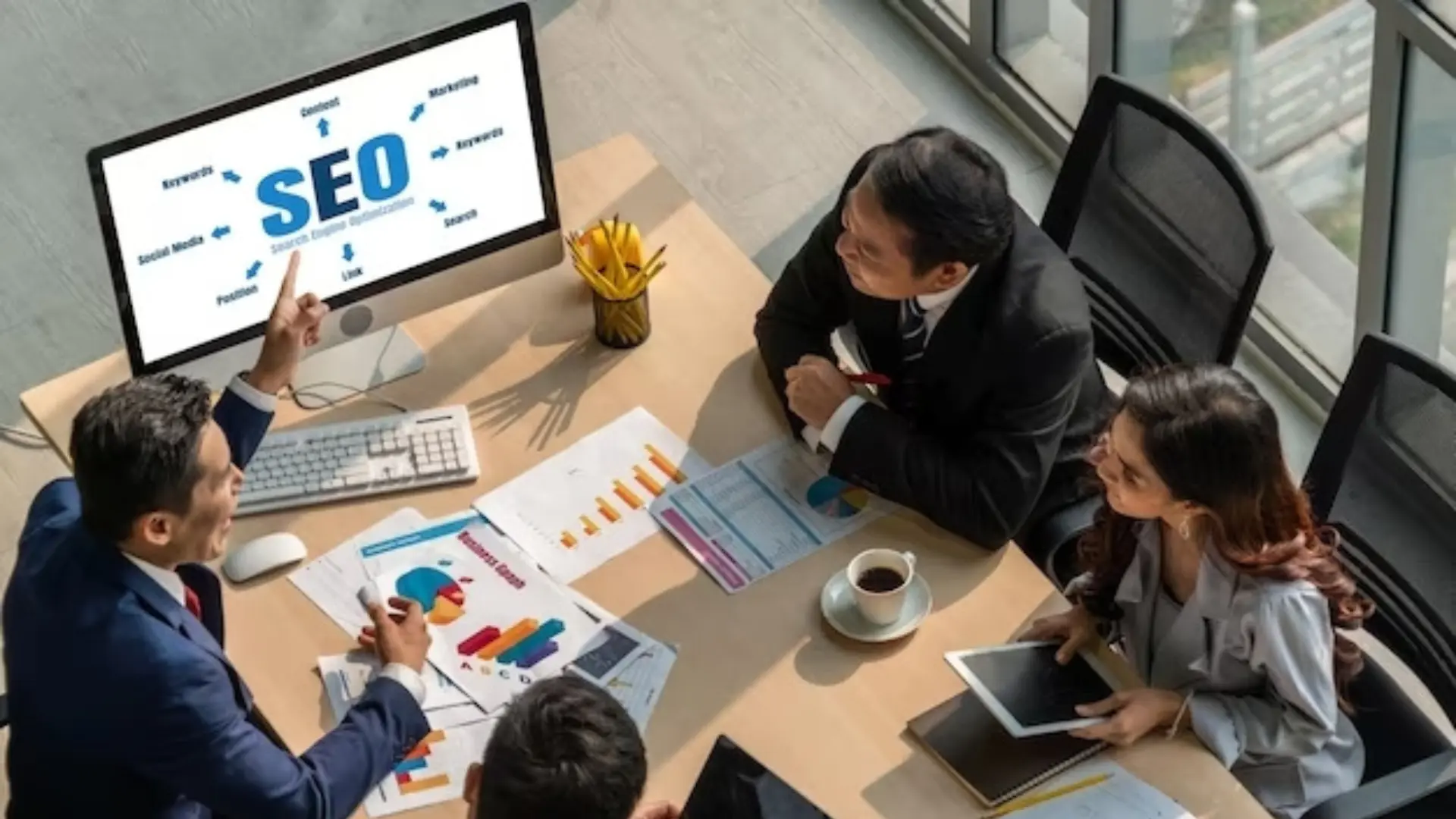 Confused about which car dealership SEO tools and services to opt for to grow your business? Consider the following:
SocialSEO: It is a fast-growing company and one-stop solution for automotive search engine optimization, SEM, email and video marketing solutions, etc.
HigherVisibility: They are a digital marketing agency that can help you with website design, paid promotions and media, and SEO.
SmartSites: They have over 450 5-star reviews and can help you stay ahead of your competition with excellent digital marketing services.
Sure Oak: This is a full-service car dealership SEO marketing agency, with professionals to help you with targeted organic traffic that captures more leads.
Evestar: They are an ecommerce marketing agency that helps dealerships increase profits through automotive SEO marketing.
Lounge Lizard: They use well-crafted digital marketing, SEO, and PPC strategies for dealerships worldwide.
Delante: It is a data-driven international SEO and SEM strategy planning agency with KPI-oriented processes.
Joseph Studios: They use intelligence-based marketing to help you speak to your buyers and influence their purchasing decisions.
Consumer Buzz: They specialize in strategy creation that is cost-effective and personalized for your business.
Expert Reputation: They make sure that your business becomes easy to find on Google through well-designed car dealership search engine optimization plans.
Final Thoughts
In conclusion, car dealership SEO is a crucial aspect of digital automotive marketing that can help your vehicle retail business reach its target audience, increase website traffic, and ultimately drive sales. By following the tips for success outlined in this blog post, such as conducting thorough keyword research, optimizing website content, and creating valuable backlinks, automotive businesses can improve their search engine rankings and stay ahead of the competition.
It's important to note that SEO is an ongoing process that requires consistent effort and monitoring. Search engine algorithms are constantly evolving, and businesses must keep up with the latest trends and updates to maintain their visibility and ranking. Overall, automotive search engine optimization is a long-term investment that can yield significant returns for businesses that are willing to put in the time and effort.