Automotive digital marketing involves marketing using digital platforms such as social media to connect with customers and collect their information. It then uses this information to target and convert potential customers into buyers. However, it is necessary to find cost-effective ways for dealerships to boost sales and increase conversions.
Earlier, it was all about publishing an ad in a newspaper or as a television commercial. It doesn't always yield the same results today. As consumers are more invested in the buying process, they begin their journey online by researching, finding, reading reviews, and comparing dealerships' websites. This blog will cover car dealership digital marketing, its benefits, the latest trends, tips, and strategies.
What is Automotive Digital Marketing?
Automotive digital marketing involves dealerships using digital tools to market their products and services to target audiences efficiently. Digital marketing efforts must be efficient to get the right information to customers who want to purchase a car. To get the right customers, marketers need to have an online presence, which is more than having a great website. It is developing a car dealership's digital marketing and SEO strategy, making finding your information for buyers easy.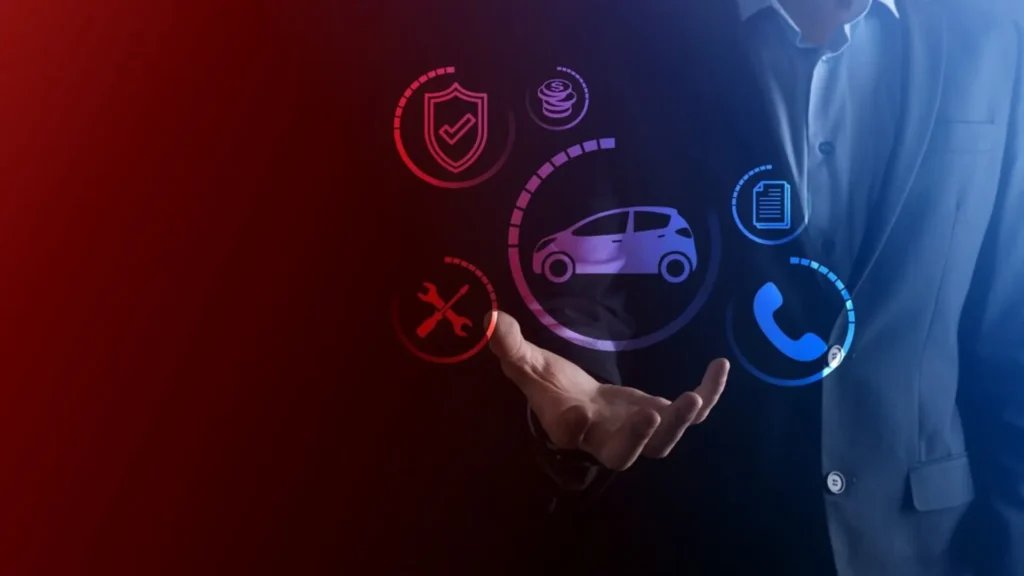 Before stepping into a dealership store, a consumer is already making decisions and forming opinions based on their research. Customers are making decisions on what car is best, whether it is affordable, where they should buy it from, and if it's a good deal they are getting. Once you establish trust and presence, your dealership will visit before purchasing. Here is how to create brand awareness through the buyer's journey.
They want to find a car that suits their needs. In this phase, digital marketing can make your brand known.
After consumers know about you, they will decide what car would suit their needs and research more about it.
This phase is crucial because they evaluate their decisions and will most likely convert into customers. You have to convince them to purchase at this stage.
You need good visibility on a search engine when your customers are looking for dealerships in the area.
After researching and being thoroughly informed about your dealership and products, the customer confirms his purchase.
Benefits of Digital Marketing in the Automotive Industry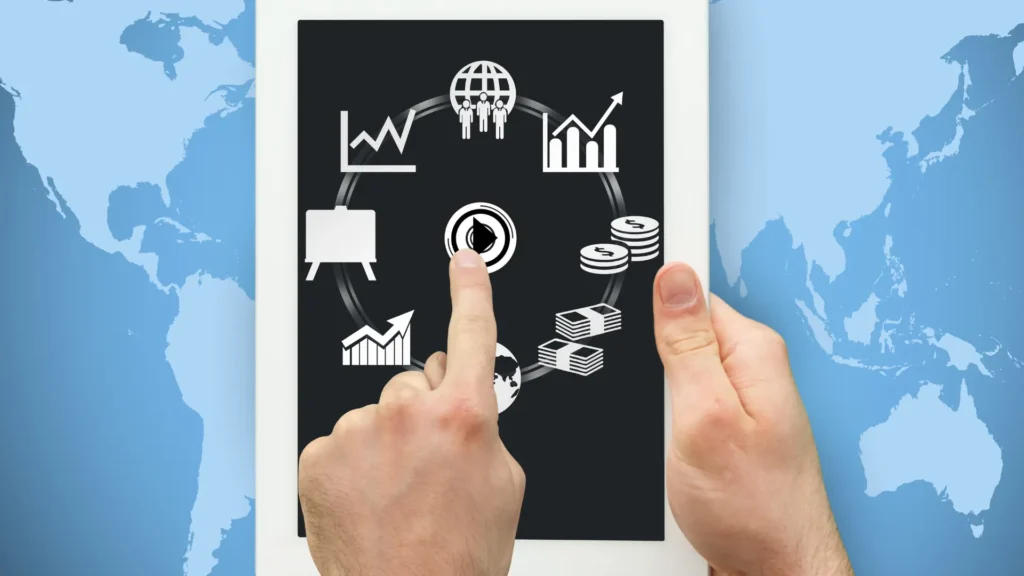 Here are some of the important benefits of digital marketing for your business.
1. Ability to reach a larger audience
Your potential buyers can be anywhere. If your product is good and meets their needs, they will take trouble visiting you even if your business is far away. You can also target a specific audience if your products and services are relevant to them. Digital marketing for the automotive industry can help you save money and streamline your strategy.
2. Brand awareness and reputation
Digital marketing strategies help build your identity and visibility. It can also help create a loyal base of customers once trust in your brand is established. It makes your reputation because vehicles are purchased on a recommendation. Customers also read your reviews, so ensure you address issues correctly and professionally.
3. Know your customers
Digital marketing collects vital information such as customer behavior, interaction with your ads, and how this can be utilized to improve your advertising efforts. You can determine the demographics of your customers. This will guide you in changing your efforts to match your customers' wants. To make this happen, SEO must ensure an online presence and that your automotive e-commerce website ranks at the top of the search engine. Remember that any potential buyer should be able to find you online with generic keywords.
Automotive Digital Marketing Trends That Will Shape 2023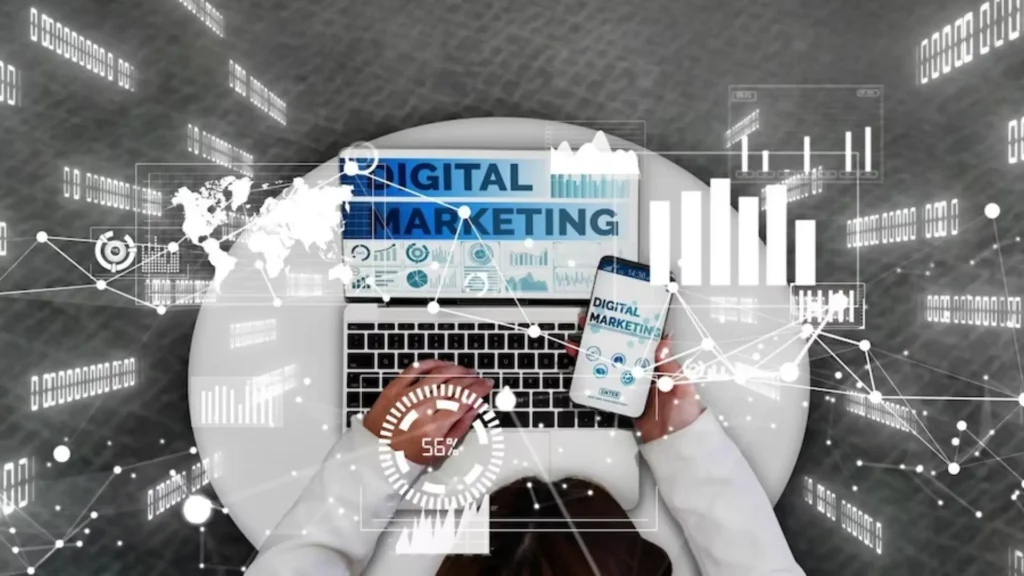 Here are the top automotive marketing trends in 2023, of which you should be aware:
1. Artificial Intelligence
Artificial intelligence can help you create and strategize your advertising efforts faster. It will be beneficial for personalizing the experience for your customers. With AI, you can collect data, automate reaching out to your customers and maintain a good relationship. AI can also help in creating ads with high-quality images, so you make a great first impression.

2. Better Customer Service
Improved customer service will win the hearts of customers. They will pay more if you offer excellent service and a seamless car purchase process. They are also likely to purchase more from you if they are satisfied with the service.
3. Video Personalization
Since we are dealing with auto dealer digital marketing, videos tend to make the most impression on the customer. Personalized videos are compelling as customers watch YouTube before deciding.
4. Mobile Optimization and Customization
People carry their mobile devices everywhere and use them for various purposes. It is a convenient tool for researching. They will use their smartphones to find dealerships. Hence, leveraging this is vital for dealerships in the long run so that they can create ads. Automotive internet marketing allows you to analyze and customize what your customers need.
5. B2B Marketing
B2B marketing Is where dealerships establish favorable and trustworthy business relationships with manufacturers. For example, when you want to buy components of a vehicle from suppliers, you will have to be in touch with them and have a good relationship. A reputable digital presence ensures other brands can also rely on you.
Automotive Dealer Digital Marketing Strategies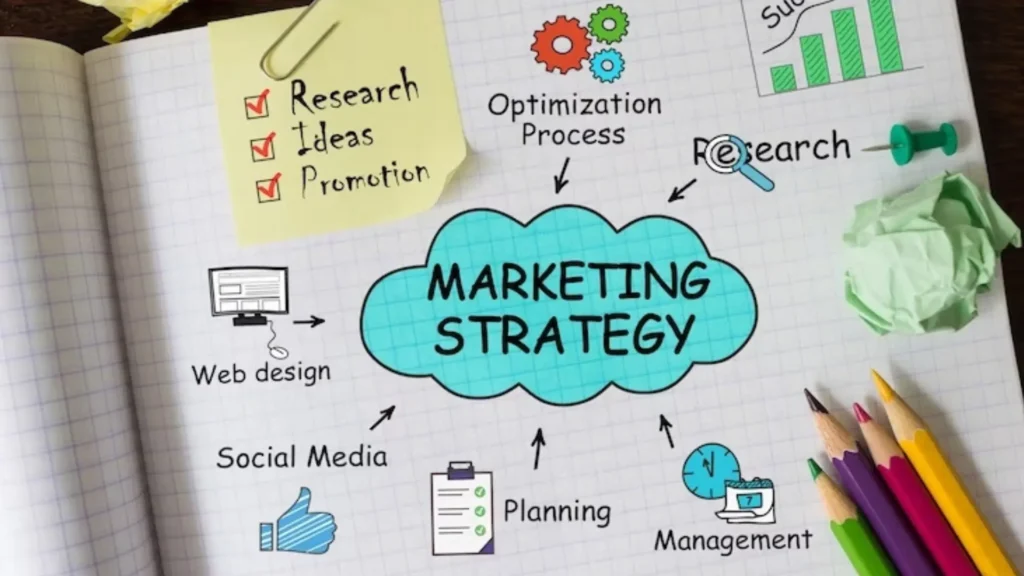 1. Implement SEO
As mentioned above, people research cars they want to buy online. Search Engine Optimization will help buyers find you. A website ensures your presence online. You should boost your website by investing in car dealership SEO strategies to reach on the top of a search engine page.
Your website must create a great first impression when a customer lands on it. A website can also generate leads for other platforms, such as social media. Have a reliable website where customers can get information without being misled. This makes their purchase experience seamless. Include various call-to-action elements. A clear and interactive CTA requesting their name or contact information is better, but you don't want to overwhelm them and turn them away.
2. Blogs
Include blogs on your website informing buyers about cars or what they should look for before purchasing. They are not looking for a vehicle on the first go but want general knowledge about car buying. For example, the advantages of buying a used car or the things they need to consider before purchasing. If you have addressed these concerns in your web blog, it will rank at the top of a search engine. It will help establish you as a trustworthy dealership.
Automotive Dealer Digital Marketing Modern Ideas
1. Social Media
Car social media marketing is integral to digital marketing. It is beneficial because you can have a larger online presence on Facebook, Instagram, or YouTube. Being active, connecting with your audience, and learning about them will create brand awareness. You can also easily buy ads, target specific customers, and analyze these metrics. Facebook lets you see how many people clicked through to your website from an ad.
2. Videos
Videos increase viewership and conversions as they influence potential buyers. Many people watch YouTube car videos while buying a vehicle. You can create videos that show testimonials, test drives, tips on car buying, and features of vehicles. They also attract more clicks or visits to your website through social media and online ads.
3. Email Marketing
Email seems old-fashioned, but it is still effective even in the digital age. You can ask prospective customers for email addresses and later send targeted messages. However, you must personalize emails and include links or CTAs to your website. Emails also allow you to modify the length or tone of the content based on your analysis and the responses you get. Include offers, discounts, and new cars in your email since it's reaching their inbox directly, and they can find information easily.
Automotive Dealer Digital Marketing Best Practices
1. Use customer testimonials
Customer testimonials are effective because they build trust and relationships when people are unaware of you. It allows you to interact with a customer who has left a bad review and quickly resolve that issue. They will help build your brand more efficiently.
2. Use SEO
This might seem repetitive, but it is useful. It helps you build a positive online presence and a larger audience, improve search engine rankings and reach more potential customers. SEO is tedious but rewarding when done right. However, it usually takes a lot of patience, typically six months, to see the results.
Automotive Digital Marketing Channels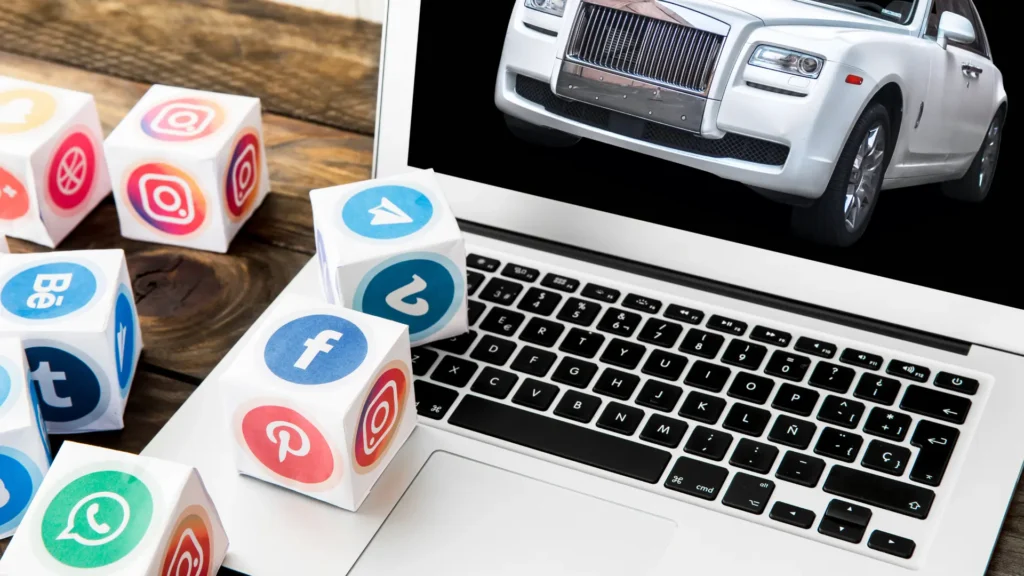 1. Facebook
Facebook has a huge user base, and you can find many tools here. You can use Facebook Business Pages, Messenger, images, and videos to attract potential customers and access analytics to see how your business is performing.
2. Instagram
More than Facebook, Instagram is now rising in popularity since it is all about visual marketing. Many marketers are now targeting Instagram to show their ads. You can create a business account page, access analytics, and improve efforts accordingly.
3. Twitter
Twitter is also one of the more popular media to show your ads. You can determine the performance of your tweets to see how they perform, much like on Facebook.
4. LinkedIn
Although LinkedIn's audience is primarily professionals, its popularity is rising. You will have to create and post formal content that suits this audience. Since these are professionals, they can be the perfect audience to sell a car to.
Automotive Digital Marketing Case Study
Chevrolet
Chevrolet created the #BestDayEver campaign on April Fool's Day to attract millennials. It consisted of influencers and celebrities such as Alec Baldwin and Olivia Wilde, who came to classrooms as substitute teachers. Singer Kelly Clarkson hosted a lunch for new moms. This campaign was live-streamed for eight hours on YouTube. It became a huge success, garnering 1.5 billion social media impressions, 3 million views on YouTube, and 75 percent engagement from people under 35. The use of the hashtag #BestDayEver aided in all of this. This is how the digital marketing strategy for the automotive industry helped generate the right attention for the brand.
High-quality Car Images and Videos for Your Dealership's Marketing Efforts
We have covered how visual imagery and videos tend to attract more audiences. Therefore, you must be careful when using images; they should be of high quality and have convincing content. An image needs to reflect high quality to retain customers. Videos also need to have detailed information about the car you are trying to sell.
You can use AI to automate the process of editing your vehicle images. With Spyne, you just need your smartphone. We have a guided photoshoot that tells you about the angle and distance from which to click the picture. With AI tools, you can then edit the background, apply tint to windows to remove reflections, mask the number plate, and much more. With just a few clicks, your images are ready to be used on your VDPs, marketing campaigns, and social media posts. The Spyne app can also help you develop flawless 360-view videos for better customer engagement.
Conclusion
Selling a car is difficult, but automotive digital marketing makes this process smoother. To succeed, dealerships need to know how digital marketing works—SEO, visual images, marketing, and artificial intelligence will help you reach your goals. Ensure that your content is easy for customers to find.