National Automobile Dealers Association, or the Nada Show 2024, one of the most renowned and awaited automotive events, is almost around the corner. With an average of 10,000 dealerships, including 3,727 managers, 2,542 allied industries, and 795 internationals presenting at the event, it's time for you to chalk out your game plan and seize deals like a pro.
If you are new to this field, don't know much about the NADA expo, or are looking to expand your scope in the automobile market this year, then you are at the right place.
What is the NADA show?
National Automobile Dealers Association show, or NADA show, is one of the most significant automotive events in the US. It's a comprehensive exhibition with booths displaying cutting-edge products and hot industry trends, and it offers networking opportunities to dealers, exhibitors, manufacturers, automotive service providers, etc. NADA has been the voice for vehicle dealerships and their teams for more than a century. The expo ensures that each player can exhibit their capabilities, services, and offerings for various dealership departments.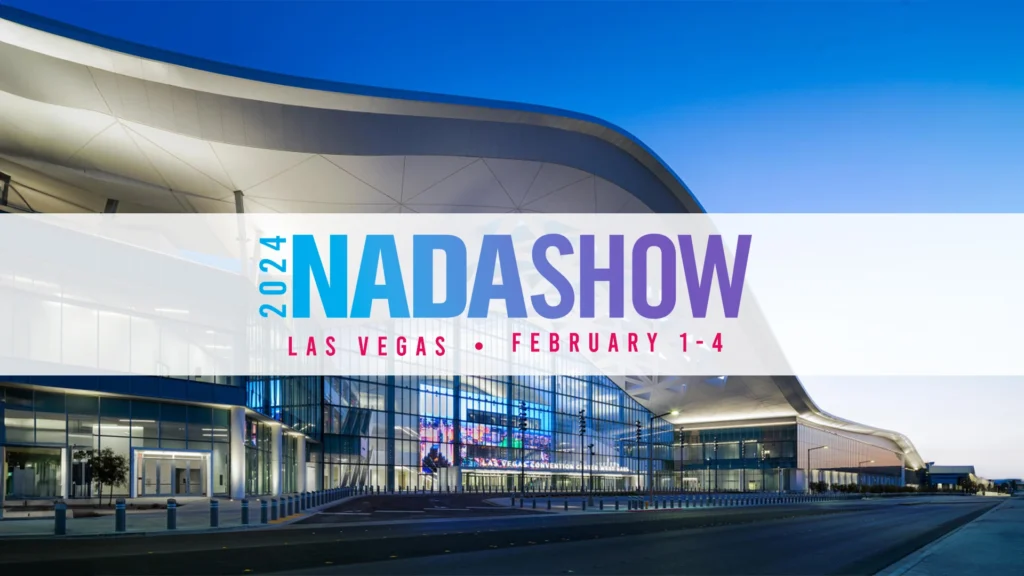 NADA was founded in 1917 by car dealers and State Automobile Association executives. The association was initially based out of Washington D.C., with George Browne – a dealer from Milwaukee – as its first president. NADA is headquartered in Tysons Corner, Virginia, and is headed by Mike Stanton (President and CEO). The organization represents over 16,000 car and truck dealerships, including both US and foreign dealers. The NADA event's main aim is to help young and established dealers sell more cars and maximize their profitability. From startups to automotive powerhouses, everyone can showcase or search for the best innovations and solutions under one roof. You can also learn about and discuss the latest tactics and industry trends, covering over 65 topics employed by the leaders.
It is also a great networking opportunity for players – dealerships, marketplaces, automotive service providers, etc. Apart from the exhibition, the NADA show also has more than 100 interesting and insightful workshops for different automotive businesses.
Who Should Attend the Nada Show
Nada Show 2024 will have something for everyone. The 2024 Nada Show will showcase a full program of new innovative products, upcoming trends, and opportunities for networking in all the areas of your dealership.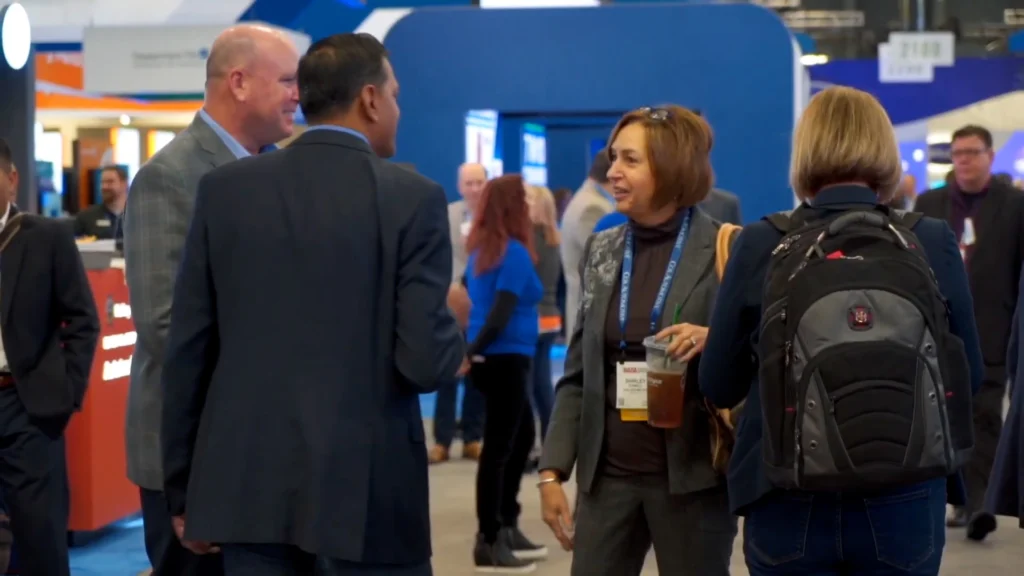 Every employee from each department will be benefited. From general management to marketing, you will hone your skills, learn how to stand out and gain the upper hand over your competition.
What are the Dates for NADA 2024
The National Automobile Dealers Association, also known as NADA 2024, will happen at the Las Vegas Convention Center in Las Vegas. NADA Show Las Vegas 2024 will be held from Feb 1st – 4th. Read below for more insights if you want more details regarding the NADA show 2024 schedule.
What is the Process of the 2024 NADA Show Registration
To attend NADA Convention 2024 you need to get yourself registered. To get the NADA show 2024 tickets, one can register by visiting their website. If you are already a member of NADA, then you need to register as a member by using your login email. This will also give you access to member discounts. If you are not a member of NADA then you can simply register yourself in one of the following categories:
Dealer/Manager
Guest
International
Allied Industry
You can easily register and secure housing online. Also, you can book yourself a hotel immediately based on the availability. There is also another option, and that is registering by snail mail. Keep in mind that you can pay the registration fees by check, but it's a necessity to ensure your hotel reservation. If you are paying registration fees for the NADA Expo 2024 by check, then ensure that you mail the check and form together. Please make the checks payable to 'NADA.' We will only process forms that include payment.
What to Expect at the 2024 NADA Show
The NADA 2024 convention is 4 days of interactive and amazing experience with the automotive industry's sharpest and brightest minds from every area of the dealership. There will be many opportunities in NADA show 2024 to network with fellow dealers and OEMs, industry affiliates, educational seminars and learn more about auto dealer softwares
Nada Auto Show 2024 will offer your team a chance to engage with more than 500 companies that will be providing thousands of products, services, and solutions. The show will emphasize the latest trends and technological advancements, which will include digital retailing and some of the best ways to retain customers.

Things you should know about NADA Show 2024
NADA Conference 2024 is the auto industry's premier marketplace. There will be more than 500 companies providing thousands of products and services under one roof. Explore a wide range of exhibitors, including Fortune 500 companies and innovative startups, ready to offer solutions to enhance your business success, improve your company's profitability, and maintain a competitive edge. Discover everything your dealership requires all in one place.
In 2024, the NADA showroom will drive the future by providing essential opportunities to connect with colleagues and learn about automotive dealership strategies and growing industry trends. The Las Vegas Convention Center, which is also one of the busiest facilities in the world, will host this year's NADA expo. As a leading travel hotspot in the United States, Las Vegas and its surrounding area draw in around 40 million visitors annually. With culinary experiences, top-notch shopping, vibrant nightlife, captivating attractions, gaming and gambling excitement, and much more, the host city of NADA 2024 promises many exciting experiences.
NADA show 2024 will welcome veteran nightlife expert Jon Taffer as one of the show's speakers. Taffer will be joined by Danica Patrick, Kurt Warner, Geoffery Pohanka, and Gary Gilchrist.
2024 NADA Show Schedule
The 2024 NADA show schedule brims with interactive and amazing events. The expo will start from 1st February and will go on till 4th February. It will be held at the Las Vegas Convention. Here's what the schedule looks like:
NADA Expo 2024
Time
1st Day (1st Feb)
2nd Day (2nd Feb)
3rd Day (3rd Feb)
4th Day (4th Feb)
9:00-9:30 AM
–
Main Gate- "Get Motivated" ft. Jon Taffer/ Exchange session
"Community Action" by Danica Patrick
Main stage- "Inspire others" featuring Kurt Warner/ Exchange sessions
9:30-10:00 AM
–
10:00-10:30 AM
–
–
–
10:30-11:00 AM
Meet NADA: Show orientation
Dealer learning Lab/ Dealer franchise meeting/ Spotlight series
Exclusive Expo Hours
Concurrent workshops and exchange sessions/ Dealer franchise meetings
11:00-11:30AM
11:30-12:00 PM
–
12:00-12:30 PM
Concurrent Workshop Session/ Spotlight series
–
12:30-1:00 PM
Super Session: The ultimate tune-up for fixed operations
1:00-1:30 PM
Concurrent Workshops and Exchange Sessions/ Spotlight Series/ Dealer franchise meetings
1:30-2:00 PM
2:00-2:30 PM
–
Nada Show closes
2:30-3:00 PM
Concurrent Workshop Session
–
–
3:00-3:30 PM
–
–
3:30-4:00 PM
Super Session: Unleashing the combined power of AI and Human capita/ Concurrent Workshop
Dealer franchise meeting (BMW, Cadillac, Ford, Hyundai, Subaru and Volvo)
–
4:00-4:30 PM
Expo happy hour, hosted by NADA
Twilight exchange
–
4:30-5:00 PM
–
5:00- 5:30 PM
–
–
–
5:30-6:00 PM
–
–
–
–
6:00-6:30 PM
–
NADA Academy Alumni and NextGen Reception, hosted by NADA Academy, NADA PAC, and Legislative Affairs (by invitation only), Flight Club at The Venetian Las Vegas
–
–
6:30-7:00 PM
–
–
–
7:00-7:30 PM
NADA welcome reception: A Night Under the sphere
–
–
7:30-8:00 PM
–
–
8:00-8:30 PM
–
–
–
8:30-9:00 PM
–
–
–
9:00-9:30 PM
–
–
–
9:30-10:00 PM
–
–
–
NADA Show 2024 – Tips & Tricks
Presented by the National Automobile Dealers Association, NADA Show 2024 Las Vegas is premiere event for automobile industry. It provides a thrilling four-day opportunity for networking, learning, manufacturer interactions, and event activities.
To make things easier for you we are going to make things easier for you we will share some tips and tricks with you:
Register early for the NADA show. This will save you time and money
Have a plan before you arrive at the show
It's a 4-day show. So, it's advisable to ensure you are well-rested.
NADA Show 2024 is a trading show. Hence, we suggest wearing business or business casual attire, but remember to put on comfortable shoes.
Use the "my schedule" tool. Get full NADA show exhibitor list and add the exhibitor according to your plan.
You can even use the 2024 NADA mobile app.
You can also take advantage of Free transportation that will be provided at the expo.
Do follow up with contacts and networks you are going to make at the expo.
NADA 2024 Location
The NADA show 2024 location will be Las Vegas, Nevada. The NADA conference 2024 will take place at the Las Vegas Convention Center. It is located at 3150 Paradise Road, Las Vegas, NV 89109.
Everything about Las Vegas Conventional Center
The Las Vegas Convention Center, under the management of the Las Vegas Convention and Visitors Authority (LVCVA), spans an impressive 4.6 million square feet. As one of the most busiest venues globally, it provides around 2.5 million square feet of exhibition space and an impressive 225 meeting rooms, totaling over 390,000 square feet. These versatile spaces accommodate seating needs ranging from gatherings of 20 to large-scale events hosting up to 2,500 attendees.
Conclusion
In conclusion, the National Automobile Dealers Association, or NADA Show 2024, eagerly anticipates and holds a renowned automotive event that provides a comprehensive platform for dealerships, managers, allied industries, and international players to showcase their products and services, connect with industry leaders, and stay updated on the latest trends. To make the most of this event, you can make your own booth and create your own visuals about offerings. So, go ahead and experience the innovative technologies of the auto dealership industry.