Car shoppers go through various stages in the buyer cycle, called the "Car Buying Journey," before making the final purchase. To introduce your dealership to potential buyers, you can't wait for them to come to you. Since they interact with various touch points before visiting a dealership, you need to interact with buyers early in the process.
The automobile industry has been rapidly evolving over the past few years. Innovation and digitization are changing the industry, altering consumer behavior and perception.
About 60% of consumers spend their time researching online before entering a dealership. Buying a car is one of the most important financial decisions in a customer's lifetime. Therefore, buyers take quite a long time to consider their decision.
According to Google, a car shopper can have about 900+ digital interactions between the research to the final purchase. So, car dealerships must ensure they leverage every digital car buying touchpoint to influence buyers' decisions.
What is the Car Buyer's Journey?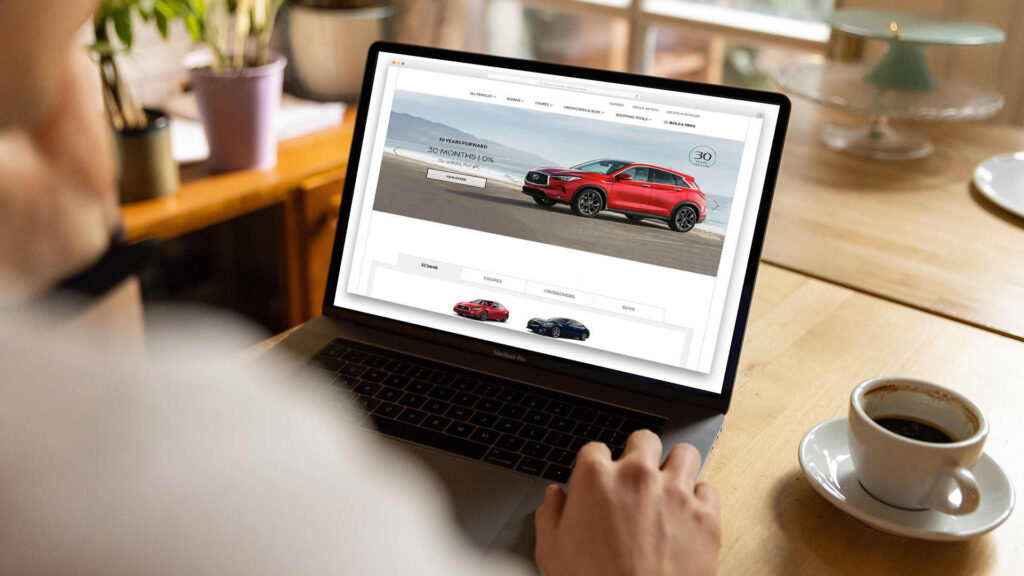 The Car Buyer Journey is the name given to the process a consumer goes through to purchase a vehicle. Automotive businesses analyze the customer journey map for buying a car to determine important touchpoints and how they can be improved to increase sales and customer loyalty. This journey is not a sequence of linear actions; it includes dynamic stages that alter how a car is purchased and the post-sales customer experience.

2022 Car Buyer Journey Study
Over 10,000 vehicle consumers – consisting of 6,118 buyers and 4,150 shoppers – of 2022 were surveyed by Cox Automotive to make the automotive Car Buyer Journey 2022 Study. Let's understand the top 10 trends uncovered by the study as well as their implications.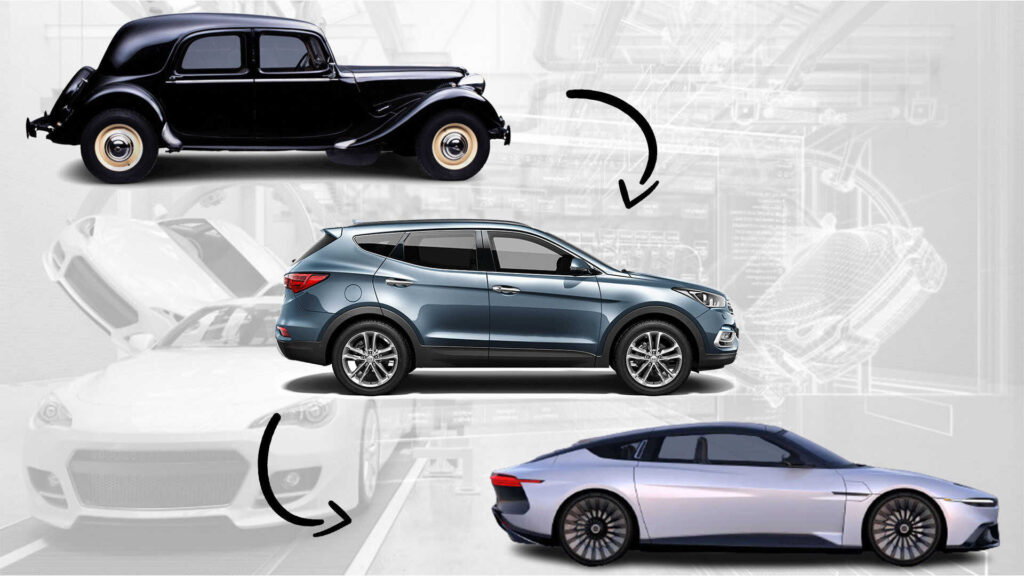 The study found the satisfaction with the vehicle purchasing experience to be down to pre-pandemic levels, with the decile sharper in the case of used cars than in new cars. This presents an opportunity for dealerships to pacify shoppers with the help of online tools that manage inventory in real-time and transparency in pricing.
Inventory shortages are forcing buyers to do more online research, a fact OEMs and franchise dealers can leverage to increase cross-shopping by targeting conquest audiences through online channels.
Consumers' preference for online car buying continues to increase, with 80% planning to buy entirely online. Thus, it's a good idea to create digital showrooms and include omnichannel marketing in your Automotive Ecommerce Strategy.
Trust plays a crucial role among consumers when selecting a lender, with 82% of the consumers using familiarity as a factor in decision-making. Lenders must build consumer loyalty by prioritizing trust and creating a consumer-centric culture.
49% of buyers are using lender websites as a source for their vehicle purchasing. To acquire new customers, lenders can include robust shopping tools in their online showrooms.
The study found that if users complete all financing steps online, they save around 2 hours at the dealership.
67% of buyers purchase an F&I product and 53% research various F&I products before they visit a dealership. This means it is beneficial for dealers to include F&I products online in the form of product descriptions and online pricing.
EV buyers prefer online shopping to save time, and ICE buyers purchase online to avoid feeling pressured or rushed. This means that sellers should ensure that customers experience a feeling of control and confidence during their EV online purchases.
One out of every fifth new vehicle purchased in 2022 was pre-ordered. 74% of consumers chose this because of the ability to add or remove features as per their wishes. Pre-order target campaigns can be added to websites for better convenience in the buying process.
79% of buyers are more satisfied with pre-ordering a vehicle than buying the traditional way. Enhancing the pre-order process, which includes vehicle tracking and offering touchpoints during the waiting period, can increase consumers' confidence in your brand.
Factors that Condition the Car Buying Journey
Although car buyer journeys can be highly diverse, three stages dictate the actions taken by the customers before making a purchase and their perception of your brand. These stages are discussed below.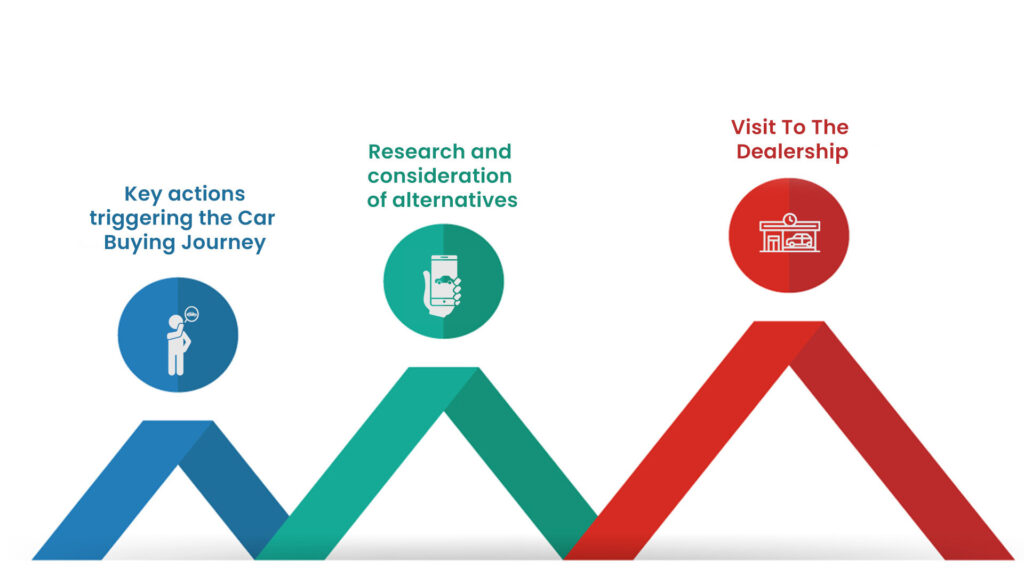 Key actions triggering the Car Purchasing Journey
The reason behind the intent to purchase decides how long or urgently the purchase is made and with what search the car buying journey begins. The primary triggers have been identified as a change in lifestyle, if their car has broken down for good, for routine renovation, or just because they want to buy one.
The purchasing style will also vary depending on whether the person is an experienced buyer or a pioneering car customer.
An experienced customer is abreast of market trends and offerings, with a clear understanding of what they want. They begin the car purchase journey with a pre-selection of cars and require limited research of models. Dealerships must take action to improve engagement so as not to lose their business to the competition.
A pioneer client does extensive research to learn and discover all aspects of automobile purchasing. This type of customer can be attracted to a specific dealership or model. They may have a list of requirements for their upcoming car, but they may need something specific.
The company's ability to identify a customer's reason for purchase and type will impact their ability to manage their car purchasing journey.
Research and consideration of alternatives
The initial search in the car buying journey is full of optimism and excitement for finding the perfect car. A consumer will review sources, build option lists, and begin the search around them. They talk with friends, get their opinion of vehicles, and they may even rent the car they want to purchase before finalizing their decision.
The knowledge from these sources is a key factor in whether the car-buying customer journey with that model or brand continues or goes back to the beginning. Apart from the initial phase, research is also done during the car-buying customer journey to decide what options to add or remove.
Visit To the Dealership
When customers have gained confidence in their choice(s) and are ready for the next step, they visit the dealership. A dealership visit is a vital part of the car buying journey; their experience here can make or break their decision. On average, a customer visits two dealerships before making a purchase. Customers avoid dealership visits in the early stages as they are not confident in their knowledge and fear that the sales executives might mislead them.
A customer's visit can be informational, but mostly they visit a dealership when they are ready to make the final purchase. Service quality and staff attention play a crucial role in this stage. The customer wants to be assured that their car choice is right and the dealer is trustworthy.
Three Stages in Car Buying Journey
Let's understand the three main stages of a car buyer's journey in detail.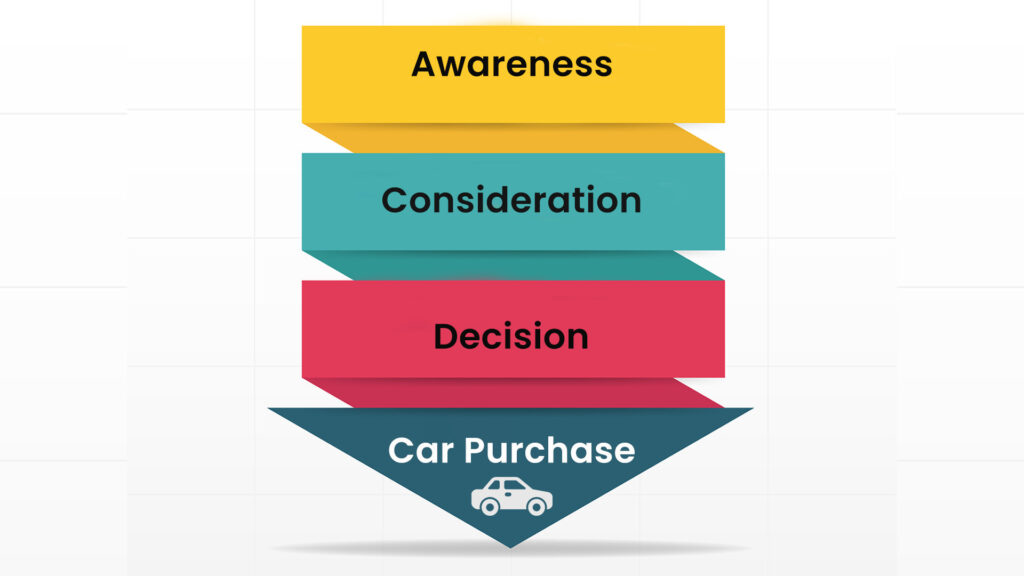 Awareness
Before the buyer's journey begins, they are mostly unaware of the vehicle they want to purchase. So, they go online to find a suitable car that fits their budget and requirements.
About 95% of car shoppers use online as a source of information. During this time, buyers thoroughly research the various makes and models in different budget brackets.
In this stage, the buyer goes through various sources to find the perfect vehicle for them:
Blogs
Videos
Comparison sites
E-books
Social media posts
During their online research, you (as a dealership) need to ensure that you can help them navigate through the journey.
Also, you need to provide detailed information regarding potential vehicles they might want to buy. This will enable them to make an informed decision and move to the next step.
Use high-quality images to help customers explore vehicles online. Multiple car images from different angles and 360 videos can provide immersive details of the vehicle, helping with the research. 90% of car buyers consider photos extremely important in purchasing.
Consideration
Before buyers reach the consideration stage, they are aware of the market's solutions and know what can fix their challenges. In this stage, buyers will go further in determining the best deals and the options available.
The potential buyers will gather all kinds of information at this phase of the car-buying journey. By the end of it, they are aware of all the possible solutions that are relevant and fit their needs.
During the buyer's consideration phase, car dealerships can tap the opportunity and reach out to them through Google Ads or Social media ads. Leveraging digital power can shape customers' buying decisions in your favor.
This is also the stage where customers should be confident about their purchase decision. They usually prefer visiting dealerships, but 40% of buyers are likely to purchase a vehicle based on images they view online without seeing the vehicle in person.
This allows dealerships to use high-quality photos and videos to influence car buyers' purchase decisions.
Use high-quality, sleek, and clean car images.
Display multiple car angles for a better perspective
In the case of used cars (use hotspots to highlight scratches and dents)
Use 360 interior and exterior spin videos for immersive experiences
What kind of images are essential in a car buying journey?
For new car buyers, cockpit and dashboard images are most important, while used car buyers rank images of odometer and car condition as the essential points.
Decision (or Final Purchase)
This is the last stage in the buyer's car buying process. By this point, the buyer is ready for the purchase. However, some are still considering where and how to buy the car. More than half of the shoppers prefer buying from a dealership that offers their preferred experience (including aftermarket), even if the prices are higher.
Also, buyers don't want any hassle or wait for hours at the dealership to complete the paperwork. Over 70% of buyers like to complete credit applications & financing paperwork online.
Use this as a guide to develop strategies for every car buying stage. These insights from top industry surveys will help you connect with your target audience at every touchpoint, digital or otherwise, of their buying journey.
At the end of this stage, the buyer eventually makes the purchase and takes the delivery of the vehicle.
Here are a few things to consider in the buyer's decision phase:
Make the buying process hassle-free
Move your paperwork entirely online
Deliver timely
"Given the short time that the buyer is willing to spend at the dealership, being efficient with the processes may endear the dealer to the potential customer." – Deloitte.

Marketing for the Car Buyer's Journey
After understanding the automotive customer journey, it is time to see how to design a marketing strategy around it, guiding customers to your dealership. The best method would be to appeal to all three stages, which opens up many options.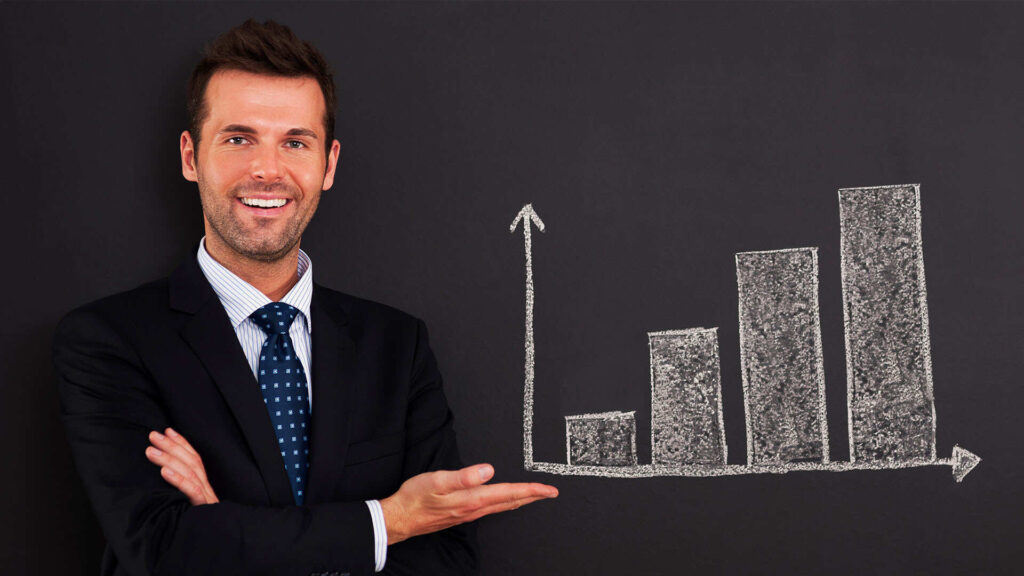 It is a good idea to include both pushes and pulls in the marketing strategy in the form of inbound and outbound marketing. You help customers understand their needs, consider your business, and make decisions.
Both new and old customers can be targeted through mailers, postcards, newsletters, relevant content, or offers. QR codes and personalized URLs can be used to direct them to your new or Used Car Website or landing page. Banner ads and social media posts should also be included in the marketing strategy.
Both digital and direct mailers should contain calls to action, so clients know what to do. Informative content like blogs and ebooks can be included to help them learn and consider your business. After contact through mail or ad, nurture the lead with targeted emails after they have engaged with your campaign. These tools serve as signposts in a customer's car purchase journey.
Example of a Car Buyer Journey
The average time it takes a customer from looking for a car to buying one is one month. This period is made up of micro-moments of decision-making and doubt. Doubts such as whether or not the car is safe, which car has the lowest monthly payment, etc.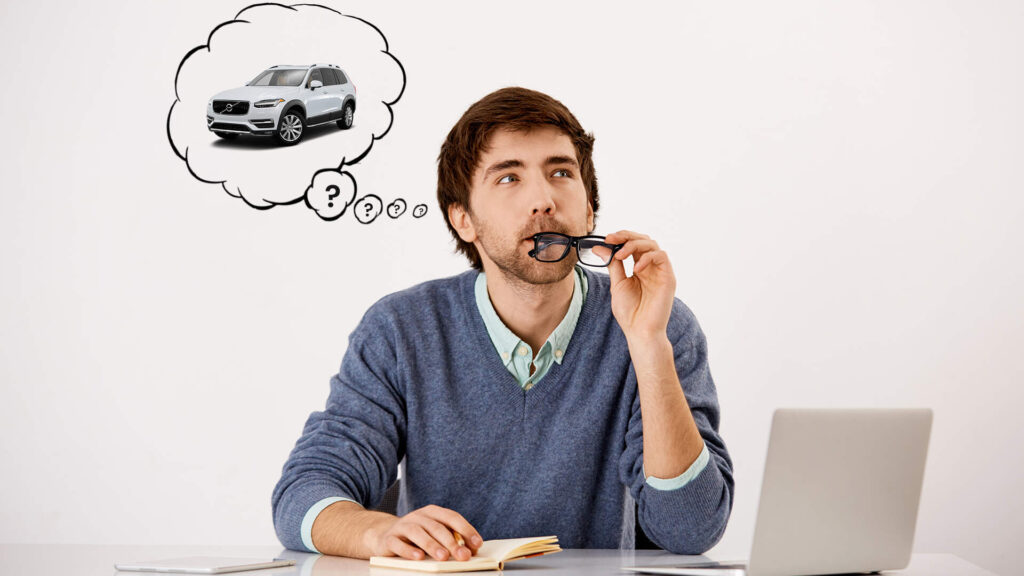 As stated above, the car-buying journey begins with an internet search and is divided into 3 stages – awareness, consideration, and decision. Let's take a look at an example to understand these stages better.
James' Car Buyer Journey
James finalized his decision to purchase in two months. He had around 600 digital interactions, ranging from Google, YouTube, car brand visits, car websites, and Used Car Dealership sites while searching for information, and deciding whether to lease a car or buy it. 70% of the search was done with a mobile device. This is a summary of his micro-moments.
Which car is the best?: 3 out of 5 buyers begin their car purchasing journey without a particular car in mind. James' car search focused on family safety-oriented cars, highlighting some models for him. He also looked up electric cars but removed them from consideration due to high prices. His searches included the phrases "best minivan" and "best car for family with a dog and car seats."
Is it the right one for me?: This is where the customer values and weighs some practical considerations, making a list of particulars he must have. James wants a car that has room for two strollers. He searched for "Brand X pictures", "number of seats in Brand X car model", and "Brand X models comparison." Here, X is an example of a car brand name.
Can I afford it?: James is at the stage of his car buying journey where he considers the price. He searches for options to pay for the car, considering the pros and cons of leasing vs. buying, etc. James's internet searches include "brand X car price", "get out of Current Brand lease early," and "best car lease deals."
Where should I buy it?: Even though the process of buying a car has shifted online, the stage of dealership visits is still essential for many a customer. Usually, people search for dealerships near them. James also searched for special offers and availability details, with phrases such as "best dealership near Ann Harbor."
I'm gonna get the deal: James has researched online and offline offers and explored leading options. He compared the prices he would pay for various make and models, purchase supplies, and lease options. James' search included "what's a good lease money factor" and "what do you pay for Brand X make/model lease."
Conclusion
From helping customers find the relevant information to assisting them in exploring vehicles online using high-quality car images until the final delivery, ensure you provide authentic details at every stage to offer an informative and engaging car buying journey. This way, you don't just deliver vehicles but also the satisfaction that customers anticipate from the brand.
Spyne is a deep tech company that helps car dealerships with instant visual cataloging using AI-powered photography and editing technology. We enable car dealerships and marketplaces to create images and 360-degree videos using our solutions. Intrigued? Book a free demo for more information.