Build state-of-art 360 car pictures and videos for your dealership at 75% lesser cost and 80% faster. 
---
Car dealerships constantly improve their online presence to adapt to the ever-expanding digital shopping revolution. Needless to say, visual representation of inventory can make or break the deal.
To win the race of providing the most wholesome experience of shopping for cars, most online dealerships are going beyond the basic car images on the website.
This immersive experience is helping the dealership in reaching out to those customers who may not have the time to make a physical visit but are interested in exploring the car details.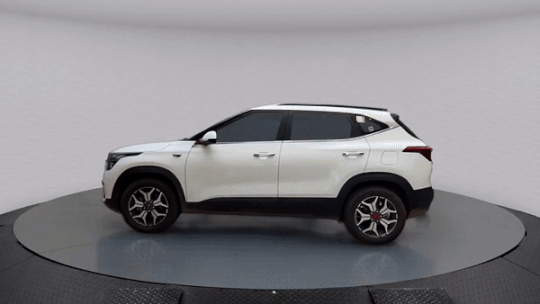 And while images provide this experience, it is often best delivered with methods like 360-degree car pictures.
What are 360-degree car pictures? 
A 360-degree car picture works in a way like a flip book. It is a collection of consecutive photos which creates the illusion of a spin and allows you to view multiple angles of a car.
If customers view a 360-degree car image on their desktop, they can drag the mouse to rotate the vehicle and view its angles.
It is used to enhance visual communication and establish connections with customers. It also highlights the vehicle's condition, color, and other distinguishing features.
360 spin car images are different from standard photographs as they allow you to zoom in and out and view in a 360-degree view. You can also rotate particular objects in an image depending on the spin image.
A regular photograph only allows you to view the image as it is without allowing you to rotate it in a 360-degree view.
A 360-degree spin image offers an interactive component to your car dealership portal and keeps the buyers interested and engaged because it allows them to see the vehicle in multiple ways.
Moreover, it allows you to zoom in on certain parts of the car for detailed viewing.
Result? More vital trust, buyer confidence, and credibility. Given the increasing need for customer checks all around, this works as the perfect medium to post your content.
How do you make a 360-spin car picture? 
A 360-spin image can be created with a camera and 360 photography and turntable software. The process involves focusing an object on the turntable and capturing a set of images as the object rotates over a complete 360-degree motion.
This creates a series of images that are captured at even intervals.
After the process is completed, users are required to compose the 360-degree image into specialized software. This software then stitches the image together in a file that displays the animation.
These work great, especially if you wish to highlight more features through the help of images instead of a video.
Equipment and software that are required for a 360-spin Image.
You will require the following equipment to get that perfect 360-spin image.
1. Camera
In order to create a 360-spin image, you will require a camera to capture the image of your product or object. You don't necessarily require a high-end camera for your image. A regular entry-level DSLR or Canon camera will work just fine.
2. Lens
This is perhaps the most important feature to ensure high image quality. The ideal lens really depends on the type of your product or object.
3. Lighting
Lighting is a crucial factor in attaining high-quality results. If you are setting up a white background, you may save a lot of time by setting up your lighting correctly.
If you do not have a proper lighting instrument, you can use LED bulbs that operate at low temperatures, flicker less, and have long-life ratings.
In addition, they are also inexpensive.
4. 360 photography turntable
Turntables are available in different options, and each one offers different functionality. It is advised to choose an automatic turntable rather than a manual one, as it will save you a lot of time.
5. 360 Product Imaging Software
Lastly, you require software that allows you to capture and combine images as per your inconvenience.
What are some of the best software to create 360-degree car images?
Creating a 360-degree car image is a hassle. It sounds like just a few shots of the vehicle from different angles to enhance automotive marketing for your car dealership, However, very few people actually get it right.
Thankfully, there are plenty of deep-tech AI companies that are making the process of generating 360 car pictures absolutely hassle-free.
The best example is Spyne. With Spyne's state-of-art AI infrastructure, high-quality 360-car images can be generated within minutes rather than days or weeks. Its AI camera enables a guided shoot so you can become your own professional photographer. The post-production editing, compiling, and finishing of the output can also be done with just a few clicks and hardly takes a few minutes.
There are plenty of tasks at the core of running a dealership. If there are processes like cataloging that can be automated for a better return on investment, then it should be done.
Conclusion:
360 Vehicle Walkaround and 360 spin images are both excellent choices and offer great value for their respective use. While 360 Degree Vehicle walkaround is a great way to inspect and connect with your vehicle, 360 spin images offer the chance to analyze the product with great depth and detail. Both software offers their own advantages and is quickly getting recognized for their value by businesses.