In the world of automotive, there is a fascinating category of auction that car enthusiasts and budget-conscious buyers find exciting: the world of salvage car auction. Salvage auto auction provides a unique marketplace where abandoned, damaged, or repossessed vehicles are sold for a bid. These auctions are filled with opportunities for those who want to get involved in automotive bargain hunting. So, if you are interested in such automotive projects and want to know more, then you are at the right place to get exceptional details regarding such auctions.
What is a salvage car auction?
A salvage car auction involves auction of those cars that have a salvage title. Such titles mean that the insurance company has not made the final decision on whether the car is worth repairing for the car owner. The car is then retitled and given the salvage title once it gets sold to a repairer or car restorer who repairs it and gives it up for sale in a salvage vehicle auction.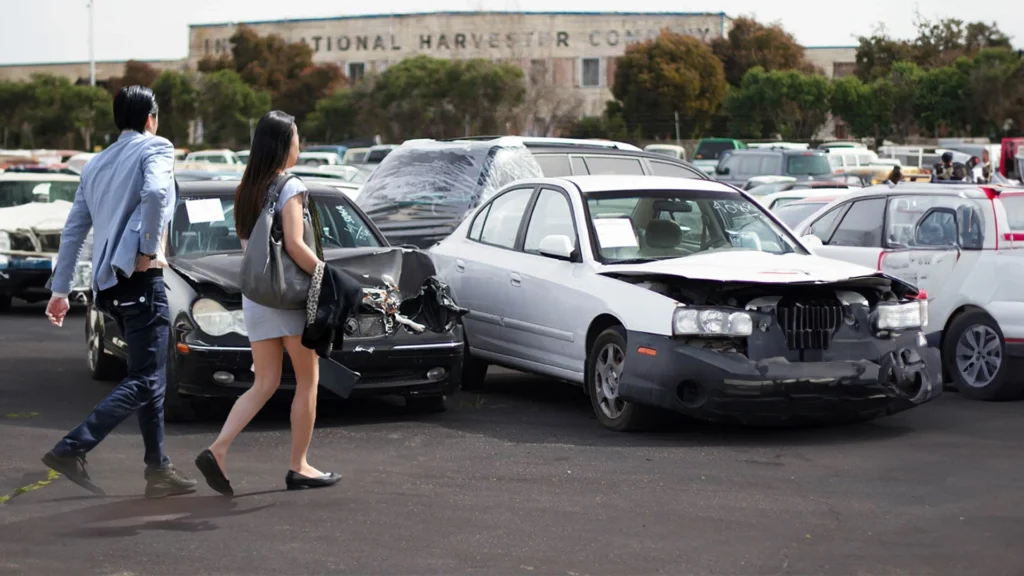 Buying cars at salvage auto auction doesn't mean that the car was involved in some kind of accident, even though it's the most common reason for such cases. There are several reasons, such as vehicle damage due to biohazard flooding, hailstorms, fire, or theft. Many car accidents lead to varying degrees of vehicle damage. When the expense to fix the car approaches or exceeds the vehicle's overall value, it's frequently sold to a salvage dealer and labeled as repairable post-accident.
Why consider buying salvage vehicles?
Salvage cars for sale are those cars that have suffered huge damage, and they are usually sold for very minimum prices. If you enjoy and can handle working on cars, then you can use a salvage title vehicle and start your own project. It does sound good, but there is a load of risks involved.
Here are some of the advantages of buying salvage vehicles
1. Low prices
The primary advantage of purchasing a vehicle at a salvage car auction with a salvage title lies in the cost. Salvage cars for sale are generally less desirable, and only a select few have the expertise and dedication to restore them. If you're in search of a cost-effective option and appearance isn't your top priority, a car with a salvage title from an auction could be a practical choice.
2. Spare parts
For those with a passion for automobiles or those skilled in automotive mechanics, salvage vehicles can serve as an excellent inventory of car parts for your projects. Even if a car is no longer roadworthy or dependable, it could be a valuable storage of components, often available at a very reasonable cost. This becomes particularly advantageous when looking for vintage or rare car parts that are typically challenging to procure at an affordable price.
3. DIY fixes
A large portion of salvage title vehicle buyers consists of both experienced and budding mechanics who relish the art of hands-on work. These enthusiasts have experience in extracting maximum potential from vehicles that have severe damage. If you happen to stumble upon a rare find or an old favorite that has seen brighter days, the prospect of resurrecting it can be an exciting and rewarding challenge.
4. You may get lucky
On occasion, you may come across a salvage car at a salvage bid auction, which can be acquired at an exceptionally budget-friendly price, well below its intrinsic value. Think about the chances of finding a renowned and reliable vehicle mainly afflicted by problems like hail or water damage. While such opportunities are relatively rare, they are unquestionably worth keeping a watchful eye on during your quest for outstanding deals at a salvage bid auction.

How to Find the Best Deals on Salvage Vehicles
One of the most commonly sold cars at a car auction is a salvage car. You have the chance to find yourself a great car when you know what you are looking for.
Here are some of the tips to find the best deals
1. Find the reason car carries a salvaged title
Try to find as much as information about the car as possible. Investigate the specific issues or damages it has sustained and understand the reasons behind its issuance of a salvage title by the DMV before getting involved in car bidding. This data plays an important role in establishing a more accurate estimate of the vehicle's true value, a critical factor when assessing its overall worth and value.
2. Find value of the vehicle
When preparing to participate in a salvage car auction, dedicate your efforts to pinpointing the precise value of the vehicle you plan to bid on. It's crucial to establish the worth of the salvaged version of the vehicle, factoring in the particular type of salvage it possesses.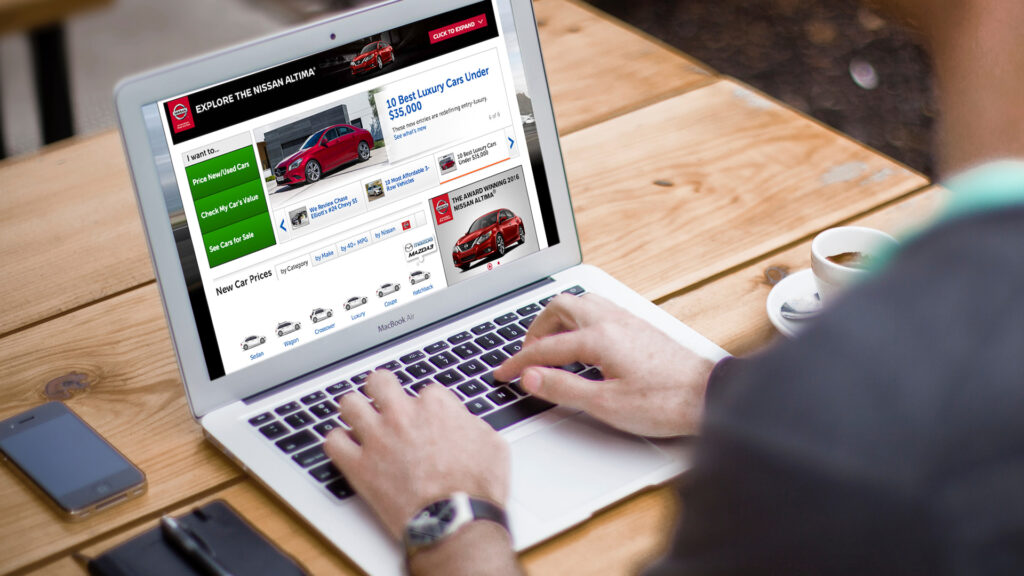 This knowledge not only provides a solid reference point but also acts as a clear boundary, helping you avoid overbidding during the salvage market auction.
3. Keep in mind the cost of repairs and exporting
When purchasing a salvage car, it's typically necessary to perform some repairs to make it roadworthy. Before making a purchase or placing a bid, it's important to have a clear understanding of the repair costs, or, at the very least, a reliable estimate. This ensures that the expenditure for restoration doesn't escalate to a point where buying a car through alternative channels would be a more cost-effective choice. Furthermore, take into account the expenses associated with shipping the vehicle to your location or country.
4. Avoid getting into a bidding war
No matter how much you're captivated by a vehicle at a car auction, it's essential to refrain from engaging in a bidding war. Such competitions only serve to inflate the final price, potentially surpassing what you should reasonably spend. Always keep your budget in mind, as well as the genuine value of the vehicle, to maintain a wise and strategic approach to your bidding.
How to Find the Best Online Salvage Auction Platform
Finding the best online salvage auction platform requires careful consideration and research to make sure you get the best deal from the bidding. Selling cars at online auctions allows both buyers and sellers to connect and bid easily from home without being physically present at the event.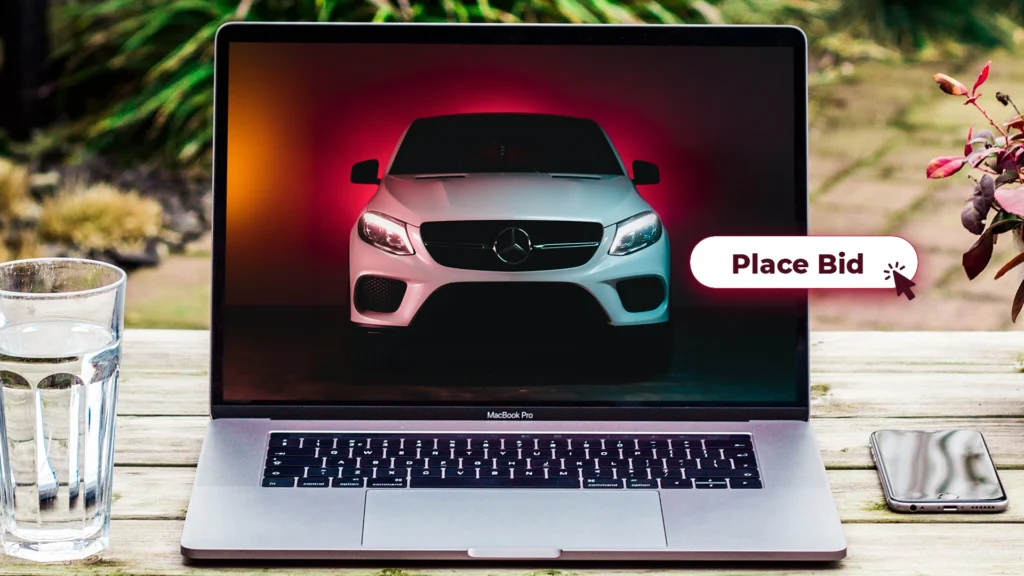 Here's a step-by-step guide to help you find the best online salvage auction platform
1. Determine your needs and goals
Before you start looking for an online salvage car auction platform, finalize your needs and goals. Consider the type of salvage items you're interested in (e.g., vehicles, electronics, equipment) and your budget.
2. Research platforms
Start by researching different online auction platforms. Look for platforms that specialize in the type of salvage items you're interested in. Some well-known salvage auction websites include Copart, IAAI (Insurance Auto Auctions), Salvagebid, and more. You can use search engines or online forums to find reviews and recommendations from other buyers.
3. Check the platform's reputation
To get an idea about the platform's reputation, Look for any news articles, forums, or discussions that may highlight the platform's reputation, positive or negative. Reputation is important when dealing with salvage auctions.
4. Verify licensing and legitimacy
Make sure that the platform is licensed and follows local laws and regulations related to salvage car auctions and sales. This can help protect you from potential scams.
5. Understand fees and costs
Review the fee structure of each platform, including listing fees, transaction fees, and any other charges. Compare these costs to ensure you choose the most cost-effective option.
Benefits of Buying Salvage Vehicles Online
Nowadays, you can easily find yourself salvage cars for sale or auction on the internet online. You can also search for local car auctions and different websites in your area.
Some of the benefits of buying salvage vehicles online are:
1. You can save money
One benefit of an online salvage car auction is that it can save you a lot of money and become a cost-effective option compared to buying a brand-new vehicle.
2. Might find yourself a car with little or few damages
Salvage title" doesn't always mean the car was in a big accident. Sometimes, you can get a salvage-title car at a lower price because it was stolen and found, or it only had a little damage to how it looks.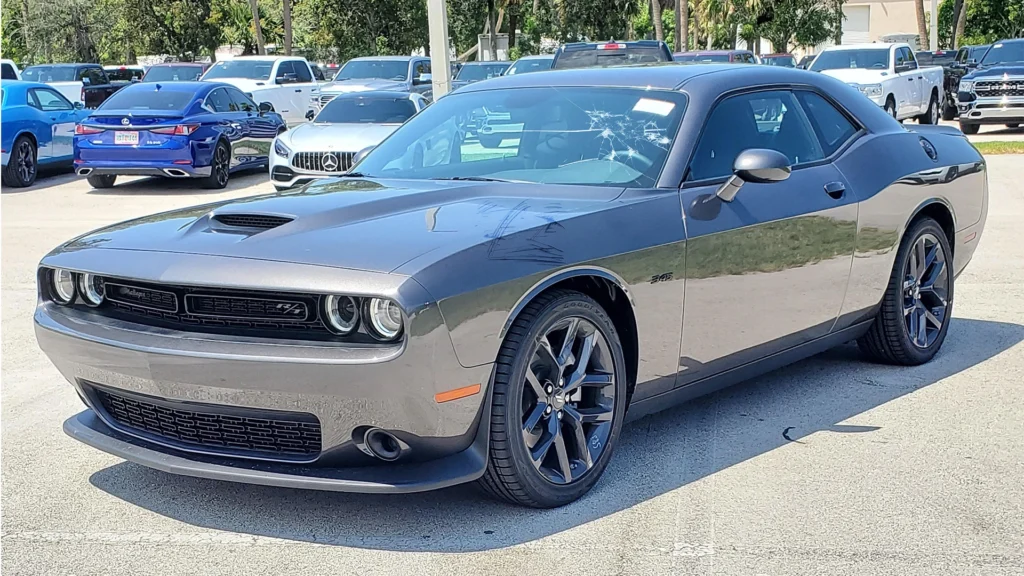 Even if it needs small fixes, it might be cheaper than buying a different car.
3. Vehicle can be utilized for different parts
If you're fixing up a vehicle and it needs rare, costly parts, it can make sense to buy a car with a salvage title that has those parts. You could also choose to repair the salvage-title car itself.
Evaluating Salvaged Vehicles
You can determine the total value of a salvage vehicle through a rough idea by checking the worth of the model vehicle in a car guide such as NADA or KBB, and from there, take 40% of the value. You might consider reducing the value by half because if an insurance company declares it as a total loss, they often pay only about 50% of what the vehicle would be worth if it had a clean title.
To figure out how much a damaged car is worth, you can ask a nearby car dealership what it would be valued at if it had no problems. If your car has a damaged title, you can take it to the dealership, and they will tell you its value.
Now, if your insurance company decides your car is a total loss, and you want to buy it back, the amount you have to pay the insurance company will be decided by them. There's no fixed amount for salvage value for any specific car. It depends on the car, how damaged it is, and what it's worth now that it's considered a total loss.
Salvage value is how much money the insurance company would make if they sold the car to a special company that deals with damaged cars. Instead of selling it to that company, they might let you buy it back, fix it, and drive it again.
Process of Buying Salvage Cars from Online Auctions
The process of online salvage auction is not at all complicated. It follows the same rules as the traditional way. The difference is that registration and bidding are all done online.
Here are some easy steps you can follow to bid online:
Join any legitimate online bidding site.
If applicable, submit business licenses.
Search vehicles.
Add cars to the watchlist.
Join the auction.
Place your bids.
Pay and pick up
Bidding Strategies for Online Salvage Auctions
These days, lots of folks are using online car auctions to find good, affordable cars. It's super easy because you can shop from your own home. Plus, it's a simple and money-saving way to get a vehicle. But the chances of getting a badly damaged car is really high if the research is not done properly.
Here are the top 5 strategies and tips that can help you salvage car auction online:
1. Do some research
When you're looking at online car auctions with lots of different types of cars, it's a good idea to do some research before you decide. Find out what kinds of repairs those cars often need.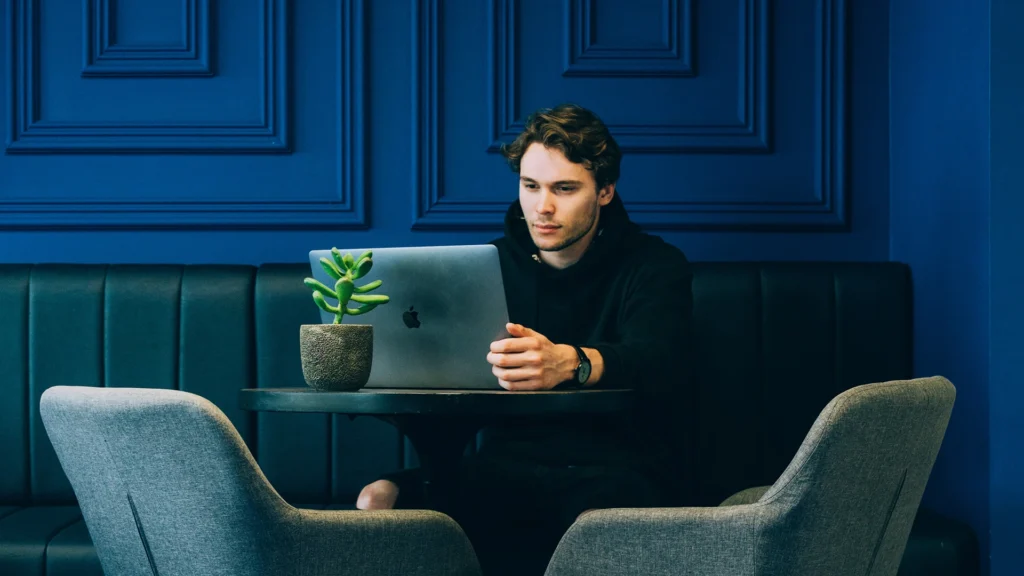 Figure out how long they usually last. Look for online forums where people talk about those cars.
2. Set up max bid
Decide how much you can spend and find out what these cars usually cost. Then, set the highest amount you're willing to bid, so you don't offer too much money at the online car auction.
3. Never ignore the mileage
Most cars drive around 12,000 miles in a year. Even if you're excited about a car's fuel efficiency, brand, looks, or nice interior, don't forget to check how many miles it's been driven.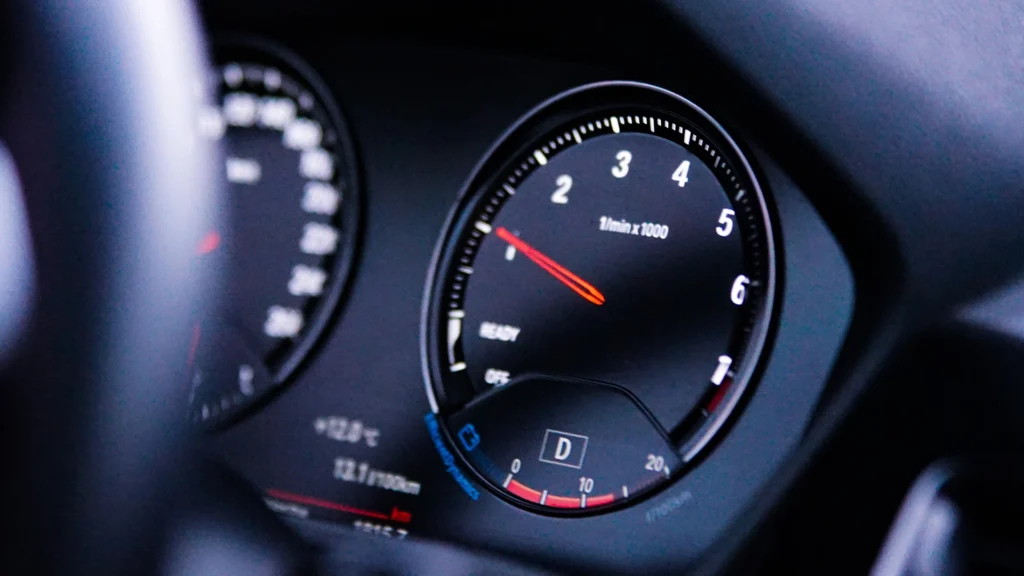 The number of miles a car has gone can give you clues about its past.
4. Age matters
A car's age can tell you a lot, similar to its mileage. If a car has been parked in a garage for a long time, it might cause more worries than a car that has been regularly driven and taken care of.
5. Be aware while bidding
Don't let the excitement of the online car auction take over. Stay calm and follow your spending limit. Have a chat with people who have bid and bought cars before, and ask for their advice on when and how to bid. Create a plan, and you'll likely get the car you want at a price that makes you happy.
Advantages and Disadvantages of Using Online Auctions for Buying Salvage Cars
Before you consider bidding for salvage cars through online websites, consider knowing about its advantages and disadvantages.
Here are some of the advantages of online salvage car auction:
1. Convenience
The biggest benefit of an online auction over a physical one is its ease. You don't have to interrupt your busy schedule to go to the auction in person. Because it's online, you can participate and bid whenever you want.
2. No crowds
Traditional auctions can get very crowded and noisy. People can be impolite and rowdy, and not everyone enjoys that.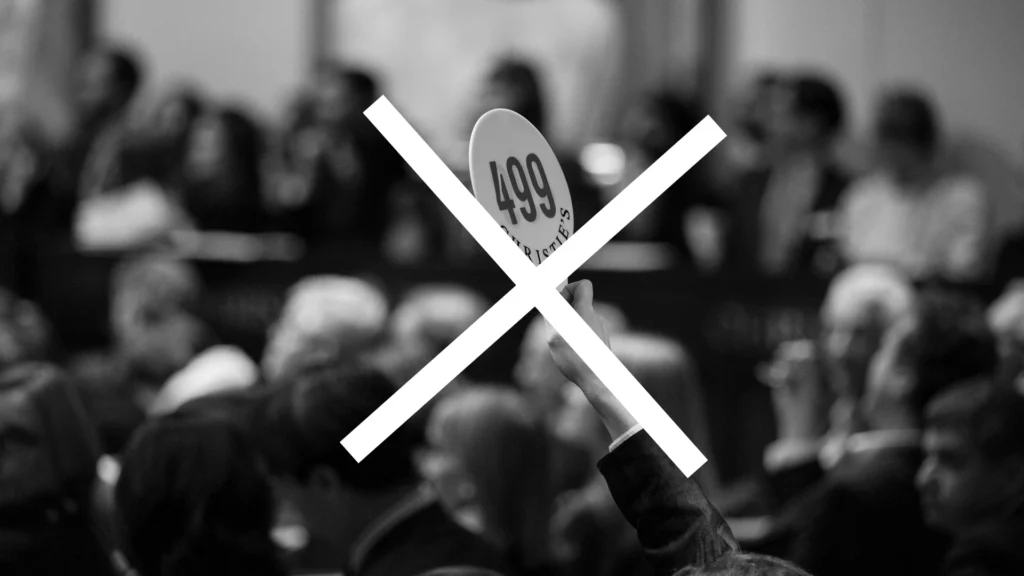 Online auctions get rid of the need to deal with big crowds, so you can bid in a quiet and comfortable place of your choice.
3. Reduction in costly mistakes
Sometimes, in the excitement of the moment at an auction, you might end up bidding way more than you planned. In the quick and competitive environment of a physical auction, you may feel rushed and pushed to make decisions you'll regret later.
That's why experienced auction-goers suggest going to a few auctions to watch before you start bidding. This helps you avoid feeling overwhelmed when the action gets going.
4. Lower transactional fees
Online auctions typically charge less money for successful bids compared to in-person auctions. Since your car is already expensive, saving every penny on extra fees can make a big difference.
5. Range of selection
Online auctions give you a much wider variety of choices than you'd find at a physical auction.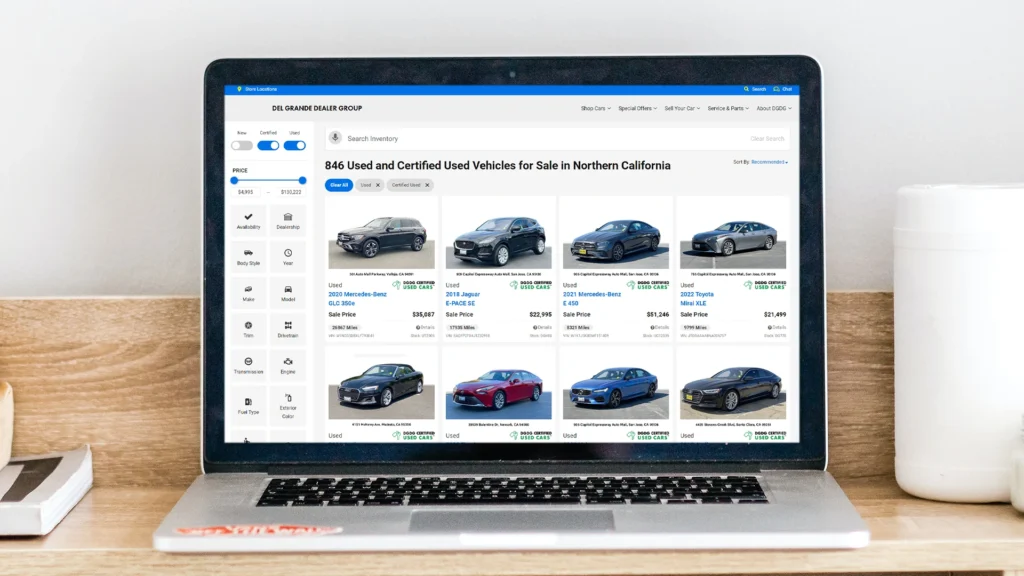 They're easier to reach and cover a big area. So, it's no wonder that some popular online auction sites can have hundreds or even thousands of new items for sale every day.
But with advantages, there are disadvantages too. Here are some of them:
1. No requirement of human interaction
Auctioning can be a fun way to meet and chat with people. You can get helpful advice, talk about interesting stuff, and even make new friends. But in online auctions, you don't really get to know the people you're bidding against. Some folks like this because they prefer not to talk to strangers. However, if you enjoy the excitement of real auctions, you might miss that human connection in online auctions.
2. Harder to find faults
At auctions, you buy cars as they are, without test drives or any guarantees. This means if the car isn't what you expected, you can't get a refund or coverage. This is why auctions sometimes trick buyers into paying too much for a car. But there are ways to lower the risk. You can carefully check the car when you're allowed to and bring a car expert with you who can spot any problems.
3. Competition
Online auction websites are easier to reach, but it's a bit of a mixed situation. You get more choices, but you also have more people competing with you. So, for really popular items, it can be even tougher to win the bid compared to a similar item at a physical auction.
4. Risk of payment
There are lots of auction websites, but not all of them have the right safety measures to protect your money. Some of these sites can be risky for fraud. It's safer to use well-known and experienced online auction sites to avoid problems.
Common Mistakes You Need to Avoid When Buying Salvage Cars
Sometimes, people think the wrong things about salvage cars. One big mistake is believing all salvage cars are in bad shape and not worth buying. But that's not always true. Even though they've been damaged, you can fix them and make them good to drive. Another mistake is thinking salvage cars are worth less than regular used cars. They might be worth less, but not always. Therefore, a buyer must always do some research before bidding in a salvage car auction.
1. Not finding an honest dealer
Online, you'll find lots of salvage cars from small, independent dealers who might work from their homes or small shops. These cars don't have warranties, and you usually must pay with cash. So, be careful when dealing with them.
2. Not getting pictures of the car
When you're thinking about buying a salvage car, it's really important to check it thoroughly. This means looking at every part of the car to make sure you know what shape it's in and if there are any problems. When you inspect a salvage car well, you can find hidden damage, figure out how much fixing it needs, and decide if it's a good choice to restore, especially if it has a salvage title. Therefore get good pictures of the car if possible, so that you can analyze it later on.
3. Not running a history check
When you want to buy a salvage car, one very important thing to do is research its history. This is super important because it helps you find out if the car had any problems in the past. Doing good research helps you avoid buying a salvage car with hidden issues or a sketchy history. You should check things like the car's title history, if it was in any big accidents if it had flood damage, and if it got fixed before. Researching the car's history also helps you know how much it's worth and can help you get a fair price. So, remember, knowing stuff is really helpful when you want to buy a salvage car, so take your time to do good research before you buy one.
4. Not getting insurance
When you want to buy a salvage car, it's really important to think about insurance. Salvage cars are ones that got badly damaged, and insurance companies said they're not worth fixing. So, getting insurance for these cars can be harder than for regular used cars. Insurance companies might ask for more things and charge higher prices because they think there's a bigger risk with salvage cars. Buyers should look into different insurance choices for salvage cars to make sure they're protected if something goes wrong. Also, they should think about how having a salvage car might affect their future insurance prices and how much they can sell the car for. Thinking about all of this insurance stuff helps buyers make smart choices and avoid costly problems when they buy salvage cars.
Conclusion
Salvage car auction provide a unique marketplace for damaged or repossessed vehicles. These auctions offer opportunities for budget-conscious buyers and automotive enthusiasts to purchase cars with salvage titles. Salvage cars are sold for minimal prices, making them cost-effective options for those who can handle repairs or seek spare parts. So, why not give these auctions a try?